Well, hello there. Happy New Year!! It's been a couple weeks since I updated the blog. I took a much needed break from social media to spend time with family and friends during the holidays and to regroup, but I'm back!!
So, Last month I celebrated my first year of having a blog. Wow! It's been quite a year of learning SO much. I thought I would share some of my favorite photos and learnings from 2018 with you. Before I jump in, I thought I would share some background on me and the blog for those of you that may be new followers.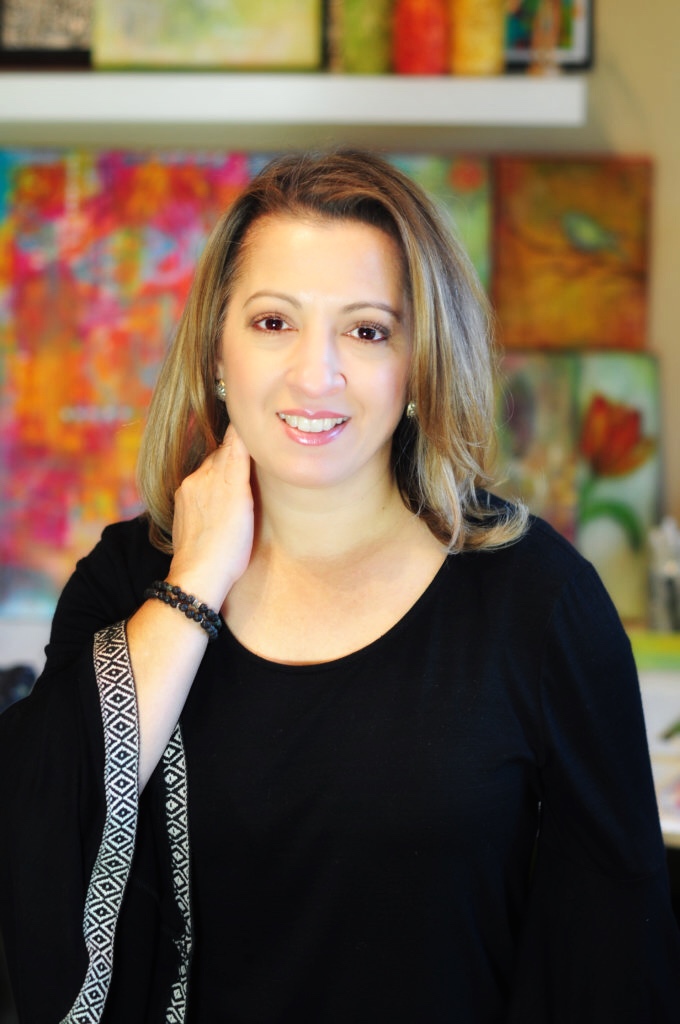 I started this blog last year with a passion to inspire others to create. Creating is such a necessary part of our lives that often gets lost with busy schedules, lack of confidence etc. Whether it's making a new recipe, a diy project, or creating art, I want to inspire you to use your hands. I've been teaching cooking classes and doing recipe development for the past five to six years so bringing this passion into a blog felt like a great fit.
Before starting, I didn't have any writing experience (you can probably tell by my imperfect grammar), and zero styling and photography experience. My husband actually takes the photos for the blog and I do the majority of the styling and occasional photography. I have to say that styling is WAY harder than you think. I had no idea!! It is however, where I have the most fun in addition to the recipe development.
I have always been one to push myself out of my comfort zone. To me, that is where real growth happens. I believe all of us are meant to follow our passion, whether it's just taking time as a hobby or turning it into a business, it's all about doing what you love.
So…drumroll..Here are my top 3 favorite photos from 2018: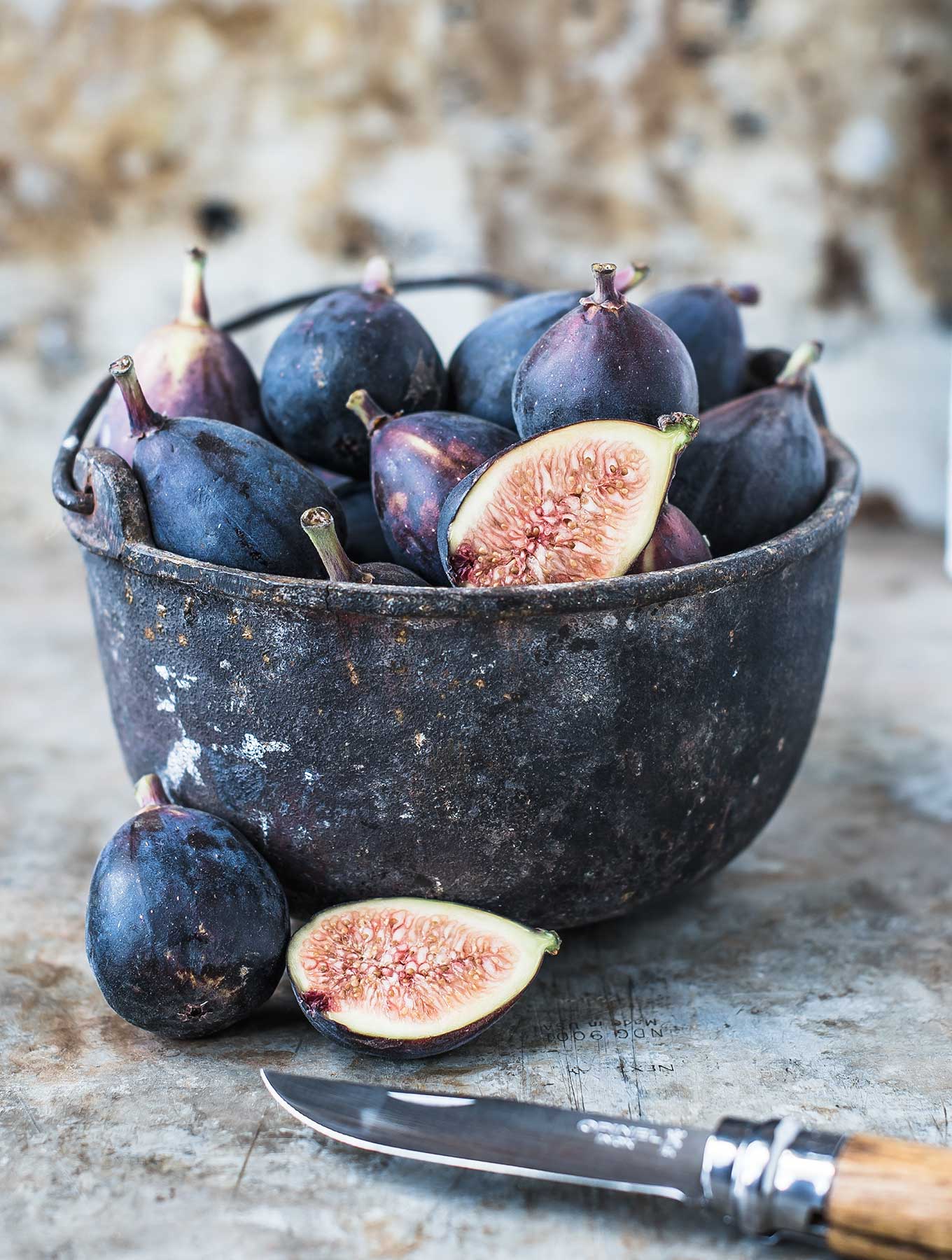 I think this photo of Mission figs is one of my all time favorite photos from the blog for 2018. It was taken for the Fig Salad with Honey Cardamom Vinaigrette. I love the simplicity and monochromatic nature of the photo.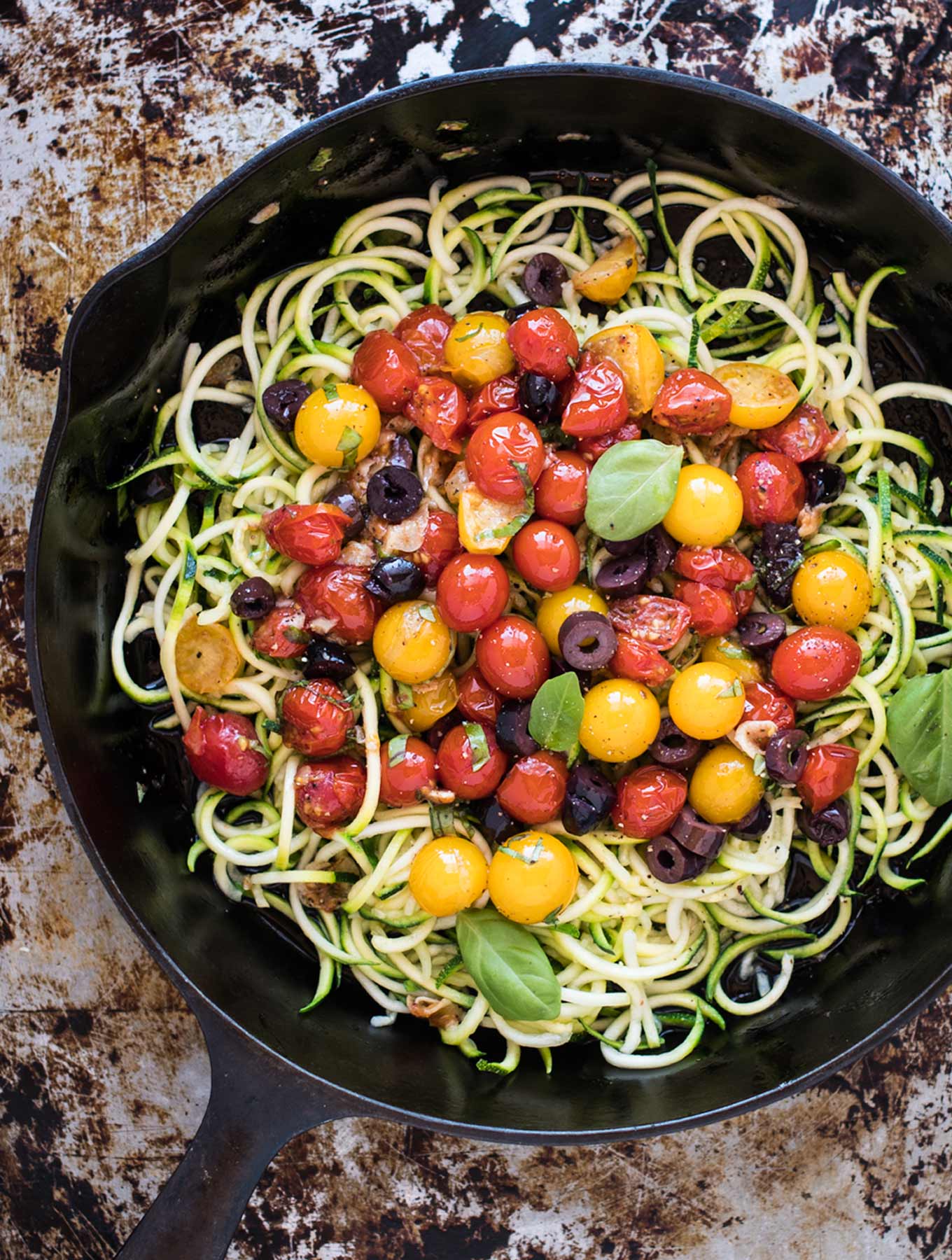 This photo of Zucchini Pasta with Tomatoes & Olives is another one of my favorites. The contrast of the vibrant colorful ingredients are so inviting. This is such a great recipe that just makes you feel good for eating it. This is "eating the rainbow" at it's highest!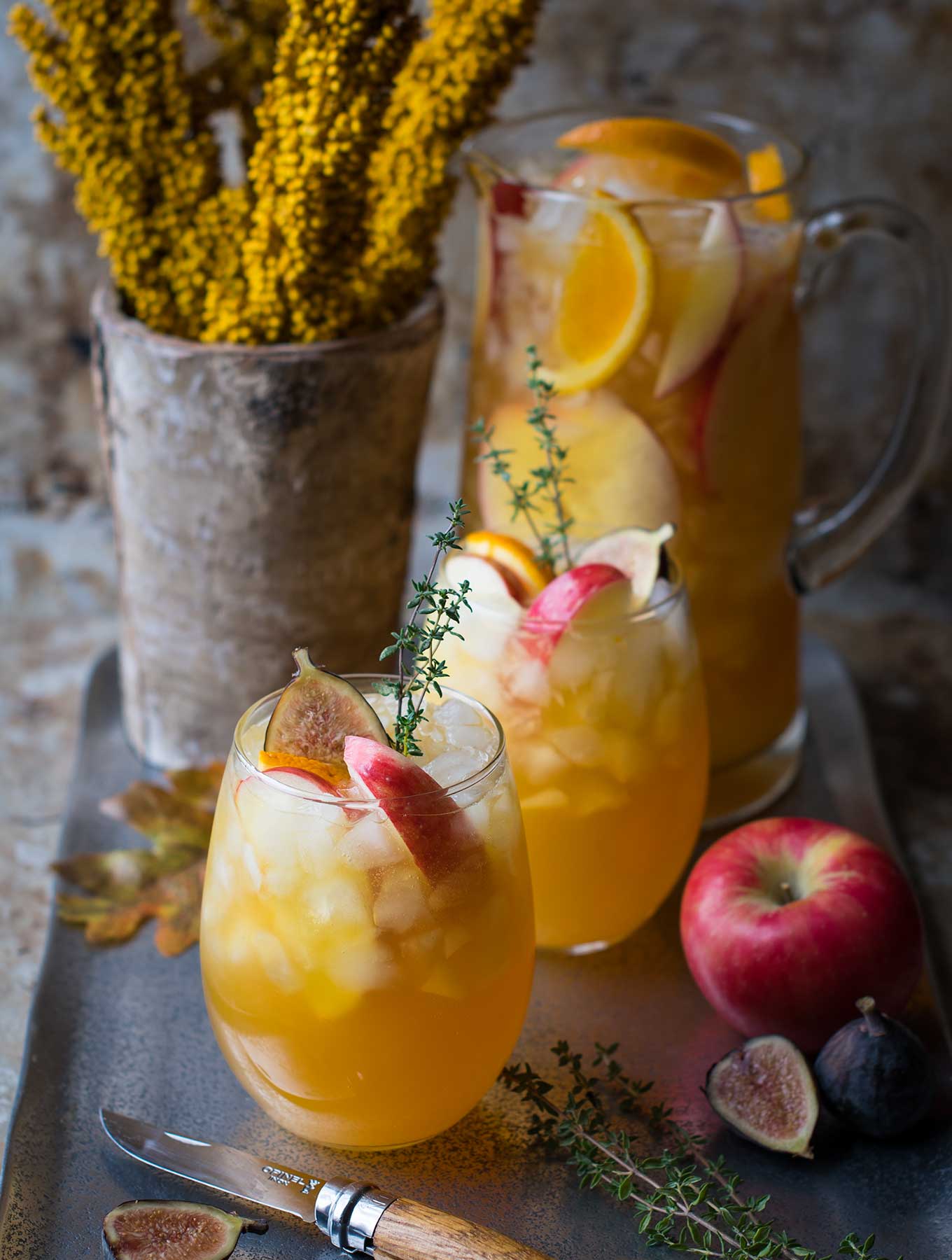 This photo was taken later in the year, after we had almost a year of styling and photographing under our belts. We really began to push our styling to a different level. This photo was shot for GT'S Living Foods, one of the clients we began working with in 2018. This Fall Sangria made with kombucha was such a hit in my home and my neighbors during the holiday. It's made with GT'S seasonal and limited edition kombucha flavor called Living in Gratitude. That means we have to wait until Fall to have it again.
In terms of recipes, I have three favorites from the year.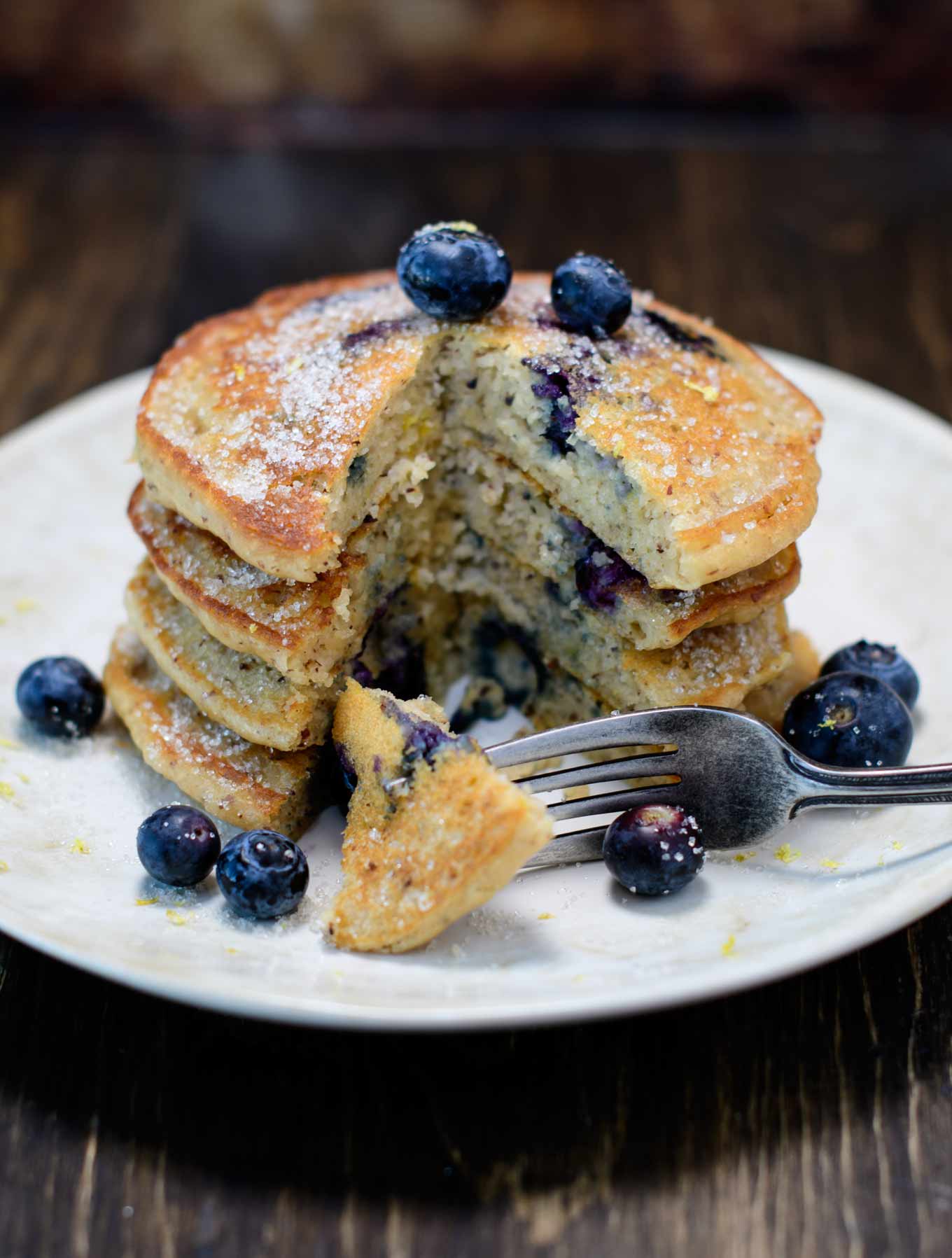 OMG the Lemon Blueberry Pancakes with Lavender Sugar. Have you tried them? These are hands down my favorite pancakes ever! The addition of the Lavender Sugar takes this recipe to a whole new level. No maple syrup needed here. The combination of lemon, blueberry, and lavender is magic.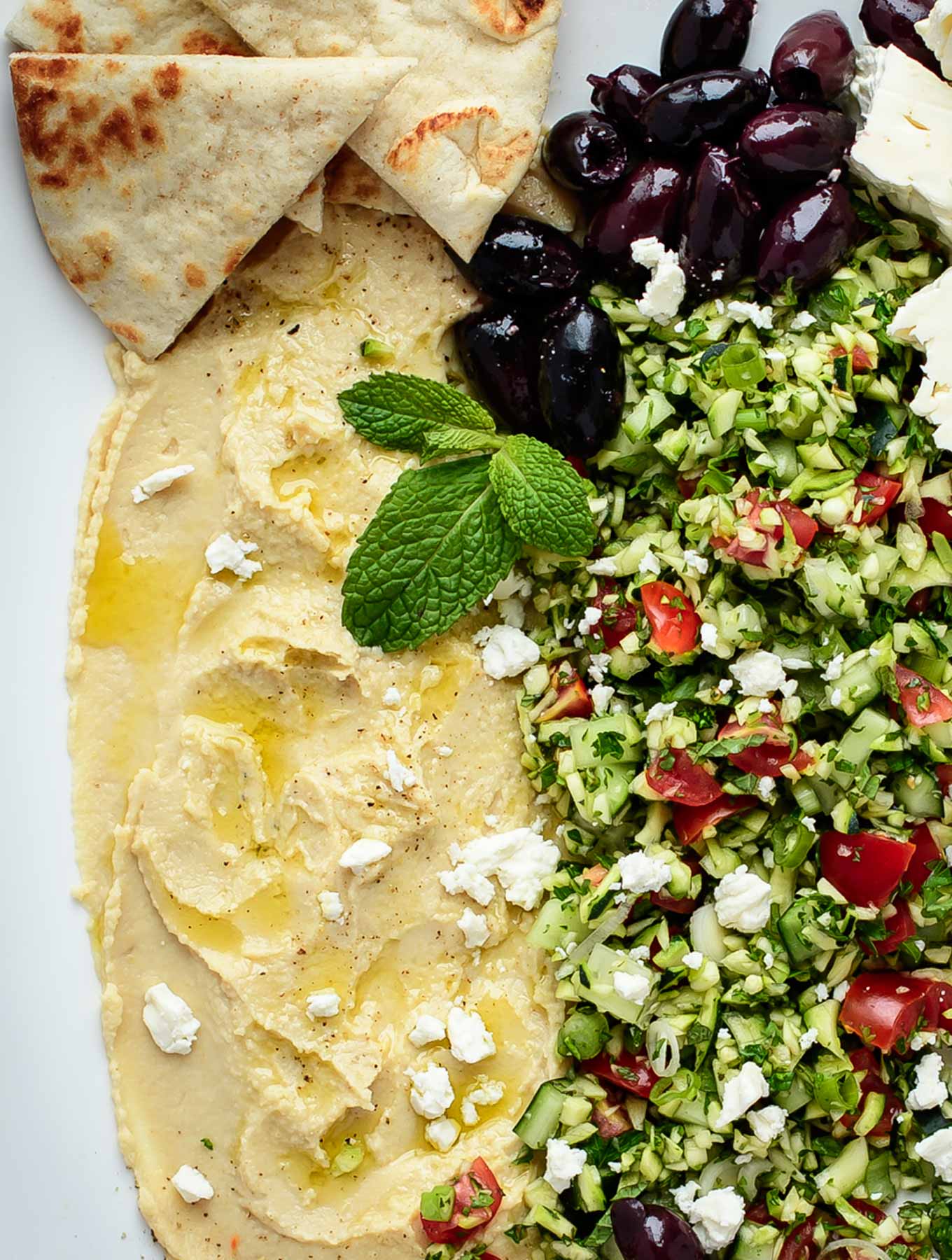 My next favorite recipe was the Zucchini Tabbouleh. So much color, texture and feel good ingredients all in one recipe. I love this recipe for it's versatility. It's great as a salad or my favorite way to eat it, is on a piece of naan bread smothered in hummus. Your own little personal mediterranean pizza..YUM!!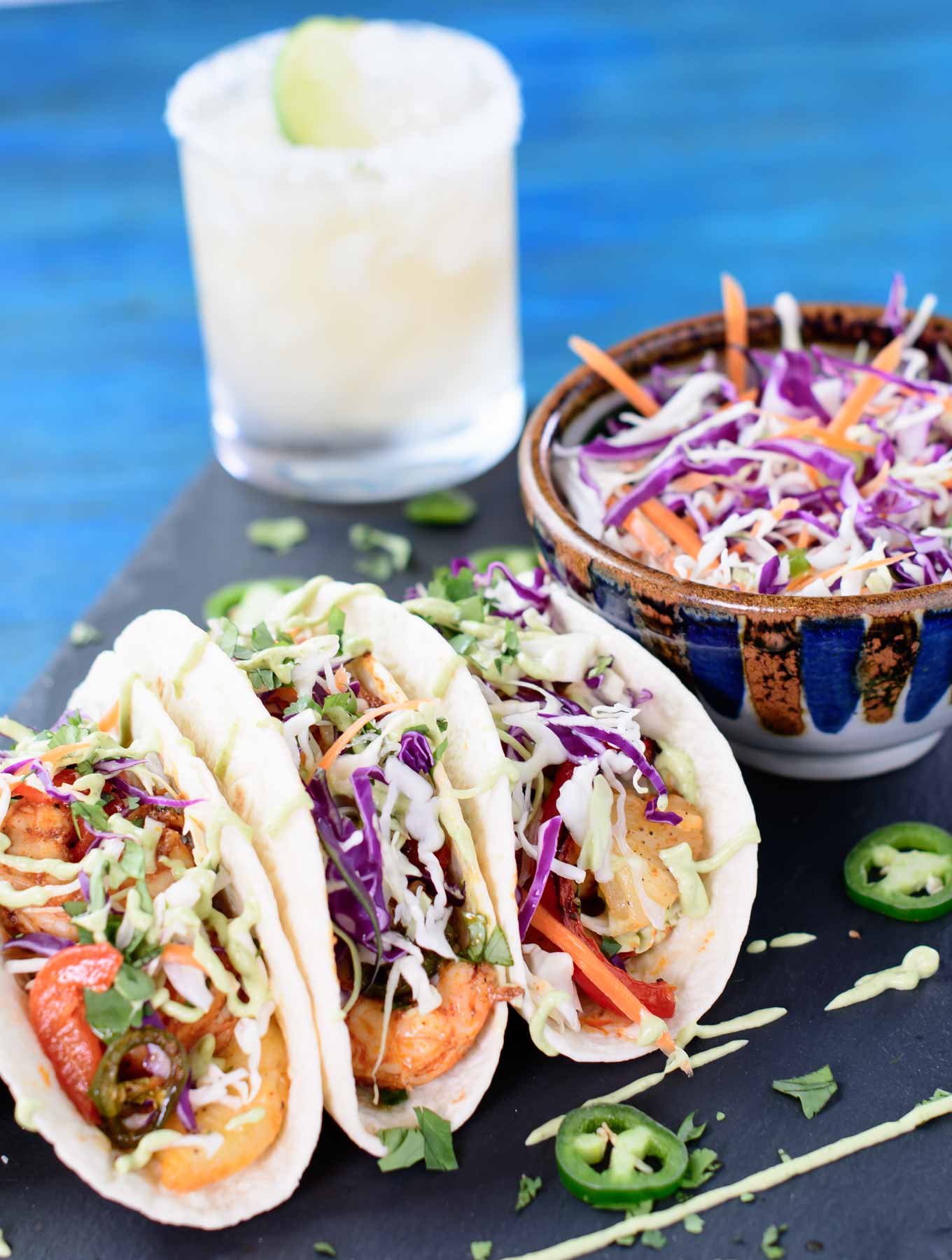 Finally, the Sheet Pan Shrimp Tacos with Cilantro Lime Drizzle. I love the concept of cooking everything on one sheet pan…talk about easy clean up! Just add a simple slaw and you have a simple, delicious, and healthy meal, everything we need to start the new year right.
I would love to hear your favorite recipes and photos from 2018. You can drop me a line in the comments below. I'm super excited about 2019 and sharing some amazing recipes and diy projects with you. Anything specific you want to see?