Zucchini Pasta with Tomatoes and Olives…Summer in a skillet!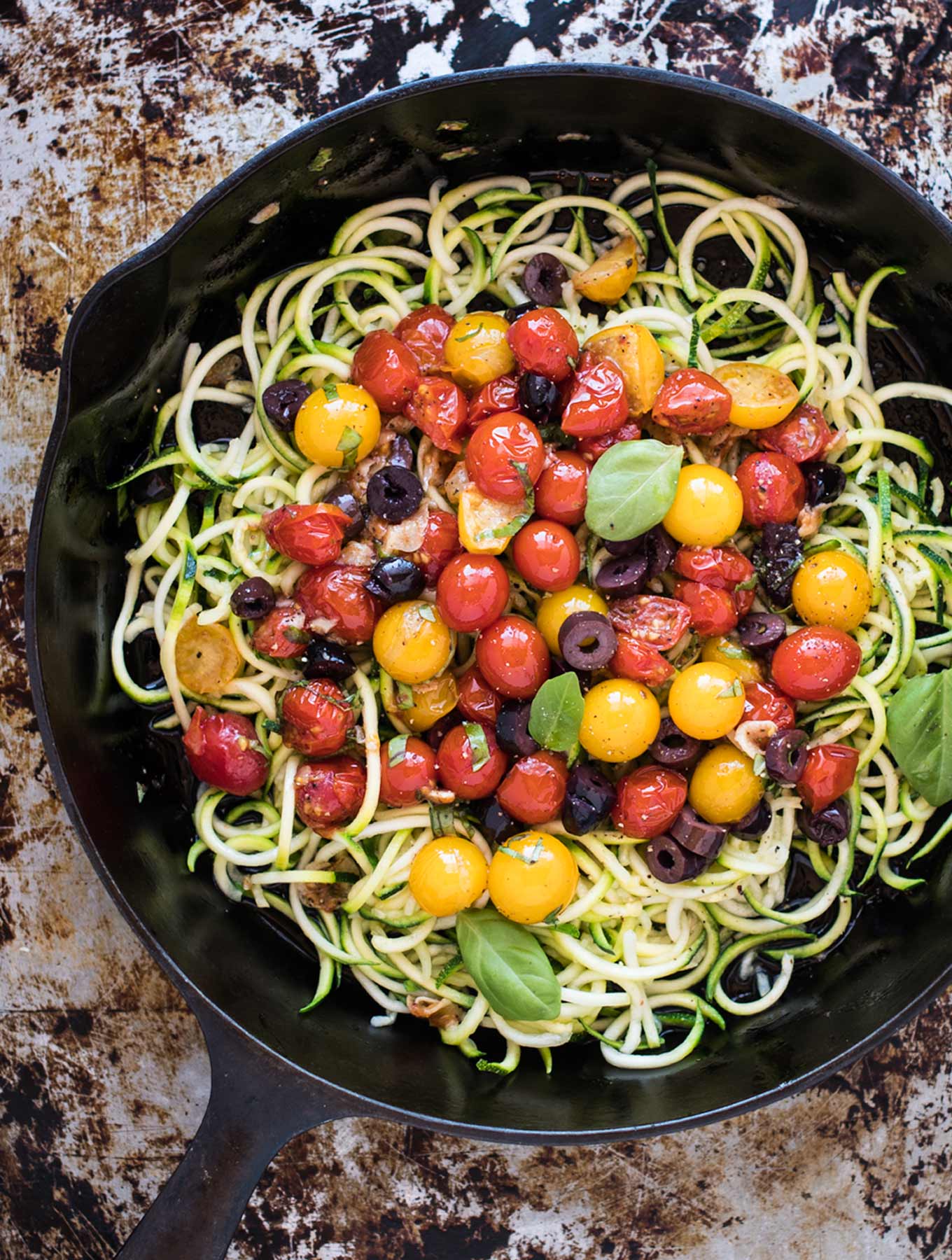 Summer is really heating up here in MN. For my friends and family in Florida, yes it does get hot here, actually very hot in the summer believe it or not. When the temps rise, my craving for fresh vegetables reach an all time high. This spiralized Zucchini Pasta with Tomatoes and Olives is perfect for a warm summer day.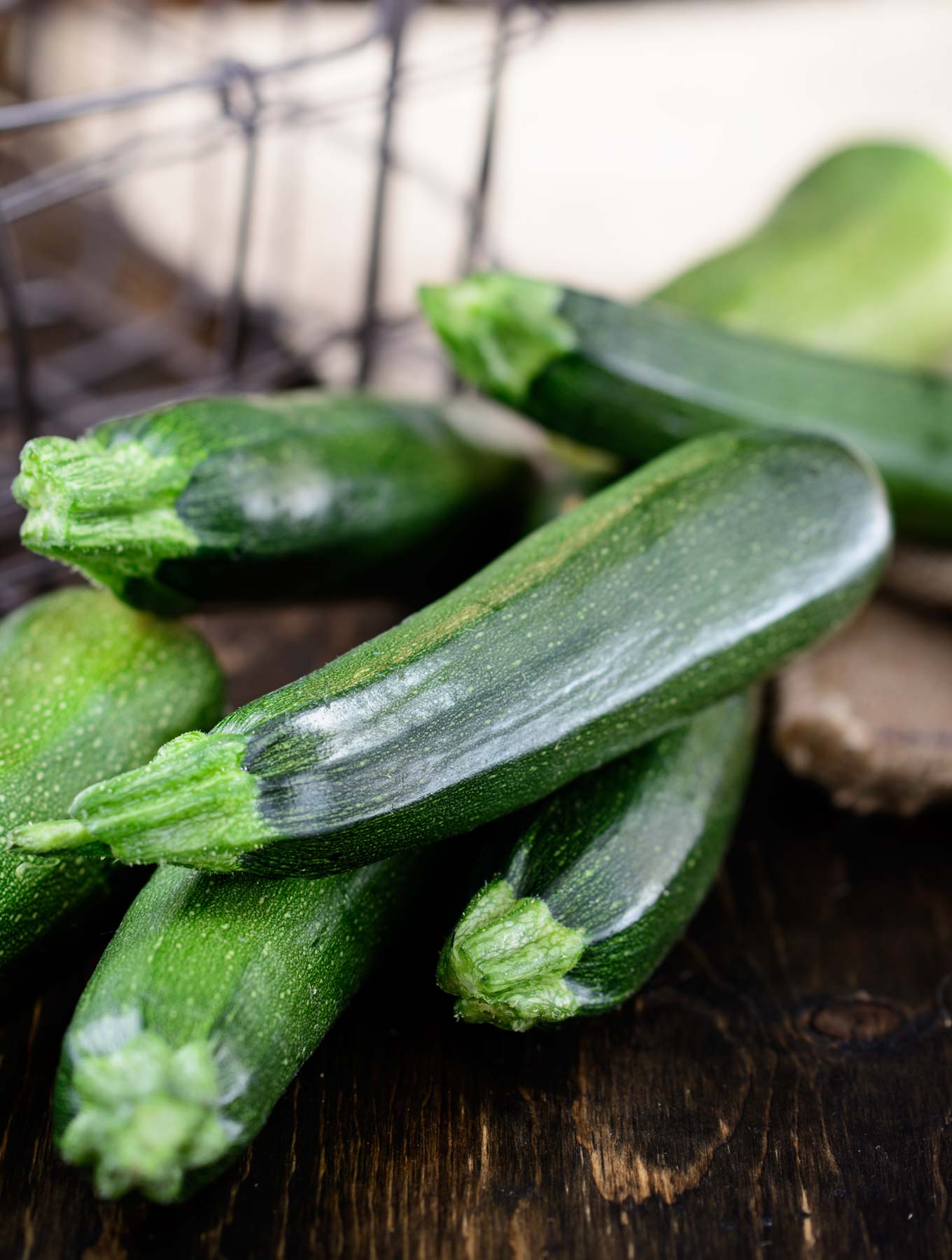 So first let's talk about the spiralizer. Have you heard of this amazing tool? It seems that they were all the rage at one point. I remember the first time that I saw a spiralizer demonstrated. I was like, wait, what? Noodles made from vegetables posing as pasta, this is brilliant, not to mention, oh SO HEALTHY.
Great for those on a gluten free diet, Paleo, Whole 30 or just because you think it's super cool to turn fruits and veggies into oodles of noodles or sometimes referred to as zoodles.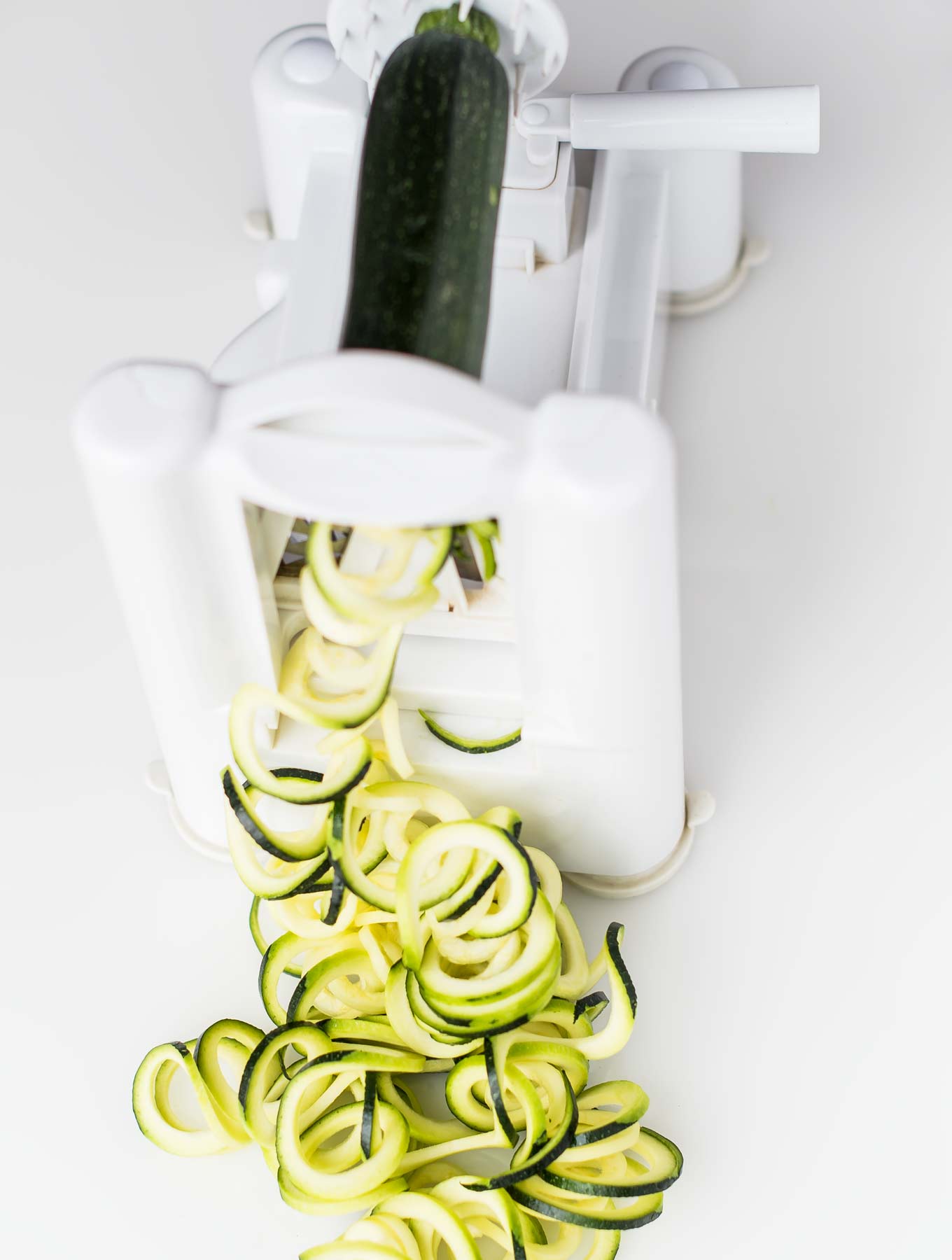 The spiralizer is great, because it doesn't take up a lot of room in your kitchen, and its very affordable, under $30. I do want to mention, not all spiralizers are created equally. Trust me, this is not the place to cheap out. The one I use, is by the brand Paderno and can be found on Amazon, with just about everything else you can imagine.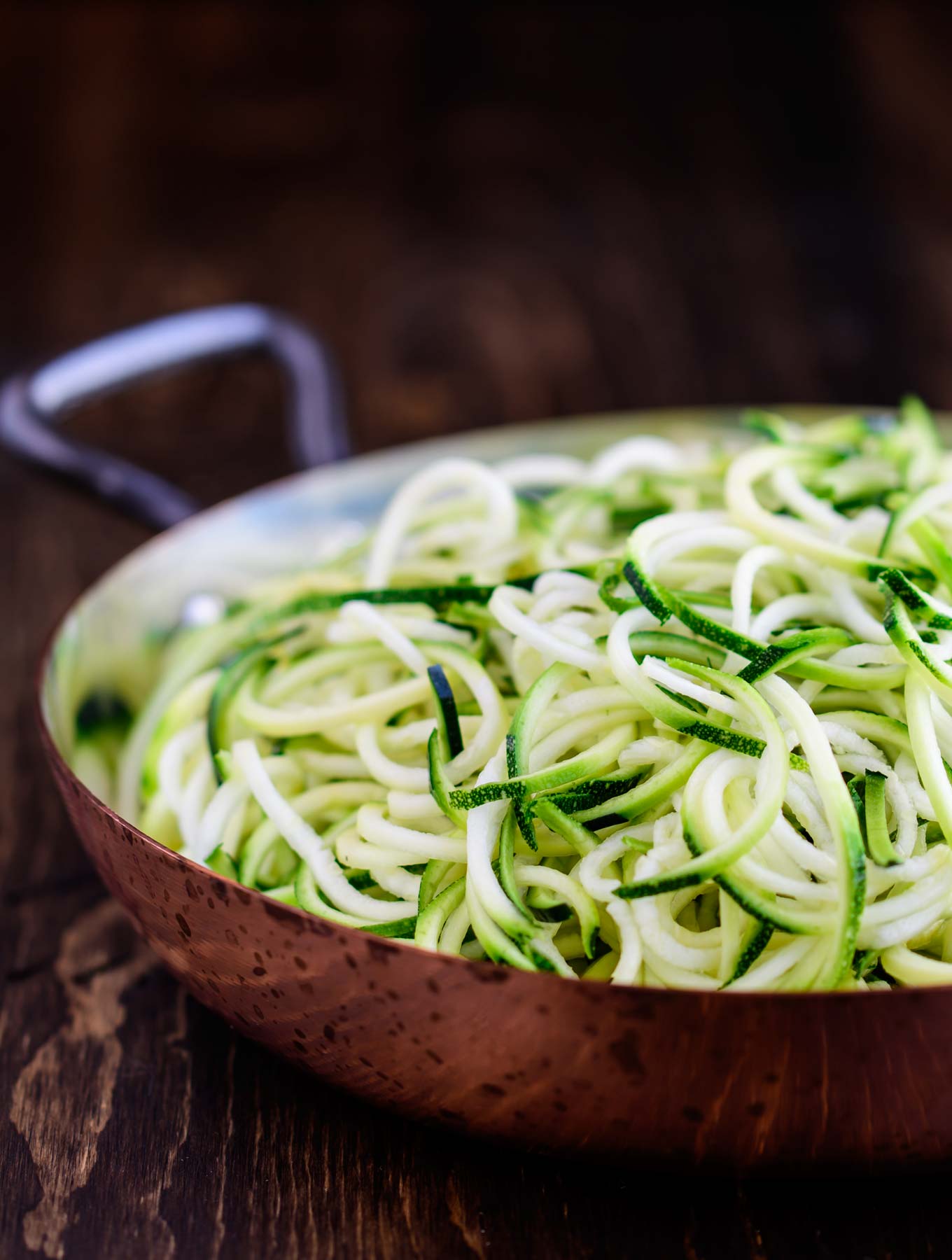 The star ingredient in this recipe is of course the zucchini. At this point in summer, your garden may be producing more than you know what to do with. This recipe to the rescue!! I cannot tell you how simple and easy this recipe is with such few ingredients but delivering on the flavor front.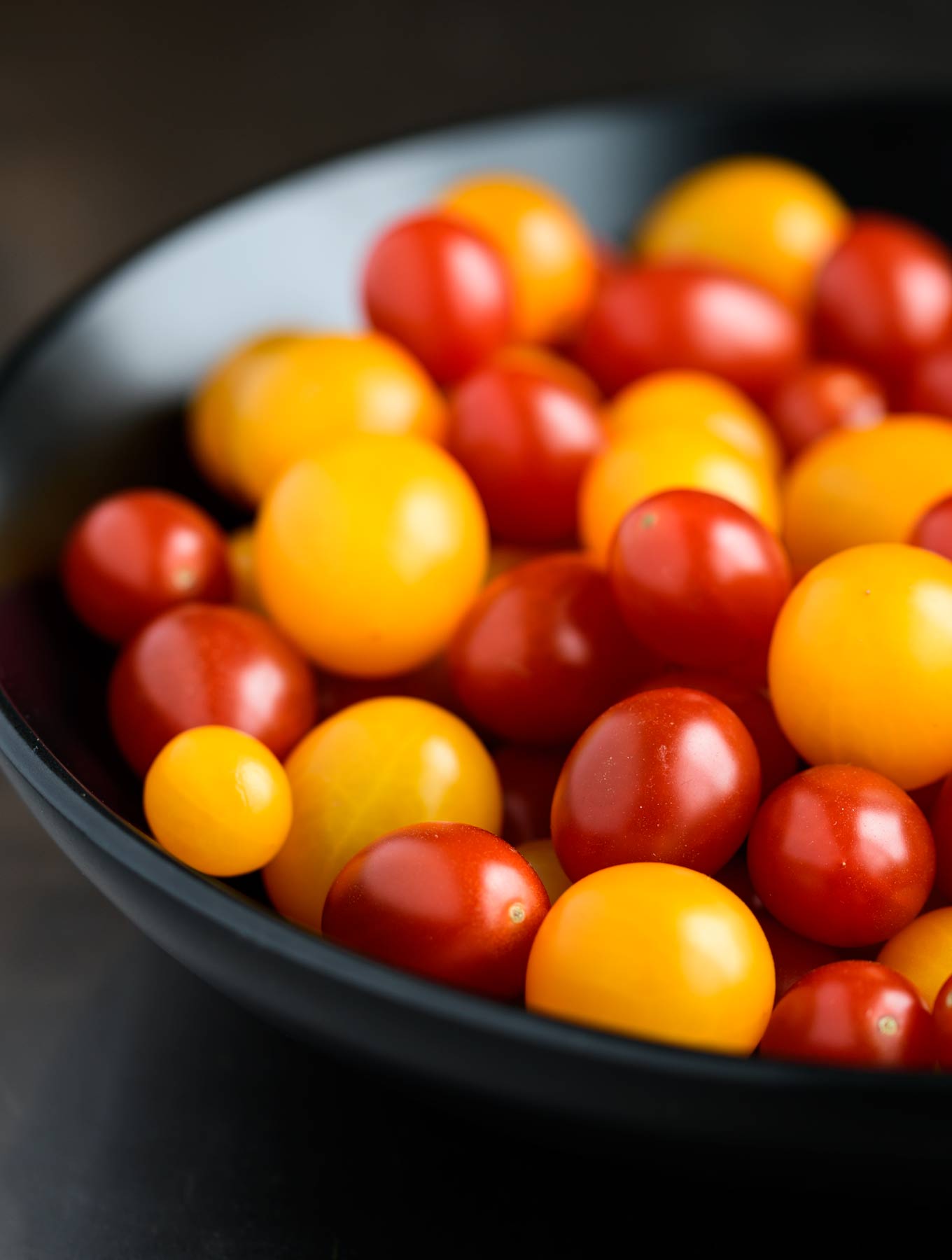 With the line up of zucchini, tomatoes, greek olives and fresh basil, it not only feels like summer but takes me back to the mediterranean. I love the flavors from this part of the world. A little secret, I did not even like tomatoes until I visited Greece when I graduated from High School. I remember tasting a real, red, juicy tomato and fell instantly in love. It was just so fresh, nothing like I had tasted before in the states. I think that is why I love farmers markets so much.
I love to use as many fresh ingredients as I can in all of my recipes. In this recipe, I used grape tomatoes, because you can keep them whole and they have a sweetness to them that I love. I also love to mix red and yellow varieties together for extra color.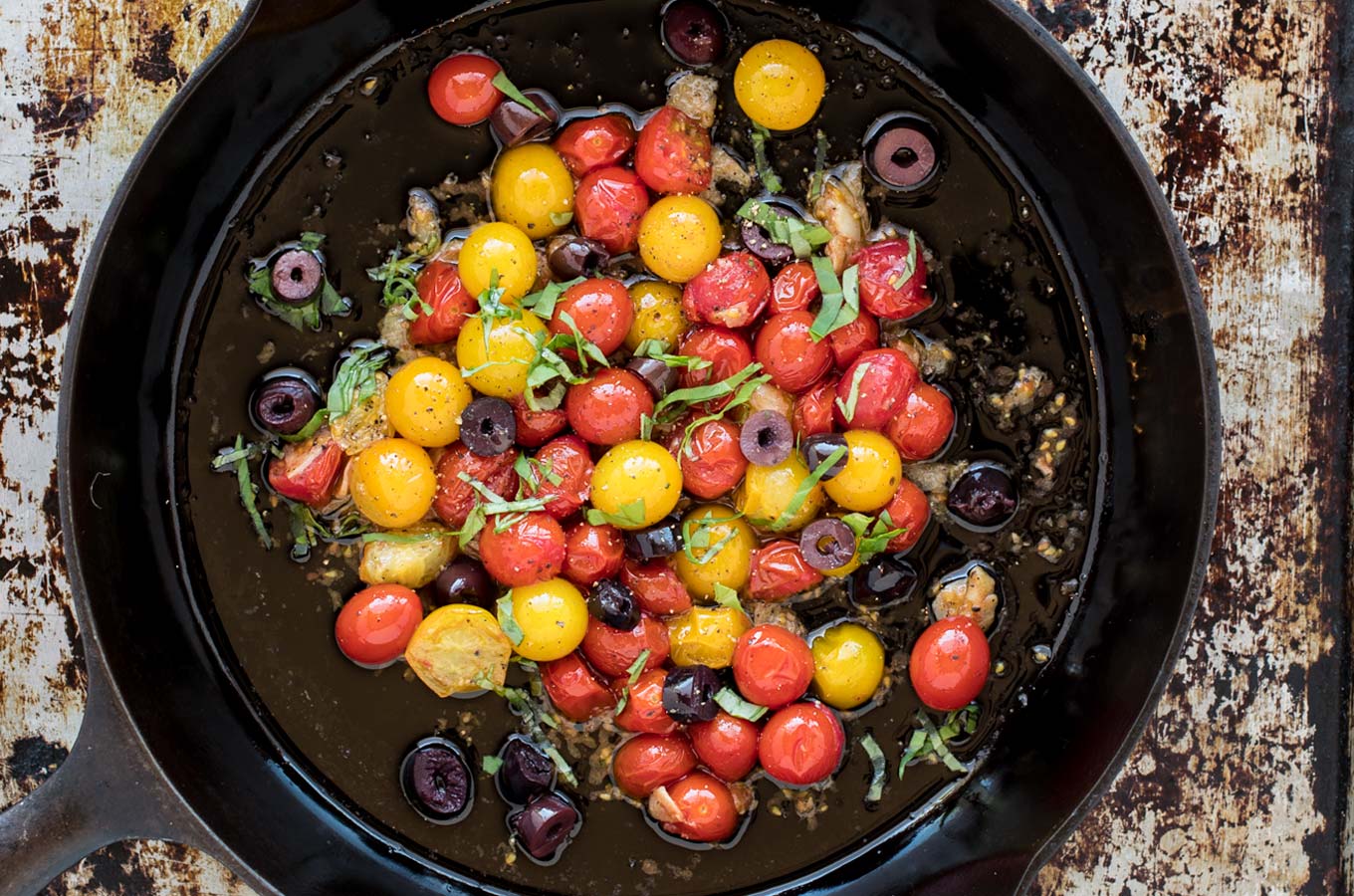 If you are not a fan of zucchini, hopefully I can inspire you with this recipe, but if not, you could always substitute regular pasta in place of the zucchini. You may need to add a little extra olive oil if you do. I try to keep all of my recipes super simple with modifications. I really want cooking to be fun and stress free.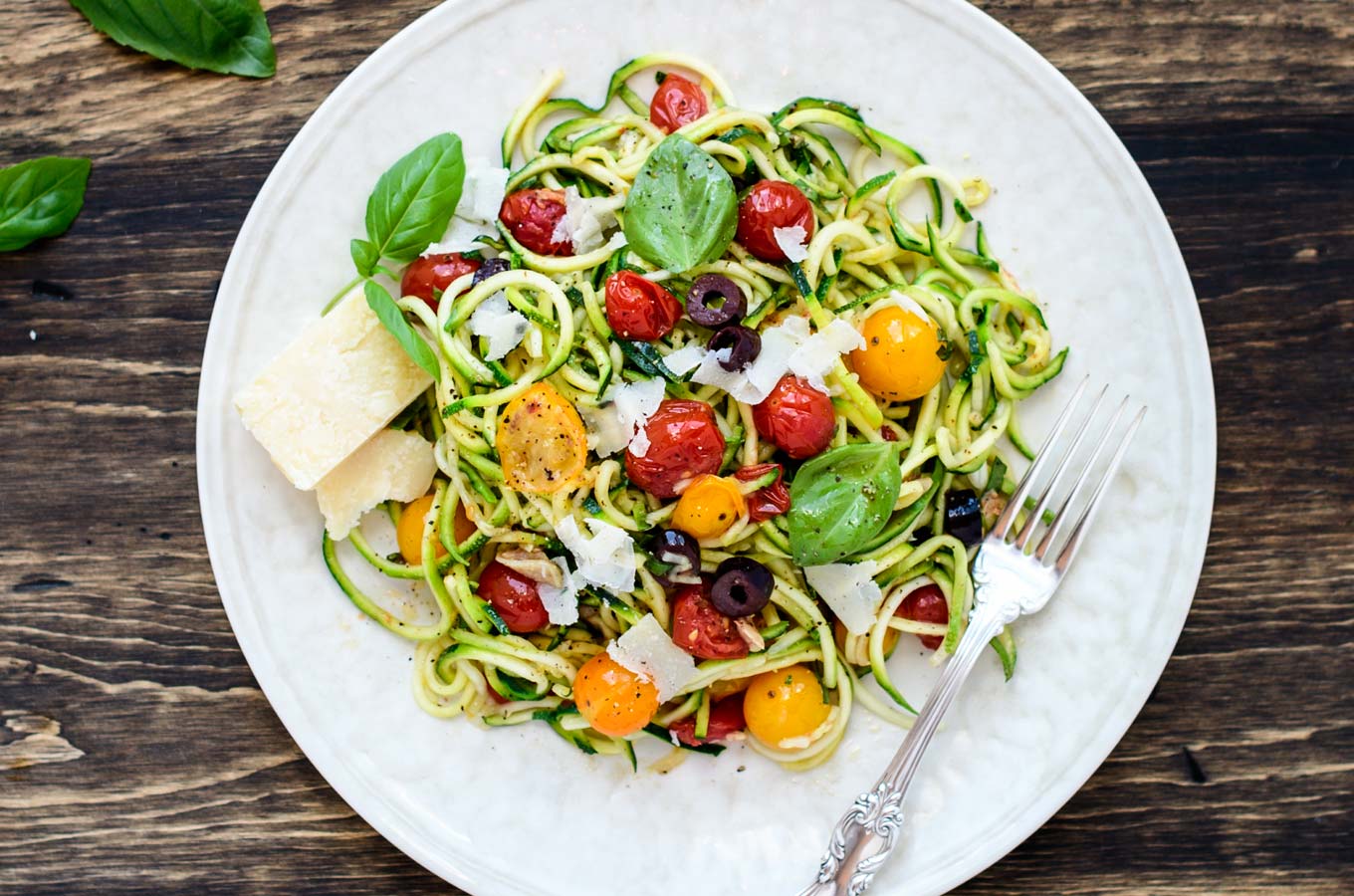 There you have it…Super simple Summer Pasta Perfection!
Print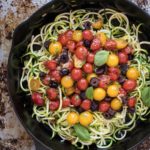 Zucchini Pasta with Tomatoes and Olives
Author:

Prep Time:

15

Cook Time:

10

Total Time:

25 minutes
---
Description
Zucchini noodles paired with grape tomatoes, olives and basil come together in this simple and colorful summer dish.
---
Ingredients
2

–

3

Zucchini (spiralized)

¼

c Olive Oil

2

Garlic Cloves (sliced thin)

¼

c. Fresh Basil (chopped)

2

C Grape Tomatoes (halved/quartered)
Salt & Pepper to taste

¼

c. Kalamata Olives (pitted & sliced)

¼

c. Grated Parm for topping (optional if making vegan)
---
Instructions
Spiralize zucchini noodles and set aside.
Meanwhile in a large skillet, heat olive oil over medium heat.
Add garlic and cook stirring until just golden about 1 min.
Add grape tomatoes, ½ t. salt, ¼ t pepper. Reduce heat to medium low and cook, stirring, until tomato juices run, about 5 minutes and then add olives and basil.
Remove from pan and set aside.
Add "noodles" to pan and sauté until tender.
Add sauce and toss together until combined. Top with parmesan cheese and more fresh basil.