One Skillet Pasta with Sun Dried Tomatoes, Broccoli and Pine Nuts…Simple and Delicious!!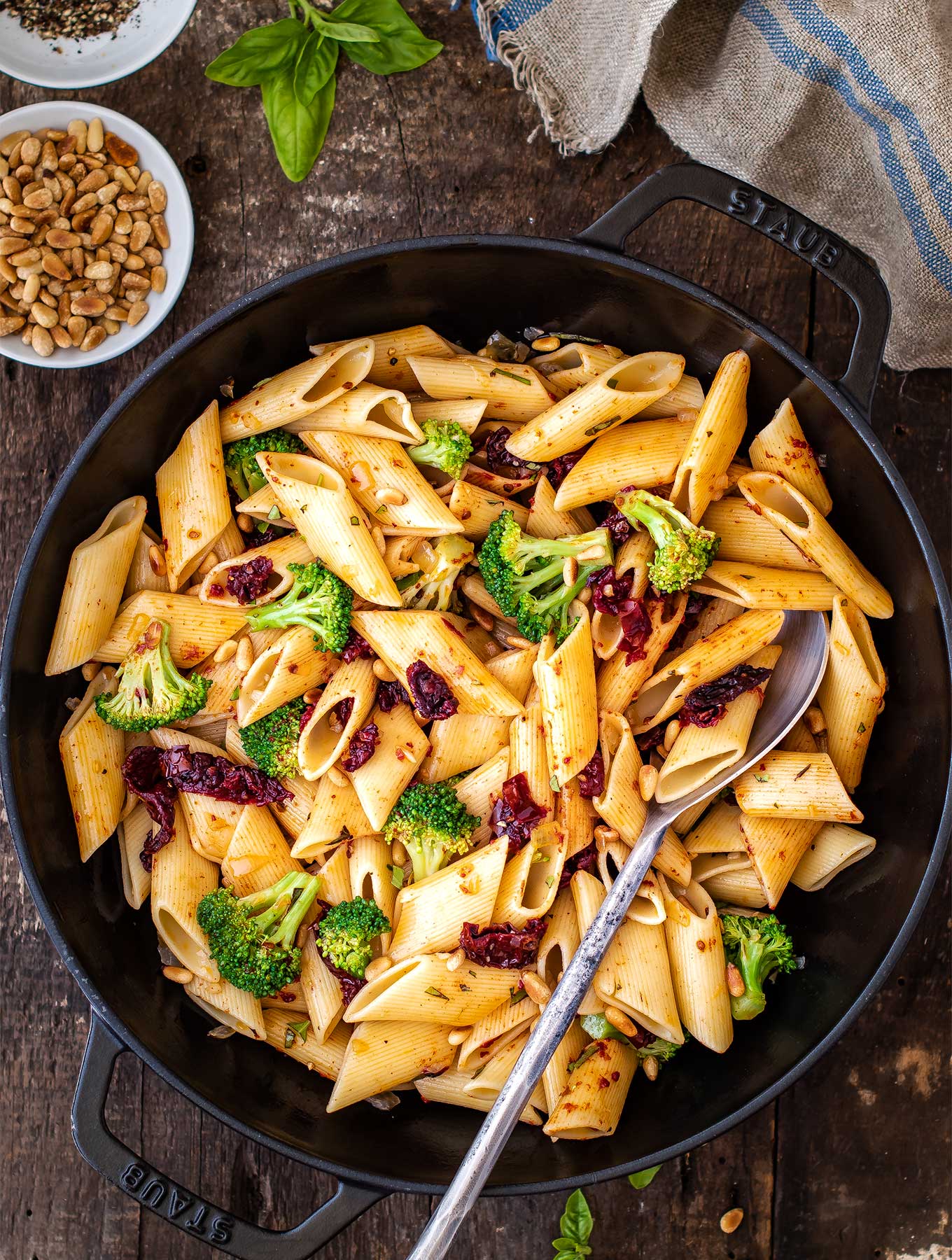 I can't believe it's already the middle of August. Before you know it fall will be upon us. I'm actually looking forward to a little nip in the air as the summer here in MN has been a HOT one!! The last month has been pretty busy at CIL (Crazy Inspired Life).
I've had some really exciting things happening. I was on live TV!!! I did a cocktail & cocktail segment using kombucha as a mixer. OMG! It was so much fun!  Then, to top things off, I have a 6 page feature spread in this months issue of Thrive Magazine. This publication is hands down one of the MOST beautiful magazines I've seen in a long time. Check out Volume 23 "The Recipe Issue".
It finally feels like all the hard work is really starting to pay off.
…