Elevate your eggnog game this holiday season with this Cardamom Eggnog With Smoked Salt!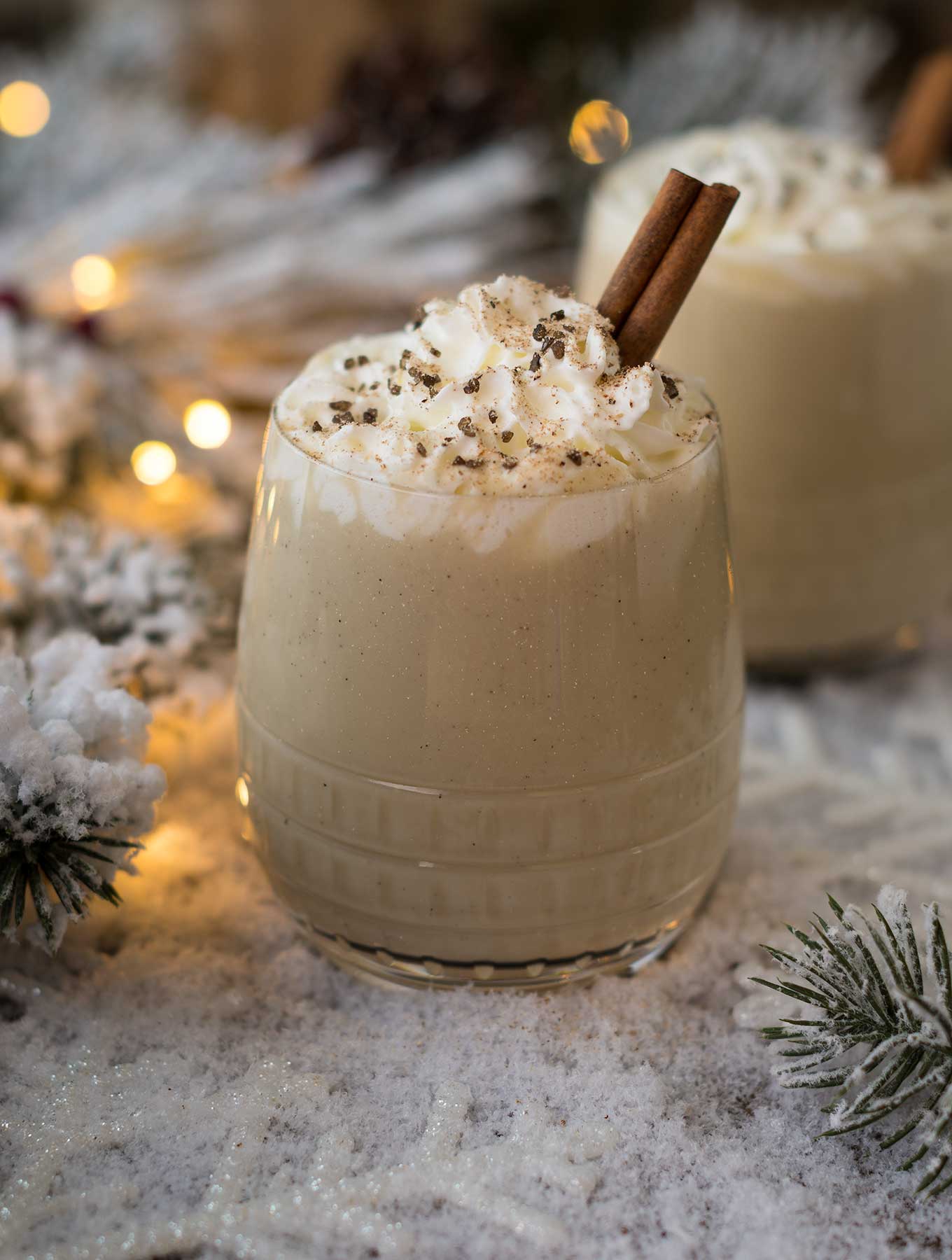 Wow! The holidays are upon us. How did that happen so fast? It's December 12th, and I don't even have a tree up and I'm hosting Christmas Eve…Send help fast!!
Life has been extremely busy around here at Crazy Inspired Life. In addition to my day job of consulting for a natural food store, teaching cooking classes, and running this blog we landed an incredible brand partnership which involves developing recipes and lots of photography. It has been an incredibly rewarding experience with an incredible amount of work and lots of learning along the way. My eyes have been held open with toothpicks for the last month or so and my house looks more like a photography studio than a place where people live. The dream of having a dedicated studio is more real now than ever.
And now, why you are here…the eggnog. …