DIY Essential Oil Diffuser Bracelets..Where Fashion meets Aromatherapy!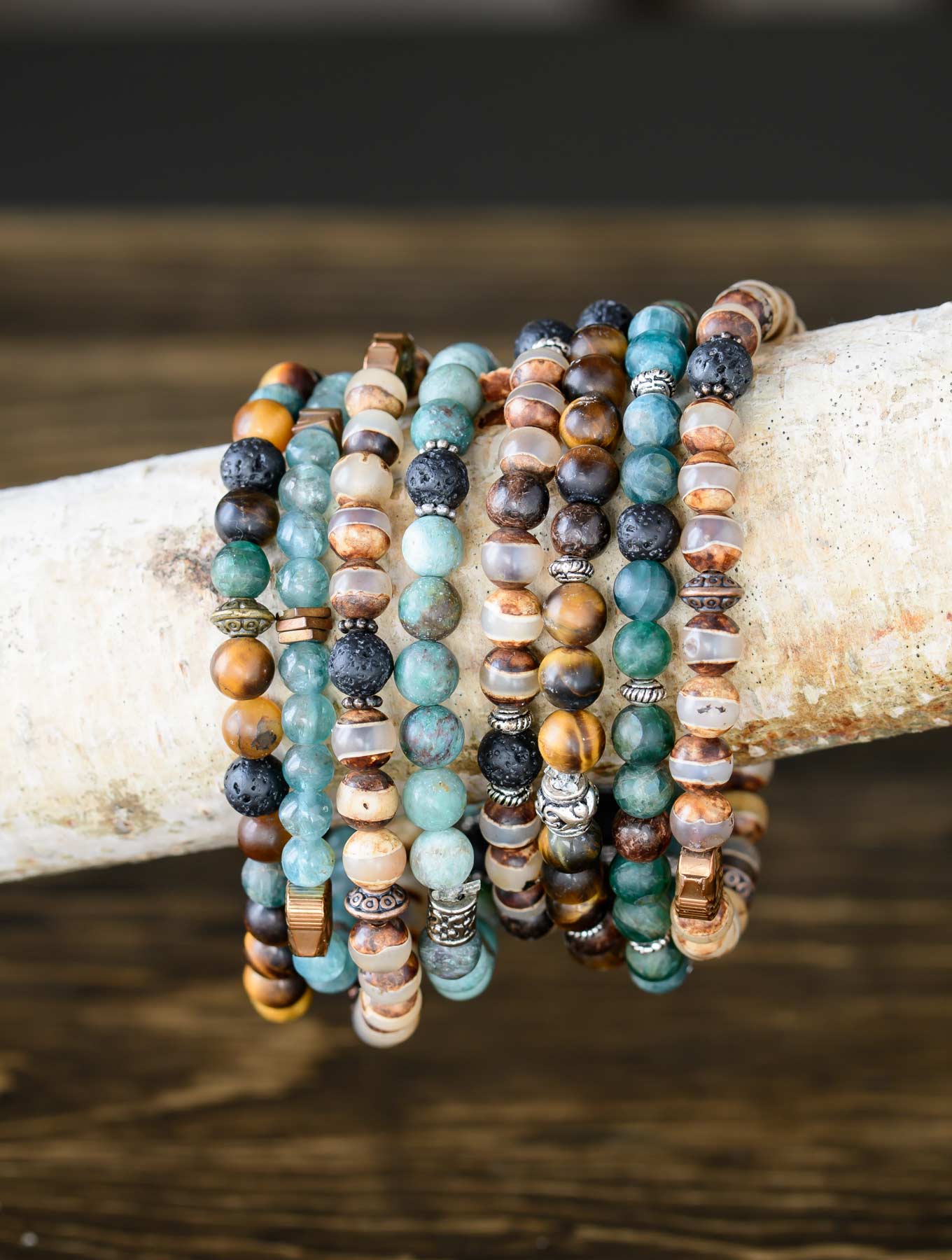 So, what do you get when you combine an ex-jewelry designer with a blogger who loves essential oils? These DIY Essential Oil Diffuser Bracelets!
I started a jewelry line about seven years ago called Via Patina where I specialized in making hand made pieces using semi-precious stones and aged metals. I didn't have any formal training in designing jewelry, I just sort of jumped in. Seems to be a trend with me. Get inspired…jump in head first. I LOVE trying new things, especially when it involves making something with my hands. One of the key reasons that I started this blog is to hopefully inspire you to do the same.
So what is a diffuser bracelet? I would describe it as fashion meets aromatherapy. A super stylish and portable way to wear and diffuse your favorite essential oil blends. Since it reached 58 degrees here in Minnesota today, and I am officially declaring it spring, we can start thinking about accessorizing our spring/summer wardrobe. These bracelets are perfect to wear with a maxi dress and look great layered together with jeans and a simple t-shirt. Might I add that mother's day is around the corner. What a perfect, handmade gift!…