Grilled Sugar Snap Peas with Smoked Paprika Aioli…Yes, I said GRILLED sugar snap peas!! Letting you know right now, your life may be changed forever.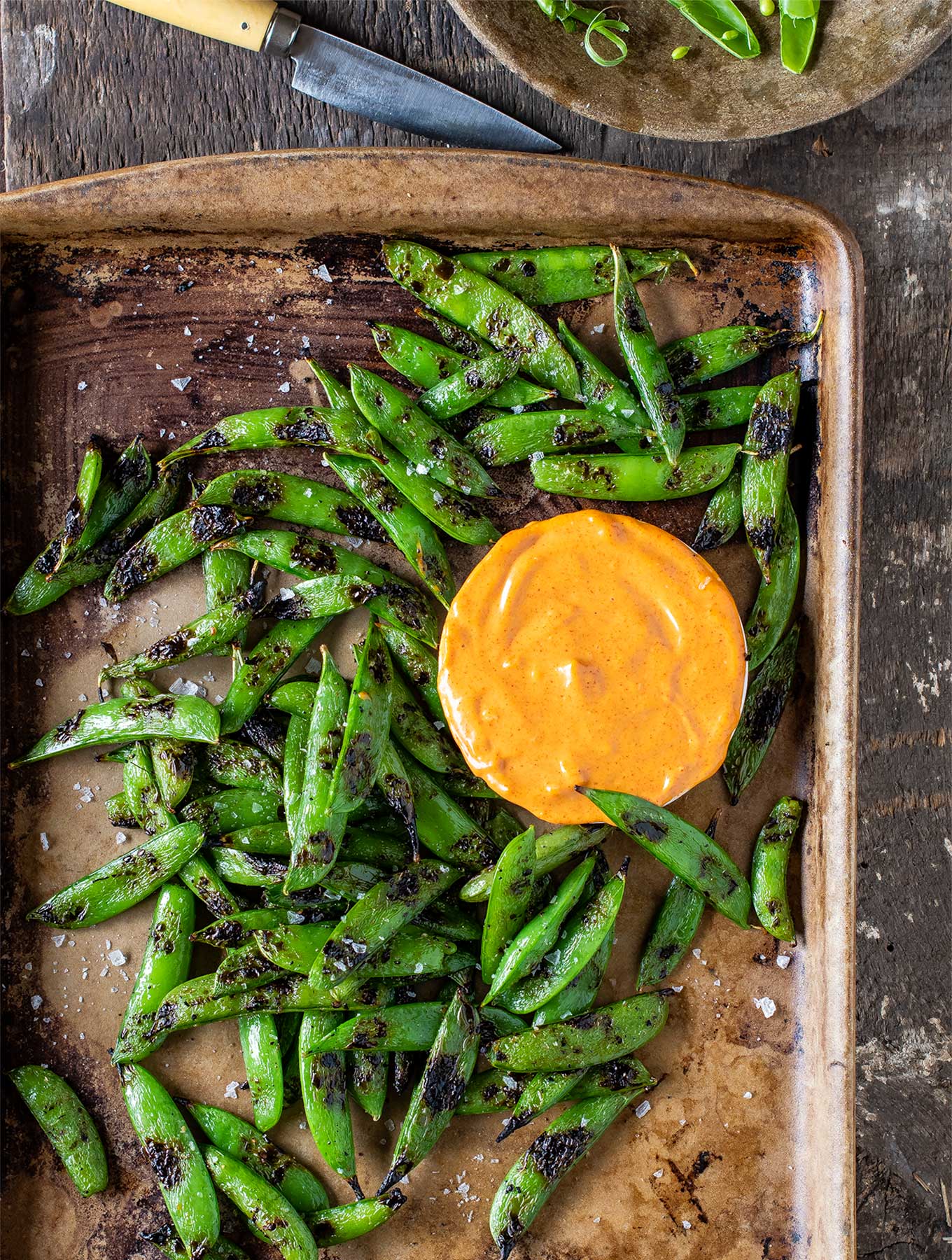 So, it's been a while since I've shared any recipes. I've been doing a bit of traveling. Actually, I have been celebrating my birthday for the last two weeks and loving it! I am currently writing this post from a cabin in the north woods of Minnesota where prior to arriving here, I had escaped to Amsterdam for a quick birthday get away. Lot's of travel in a small window of time but I have to say, I came back from Amsterdam inspired more than ever.
I had some of the most amazing food that I've had in a very long time. The combinations of ingredients were so unique and the presentations were beautiful. Looking forward to getting back in the kitchen and creating some great food to share with you….