Avocado Toast With Poached Egg On Grilled Sourdough…simple, unique, and delicious!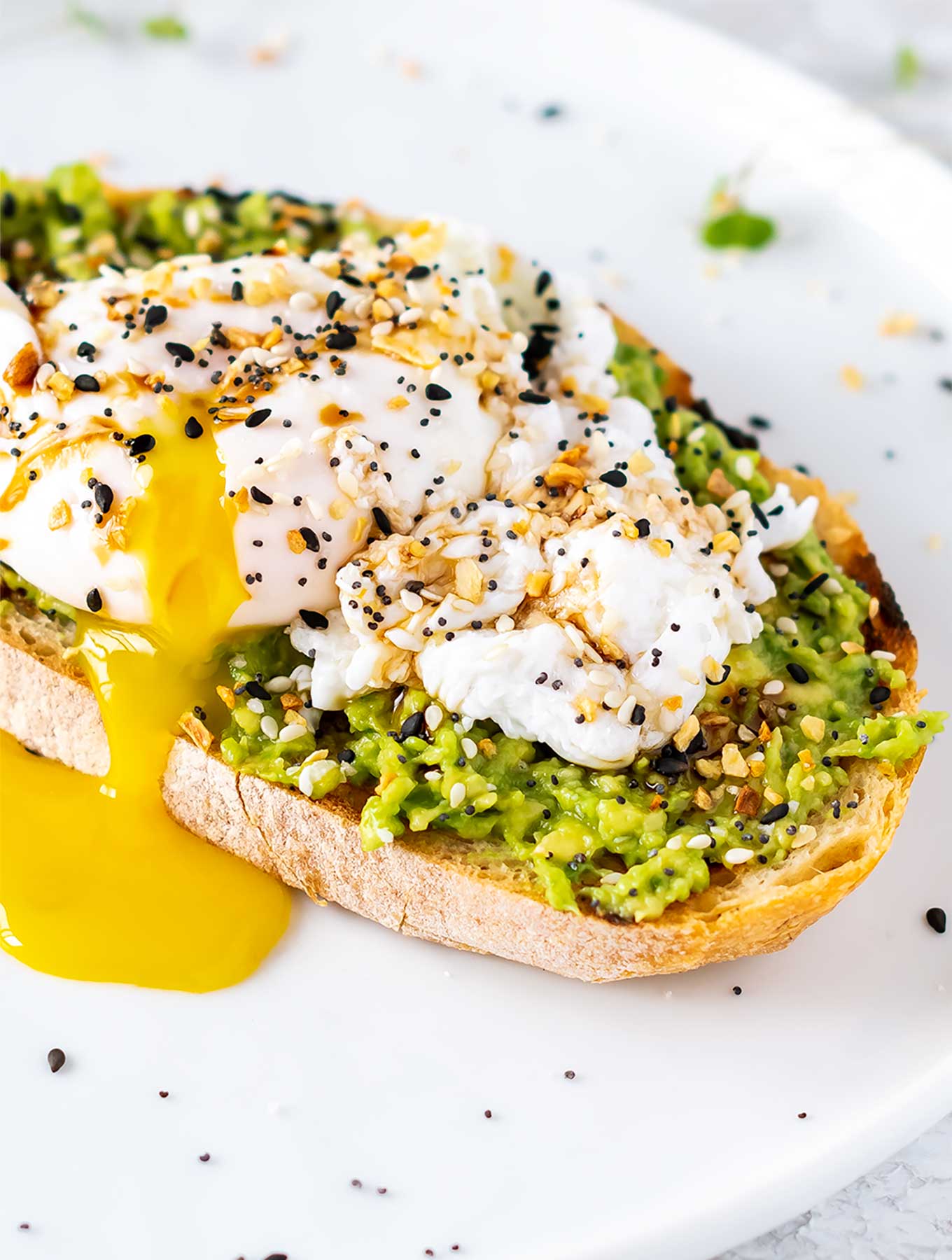 I don't know about you, but I am loving the warmer weather. In Minnesota it has been absolutely beautiful. It has been a busy week over here. With teaching classes, developing recipes and doing a large shoot for a client, I'm ready for a glass of prosecco and a patio. I can't wait for the weekends to arrive!!
But first we need to talk about this Avocado Toast With Poached Egg on Grilled Sourdough. Oh my! It all starts with grilled sour dough bread, a generous smear of avocado, perfect poached egg, sprinkle of everything but the bagel seasoning, drizzle of smoked shoyu and some optional micro greens. Words cannot even describe my love for this simple dish….