DIY Lotion Bars with Essential Oils…Just in time for Valentine's Day!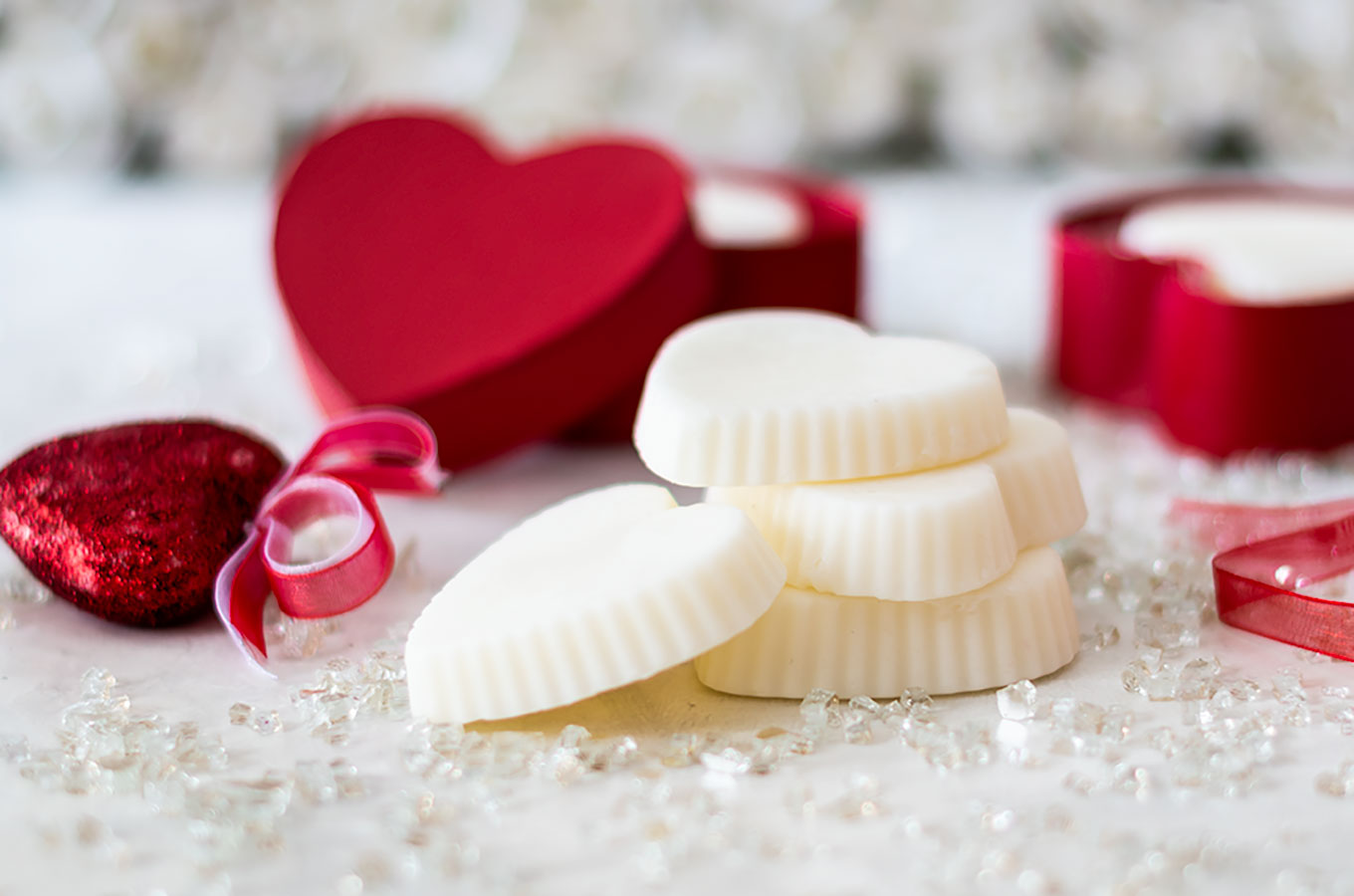 Although they look like white chocolate..No you cannot eat these..LOL These DIY Lotion Bars made with essential oils and natural ingredients are perfect for Valentine's Day. Don't let the heart shape limit you. This recipe can be used in different shaped molds for a year round of luxury. Think flowers for spring and a basic round shape is perfect anytime.
Soooo, what is a lotion bar? Think of it as the solid version of lotion. It stays solid at room temperature and can be used anywhere on the body. You simply hold the bar in your hands and allow your own body heat to warm and soften the bar. Amazingly emollient, these bars will leave your skin feeling so incredibly smooth….