This Arugula & Golden Beet Salad with Blood Orange Vinaigrette is bursting with color and flavor!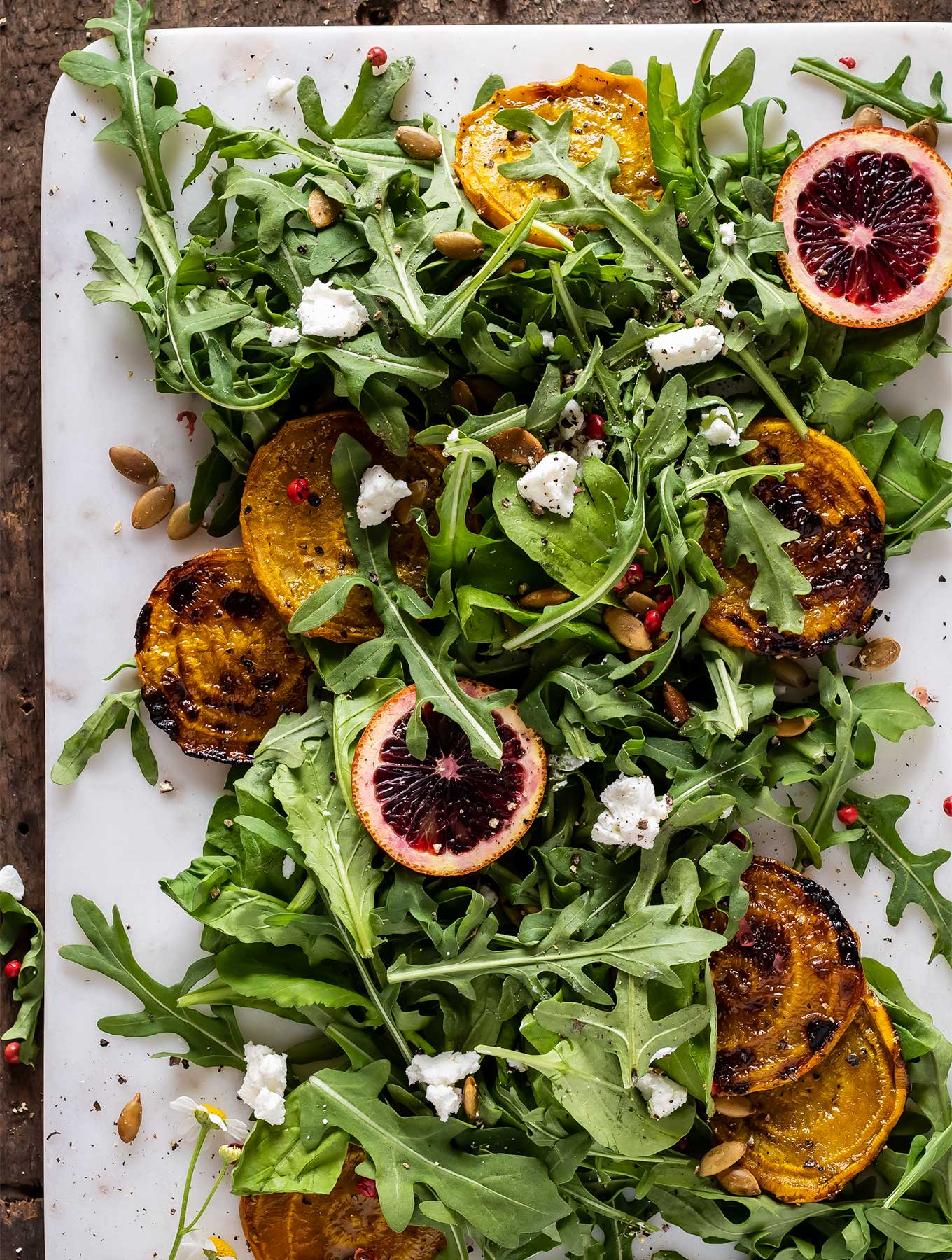 Anyone else love salads as much as I do? I actually believe that I could eat salad every day for the rest of my life and never get bored. The flavor combinations are endless. For me, the key to a great salad is the perfectly orchestrated combination of colors, textures and flavors. And, this salad in my opinion delivers on all three. This salad is a unique and colorful blend of:
Arugula
Goat Cheese
Golden Beets
Toasted Pumpkin Seeds
Pink Peppercorns
All dressed with a beautiful blood orange vinaigrette.
…