Your weekend just may call for these Gluten Free Blueberry Pancakes with Lavender Sugar.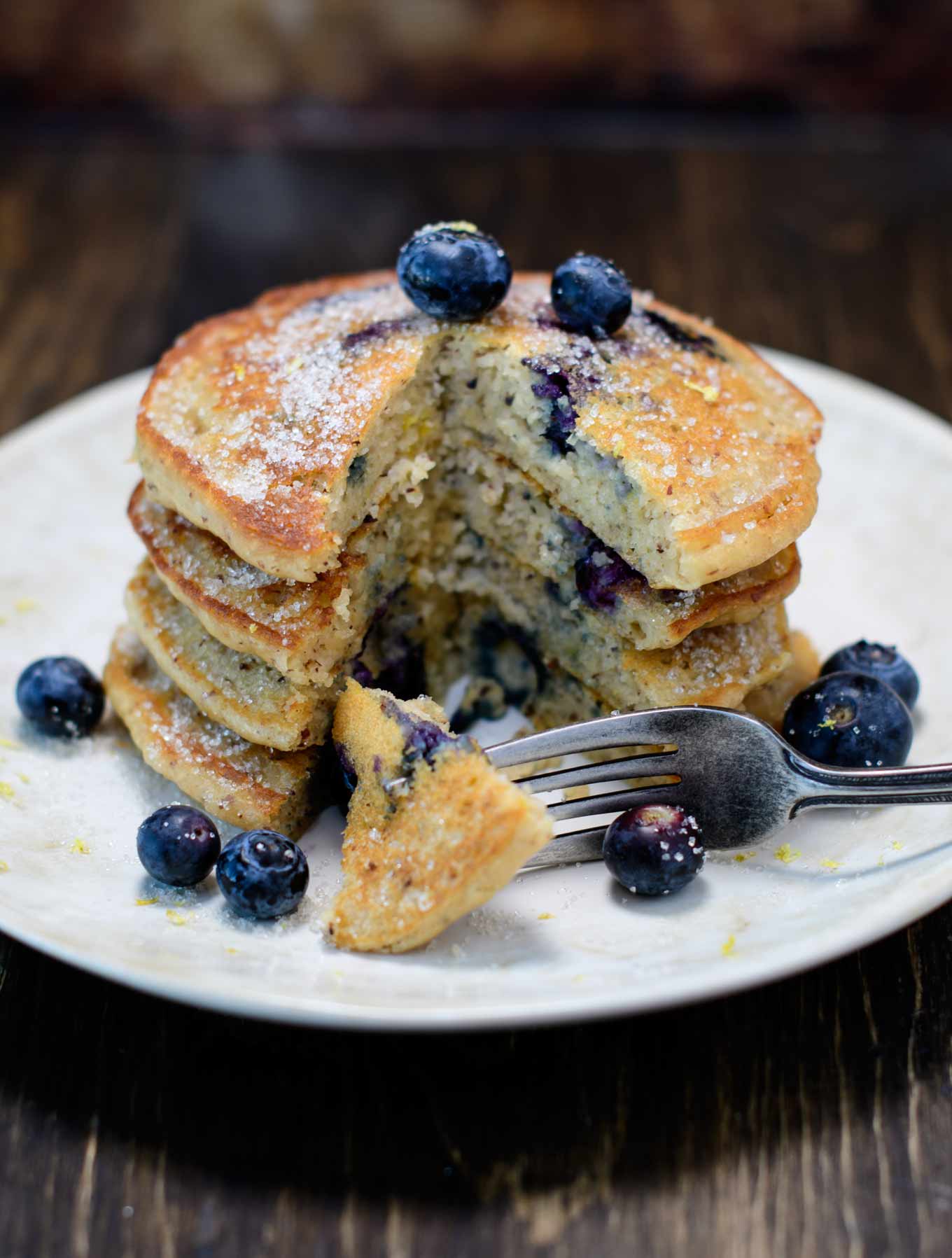 This week marks the two month anniversary of my blog. Cue the balloons, pop the champagne and yell "heck yeah, we made it". Now, I am not going to say that it's been any easy two months, by any means. Being at the bottom of the learning curve….well it kinda sucks. Learning how to manage social media, take photos, style photos, edit photos, yada, yada, has been by far the hardest part.
I mean you make a great recipe and finally, after 75 attempts, and almost divorcing your husband, you get a good picture, post it and then just wait and hope that someone finds you. Meanwhile, while you are impatiently waiting, you go and look at other bloggers instagram and facebook accounts, see their gazillion followers swoon over their food and shower them with compliments.  It's humbling and it's exciting, and I wouldn't change a thing! I started this blog because I LOVE inspiring people, and  it's still just a baby right now, I am loving the journey and will keep plugging away. So thank you for finding me and being along for the ride…and if you know a couple thousand people, be sure to share this blog with them..LOL!
The not so difficult part?  Developing recipes, making delicious food and creating DIY projects… now that's fun stuff. The thing I enjoy most about cooking, is coming up with unique, some may say odd, flavor combinations. Combinations that excite the palate with the unexpected. When you saw the title of this recipe, you may have thought, lavender sugar on pancakes…huh??
Now, on to why you're really here, these to die for pancakes!
I don't know about you, but I love weekends. Sleeping in, sipping coffee, making big breakfasts with the fam… that's how I spell weekend.  Nothing spells weekend breakfast's more than pancakes, right?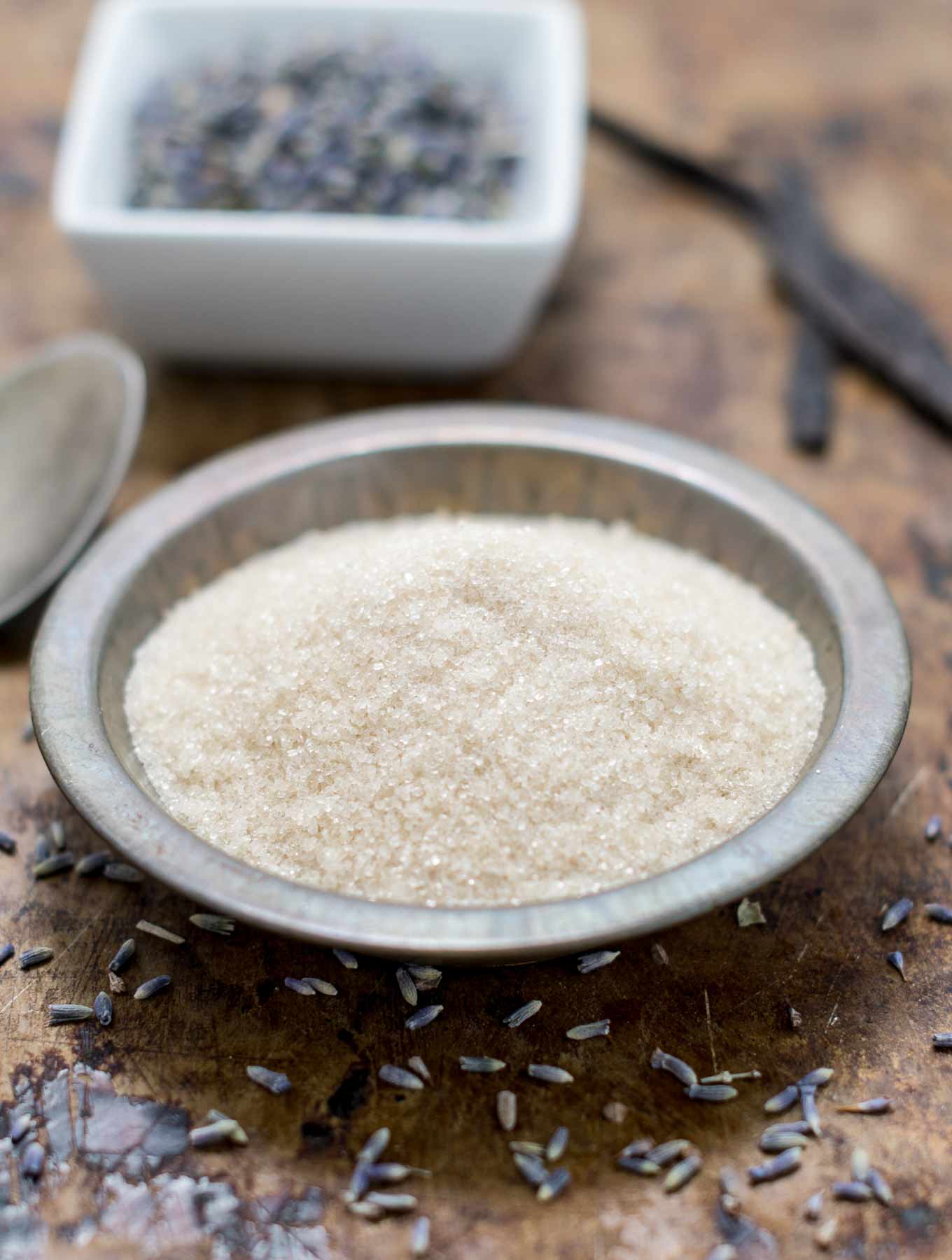 My love of unique flavor combinations led to this really delicous and addicting recipe. Please trust me on this, these things are crazy ridiculous good! The fresh blueberries paired with the brightness of the lemon is pancake perfection. You may want to top these babies with maple syrup, but PLEASE do your pancakes a big favor and introduce them to their new friend, lavender sugar. It's only two ingredients and well worth it. You can always use the left overs in a glass of iced tea or to sprinkle on a bowl of fresh strawberries. There, now you have more reasons to make the lavender sugar! You will be so happy that you did.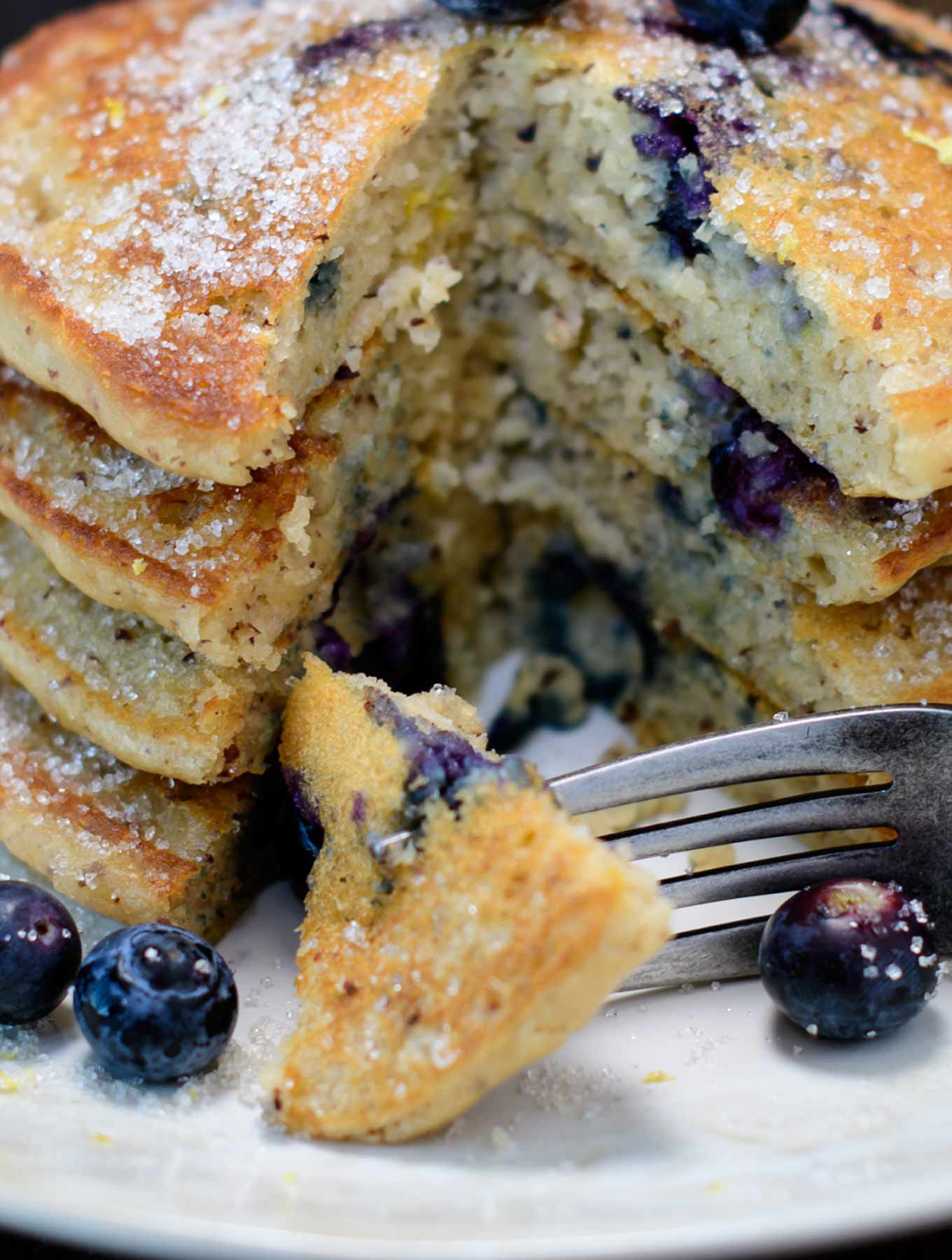 I gotta tell you, I cannot believe how light and fluffy these pancakes are, given that they're gluten free. Sometimes gluten free pancakes can be dry and tasteless, but this batter cooks up fluffy, moist, with those perfect lightly crispy edges. The blueberries, ah, the blueberries.  One of culinary's magical combos: Champagne and caviar,  peanut butter and jelly, pancakes and blueberries… that, and they bump up the health factor too! Winning!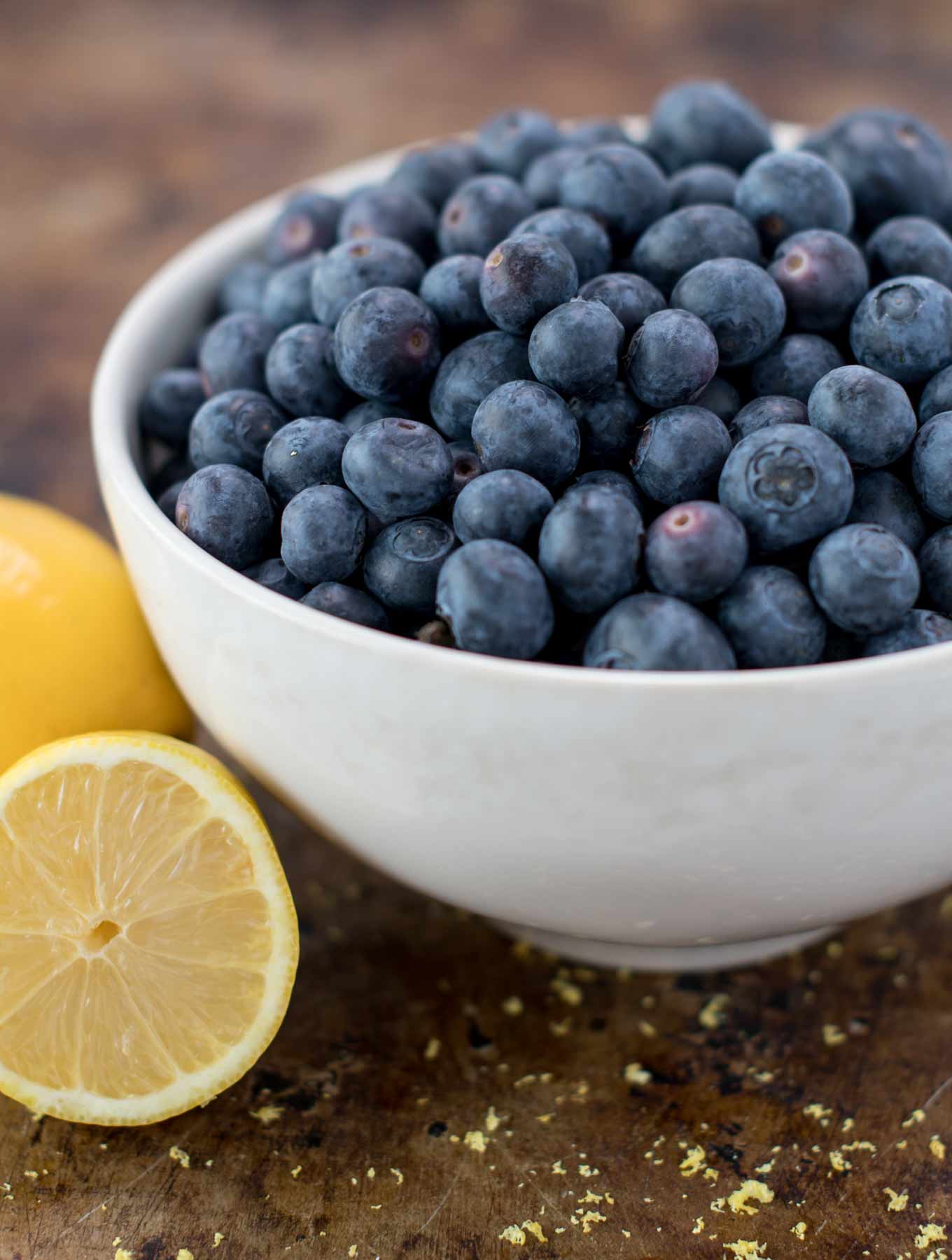 One of the "secret ingredients" I love to add to a lot of dishes is fresh lemon zest. It really adds some nice brightness. You'll also see in the recipe that I used some lemon essential oil in the mix. This is optional, but really kicks the lemon flavor into high gear. I absolutely love using essential oils in cooking and have been doing so for some time now. Please, please make sure that you are using essential oils that are safe to cook with. Not all essential oils are created equal. I explain this in my Essential Oils 101 post.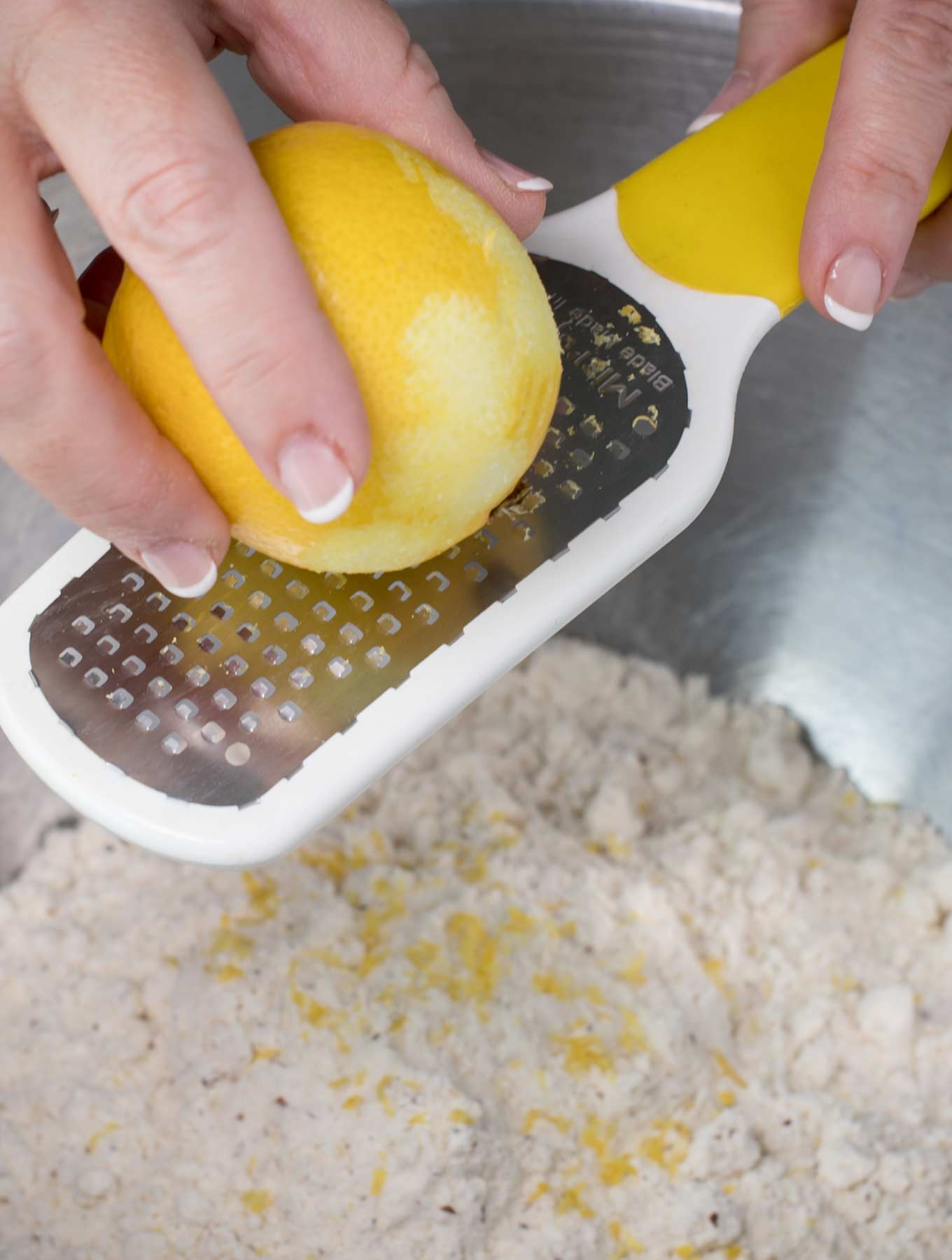 So, hello weekend. Let's get this pancake party started!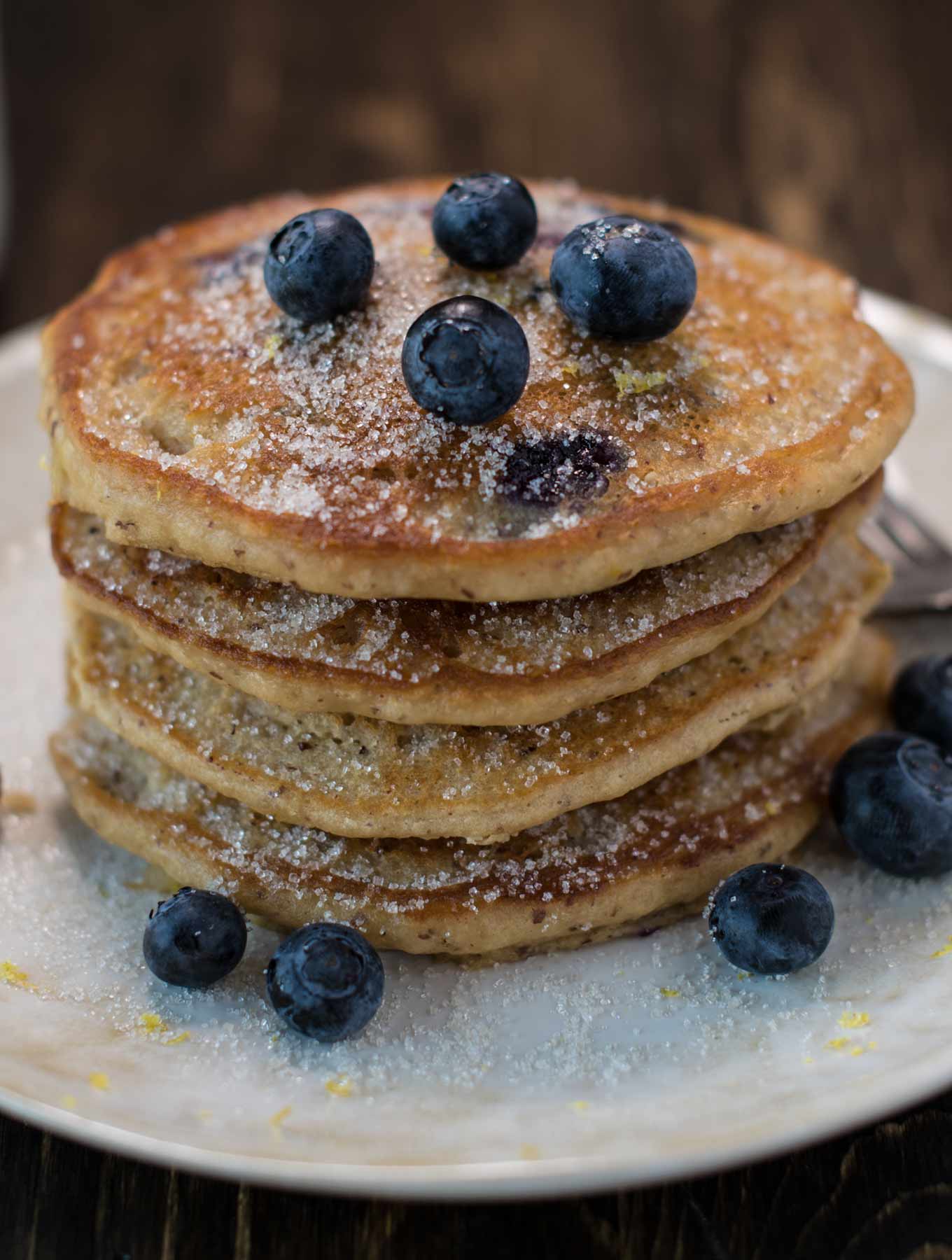 Print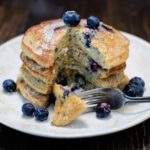 Gluten Free Lemon Blueberry Pancakes with Lavender Sugar
Author:

Prep Time:

15 minutes

Cook Time:

15 minutes

Total Time:

30 minutes

Yield:

Approx. 18 Pancakes
---
Description
These gluten free lemon blueberry pancakes are perfection. They are light, fluffy and topped with lavender sugar.
---
Ingredients
Pancake Ingredients:
3

C. Pamela's Baking Mix

2

C. Almond Milk

1

Egg

¼

t. Salt

2

drops Lemon Essential Oil (I used Veriditas by Pranarom)
Zest of

1

Lemon

1

T. Coconut Oil (melted)

½

t. Vanilla

6 oz

. Container of Fresh Blueberries

2

T. Coconut Palm Sugar
Lavender Sugar Ingredients:
½

C. Organic Sugar

1

Drop of Lavender Essential Oil (I used Veriditas by Pranarom)
---
Instructions
Combine baking mix, salt, and lemon zest in a bowl and set aside.
In a separate bowl, mix the almond milk, egg, vanilla, coconut oil and lemon essential oil. Whisk until blended.
Add dry ingredients to wet ingredients and whisk until just blended.
Fold in blueberries. Pour approx. ¼ C. of mixture for each pancake onto a non stick pan or griddle. I use coconut oil to cook the pancakes because it gives them a nice golden brown color.
Cook until slightly golden brown and remove from pan. Top with lavender sugar and enjoy!
To make lavender sugar, add sugar and essential oil to a small bowl and mix well until combined.
SaveSaveSaveSave
SaveSave
SaveSave
SaveSave
SaveSave
SaveSave
SaveSave
SaveSave
SaveSave
SaveSave
SaveSave
SaveSave
SaveSave
SaveSave
SaveSave
SaveSave
SaveSave
SaveSave
SaveSave
SaveSave
SaveSave
SaveSave
SaveSave
SaveSave
SaveSave
SaveSave
SaveSave
SaveSave
SaveSave