DIY Lotion Bars with Essential Oils…Just in time for Valentine's Day!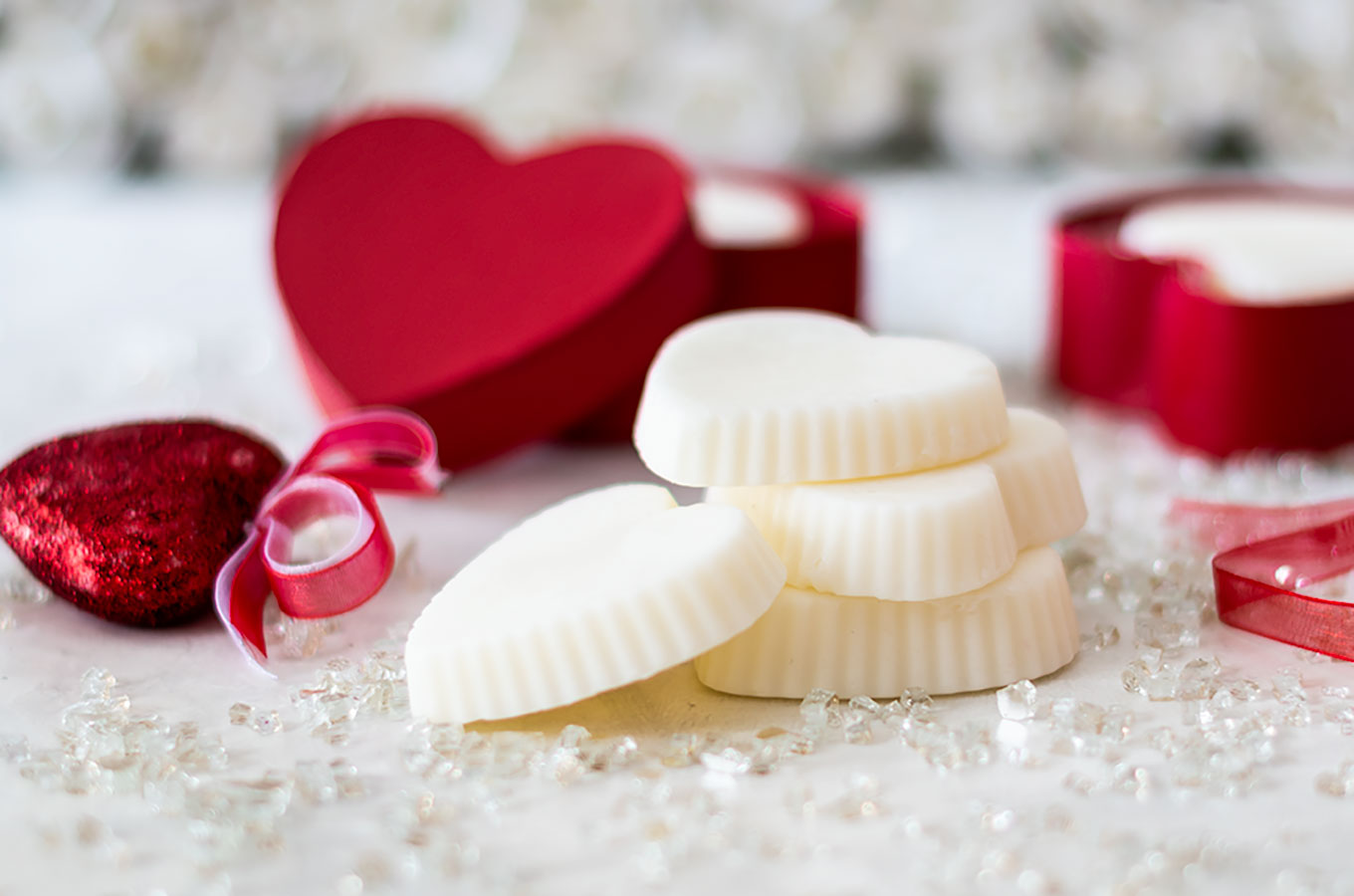 Although they look like white chocolate..No you cannot eat these..LOL These DIY Lotion Bars made with essential oils and natural ingredients are perfect for Valentine's Day. Don't let the heart shape limit you. This recipe can be used in different shaped molds for a year round of luxury. Think flowers for spring and a basic round shape is perfect anytime.
Soooo, what is a lotion bar? Think of it as the solid version of lotion. It stays solid at room temperature and can be used anywhere on the body. You simply hold the bar in your hands and allow your own body heat to warm and soften the bar. Amazingly emollient, these bars will leave your skin feeling so incredibly smooth.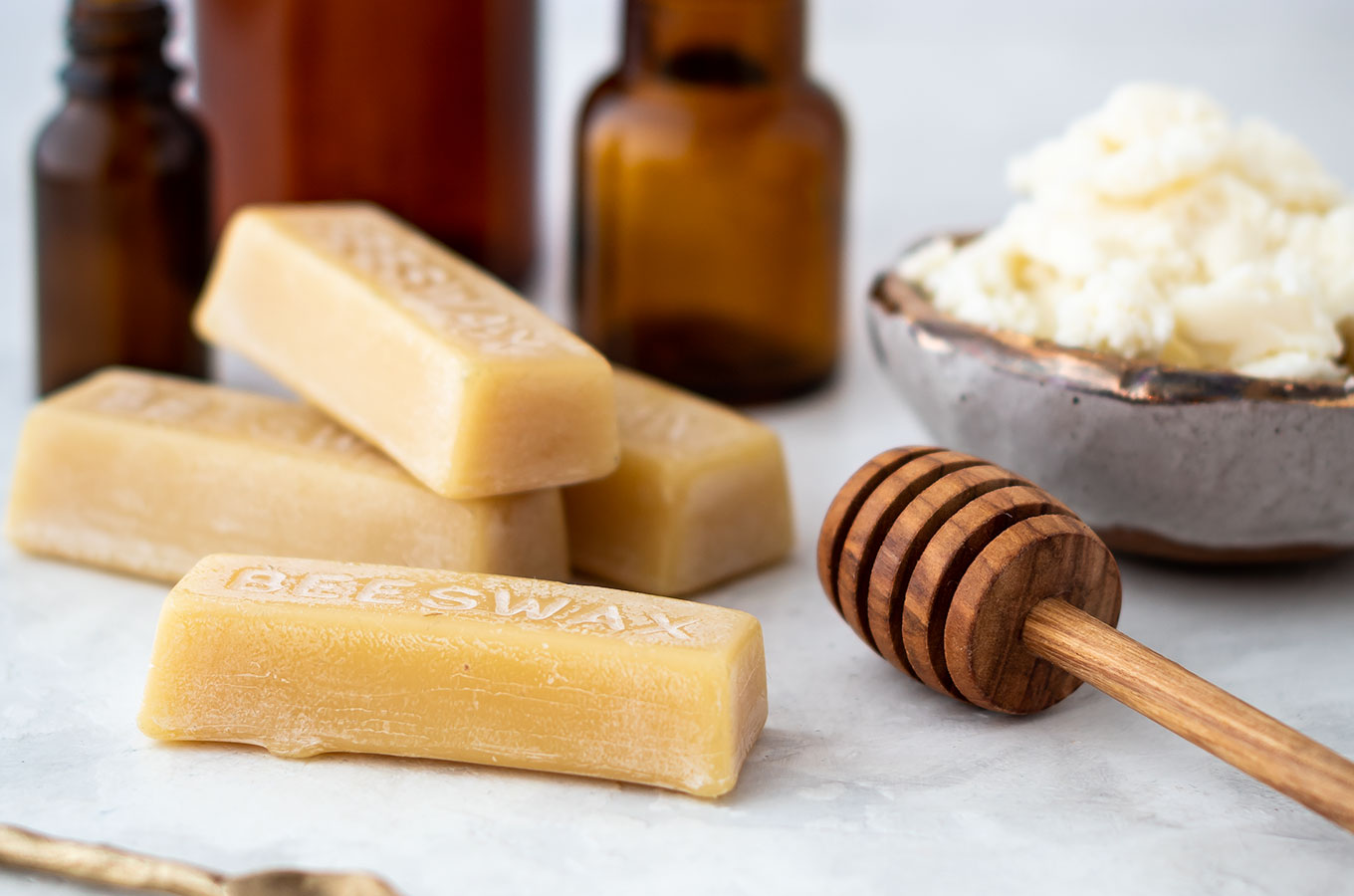 The recipe is quite simple and consist of some simple ingredients:
Essential Oils (I used Pranarom)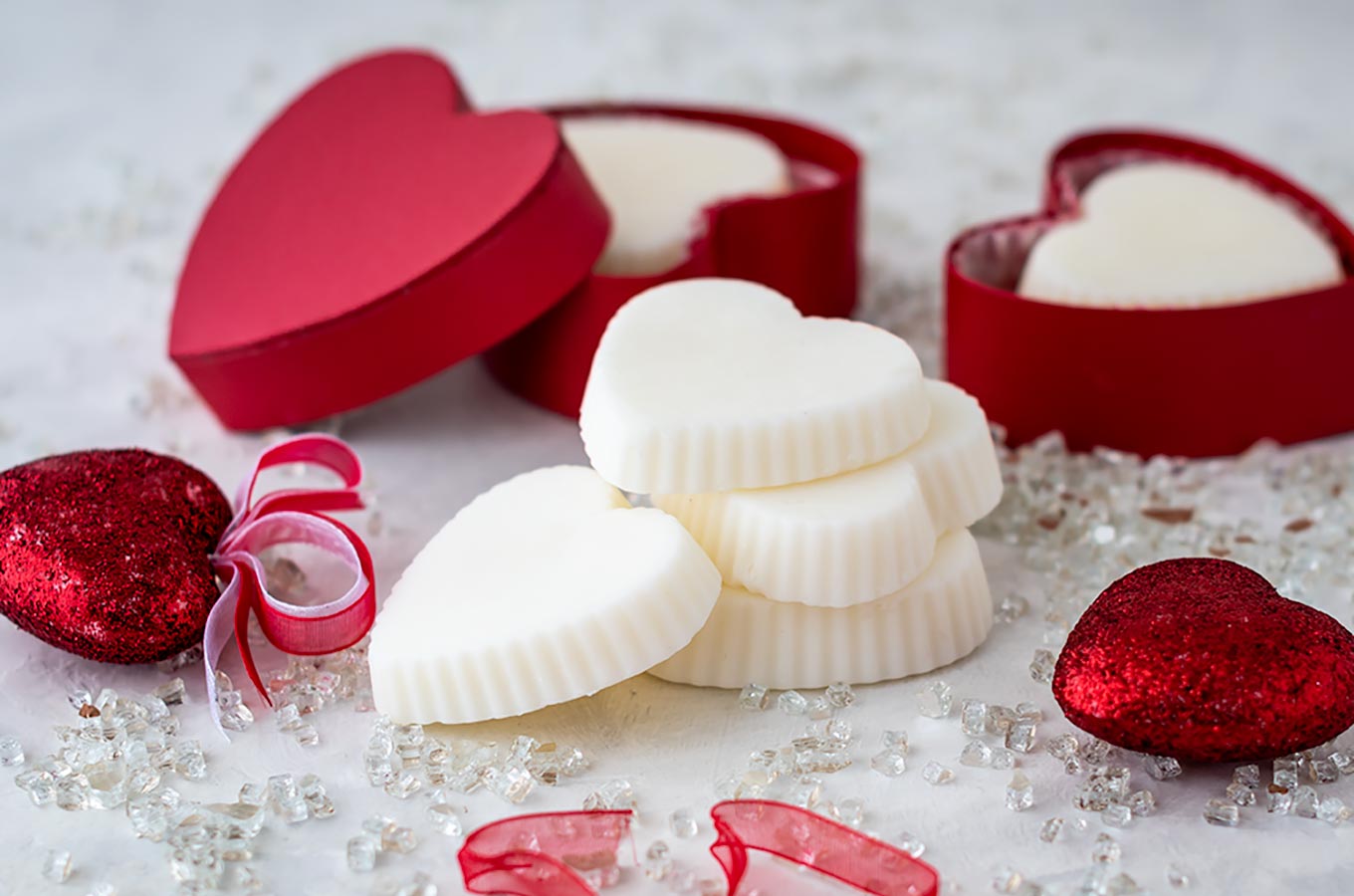 Pretty straight forward ingredients, with the exception of the fermented coconut oil. I don't know about you, but before I made these lotion bars, I had never heard of such a thing. Fermented coconut oil is said to be more readily absorbable into the skin. I also found that it has a distinctive aroma compared to regular coconut oil.
When I was testing the recipe, the regular coconut oil tended to over power the scent of the essential oils so I prefer fermented. Don't worry if you can't find it, you can always use regular coconut oil and the will be just as amazing.
For my essential oil blend, I chose spearmint, lavender, and orange, but feel free to experiment with your favorite oils. The combinations are unlimited. Essential oils are so amazing! Not only do they provide amazing aromas but there are so many incredible healing benefits using essential oils. They have become my new medicine cabinet. If your new to essential oils, make sure to check out this post Essential Oils 101.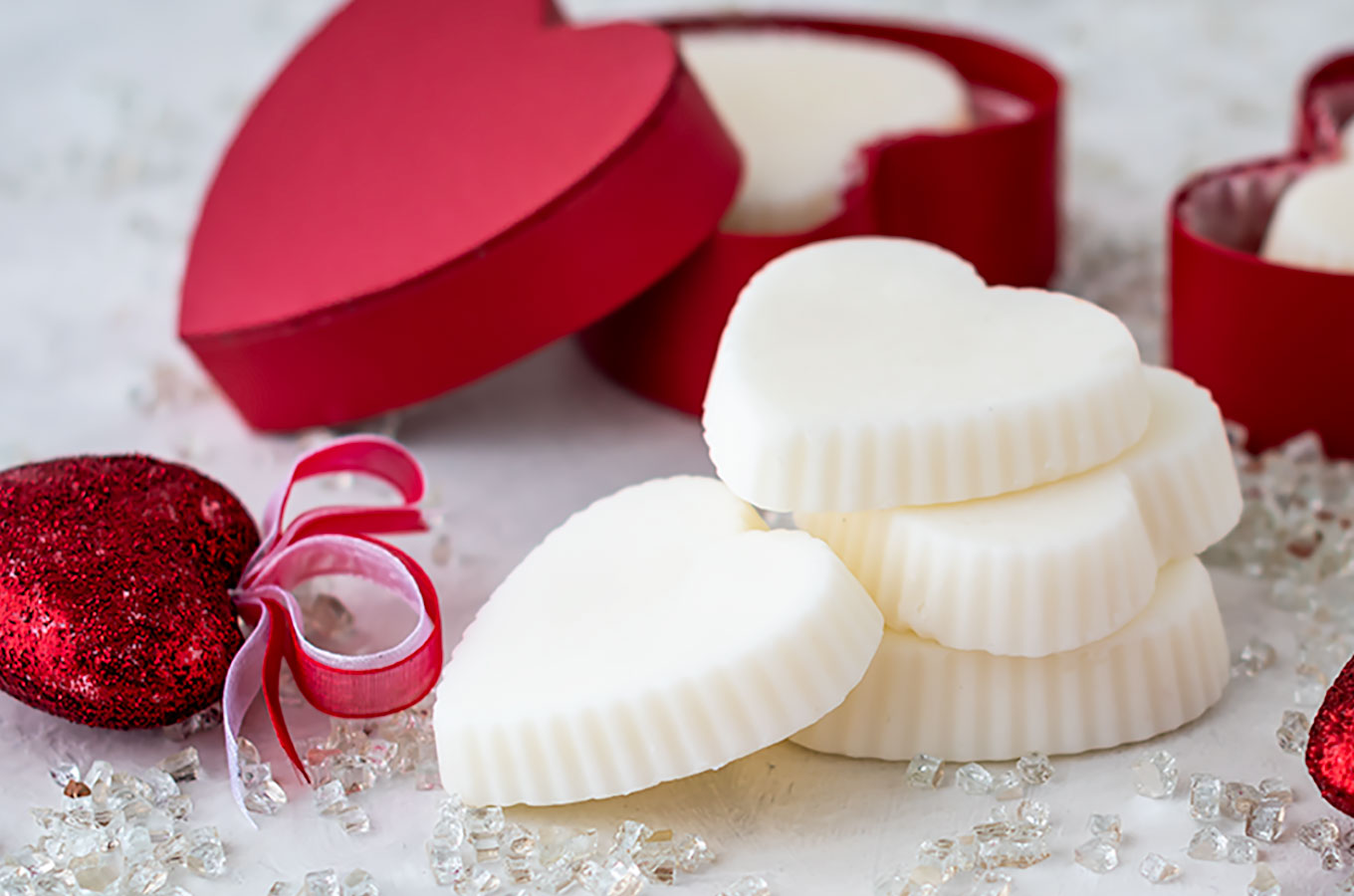 One of the keys to the luxuriousness of these bars is the addition of the shea butter while the beeswax helps to keep the bars in solid form. Shea butter is not only great for softening the skin, but it has anti-inflammatory and healing properties as well. You could also substitute cocoa butter for the shea for a yummy chocolatey scent.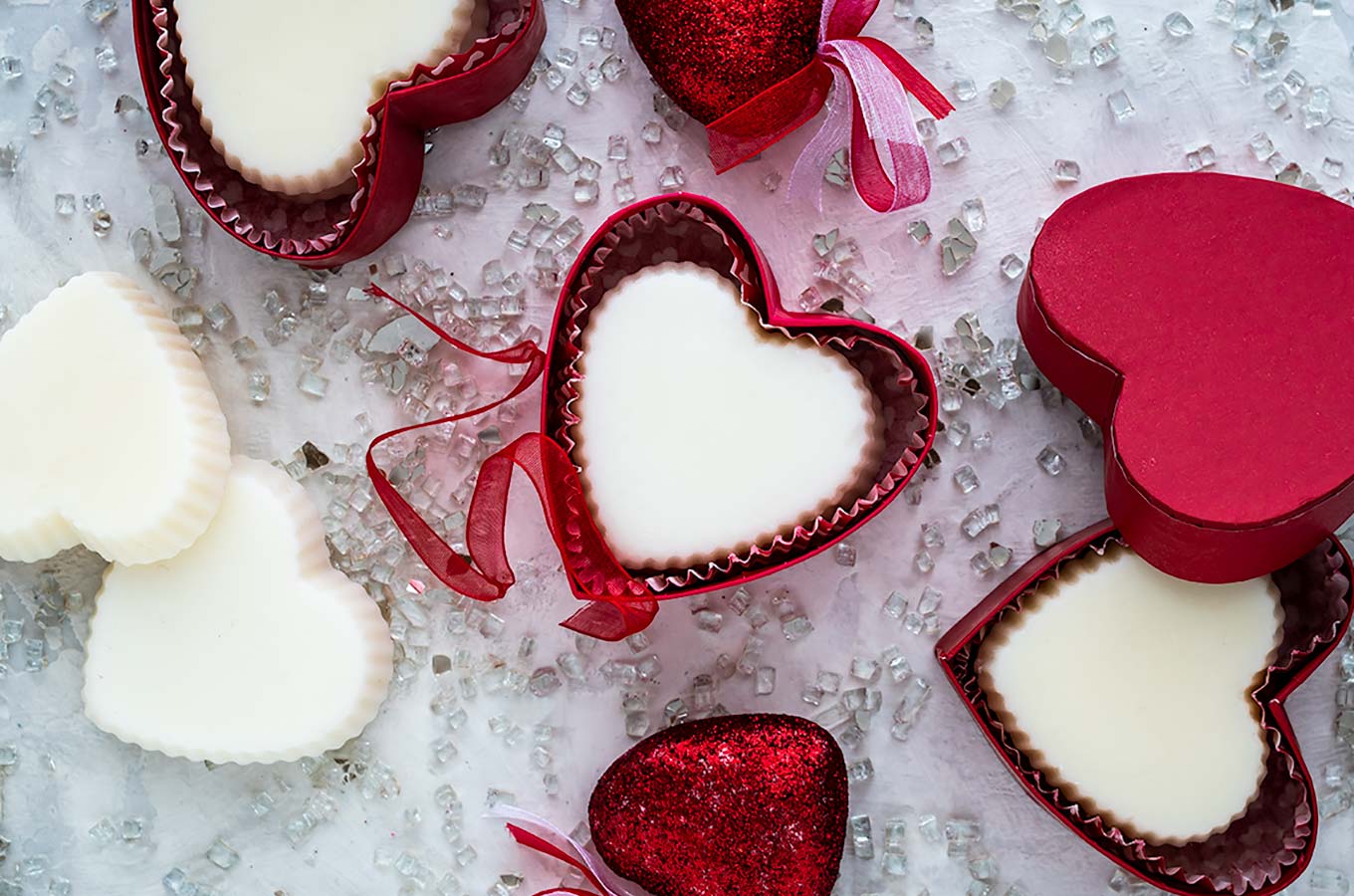 I found the perfect heart shaped boxes at Michaels and lined them with valentine patterned cupcake liners. Makes uch an awesome handmade gift. And heart felt too..okay I couldn't resist. I hope you enjoy making these. Drop me a line or make sure to tag #crazyinspiredlife on instagram to share your recipes and DIY projects.
Print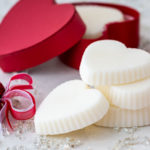 DIY Lotion Bars with Essential Oils
Author:

Prep Time:

15 minutes

Total Time:

15 minutes

Yield:

Approx. 9 heart shaped bars
---
Description
These DIY heart shaped lotion bars made with essential oils and shea butter are pure luxury. Perfect for Valentine's Day!
---
Ingredients
2/3 C. Beeswax
½ C. Shea Butter
10 Drops Spearmint Essential Oi
10 Drops Orange Essential Oil
10 Drops Lavender Essential Oil
---
Instructions
In a double boiler, melt shea butter and beeswax over medium low heat (or a large glass bowl sitting on top of a small pot of water).
When shea butter and beeswax are nearly melted, add coconut oil (which will melt very quickly).
Stir and remove from heat.
Add essential oils.
Pour melted lotion base into mold and let cool until completely solid. This will take several hours.
Remove lotion bars from molds and store in a cool, dry place.
To use: simply rub lotion bars in between your hands to activate. Your body heat will melt/soften the bars
---
Notes
You may also put the bars in the freezer or fridge to firm them up quickly. Make sure they set a bit first so they don't crack when you pick them up.