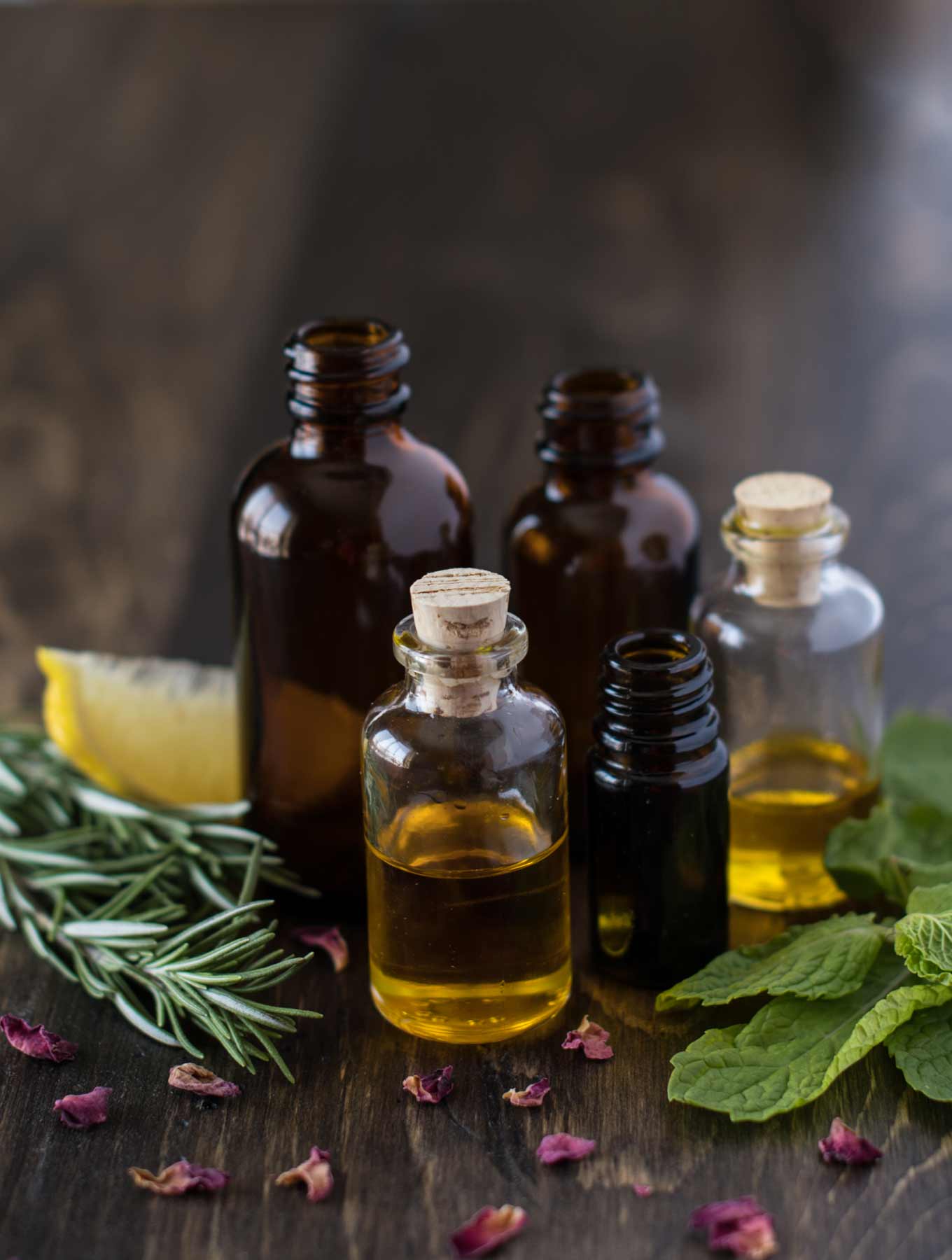 Let's talk about something I am extremely passionate about – essential oils. I imagine most of you have used, are curious about them, or at least heard about them by now. They're a pretty hot topic on the health scene, although they have been around a loooong time –even during the biblical days. Frankincense anyone?   My mother was way ahead of her time, because I remember her being into essential oils back in the 70's – she also had a Vita-Mix and a pressure cooker – a trendsetter and I didn't even know it. Go Mom!!So while I knew a little bit about essential oils, it wasn't until I started teaching cooking classes at my local health food store that I really started to learn the real deal about these precious little bottles of amazingness. Essential oils can be used to:
Flavor food
Make your own cleaning products
Scent your room by diffusing them
Make your own skin care products
Improve health & wellness
Just sayin', they can do everything! In fact, my husband's become concerned lately, because my answer for 90% of life's problems is "Wait"! I have an oil for that! Essential oils are a fantastic addition to a healthy lifestyle, but there are some really important basics you should know if you're going to join me in my little obsession. So let's get serious for a minute.
For starters, all essential oils are not created equal. Not even sorta equal. To the point where some of them can be down right dangerous to your health if not used properly. My point is not to scare you, but to share with you what I have learned over the years about proper use and making sure you're getting what you pay for. I will not be bashing any specific names or brands of oils, and this post is by no way sponsored by any company. This is just me sharing my truth with you. My hope is that after you read this article, you will be inspired to do some reading on the subject and make sure that if you are using essential oils that you're using ones that are safe.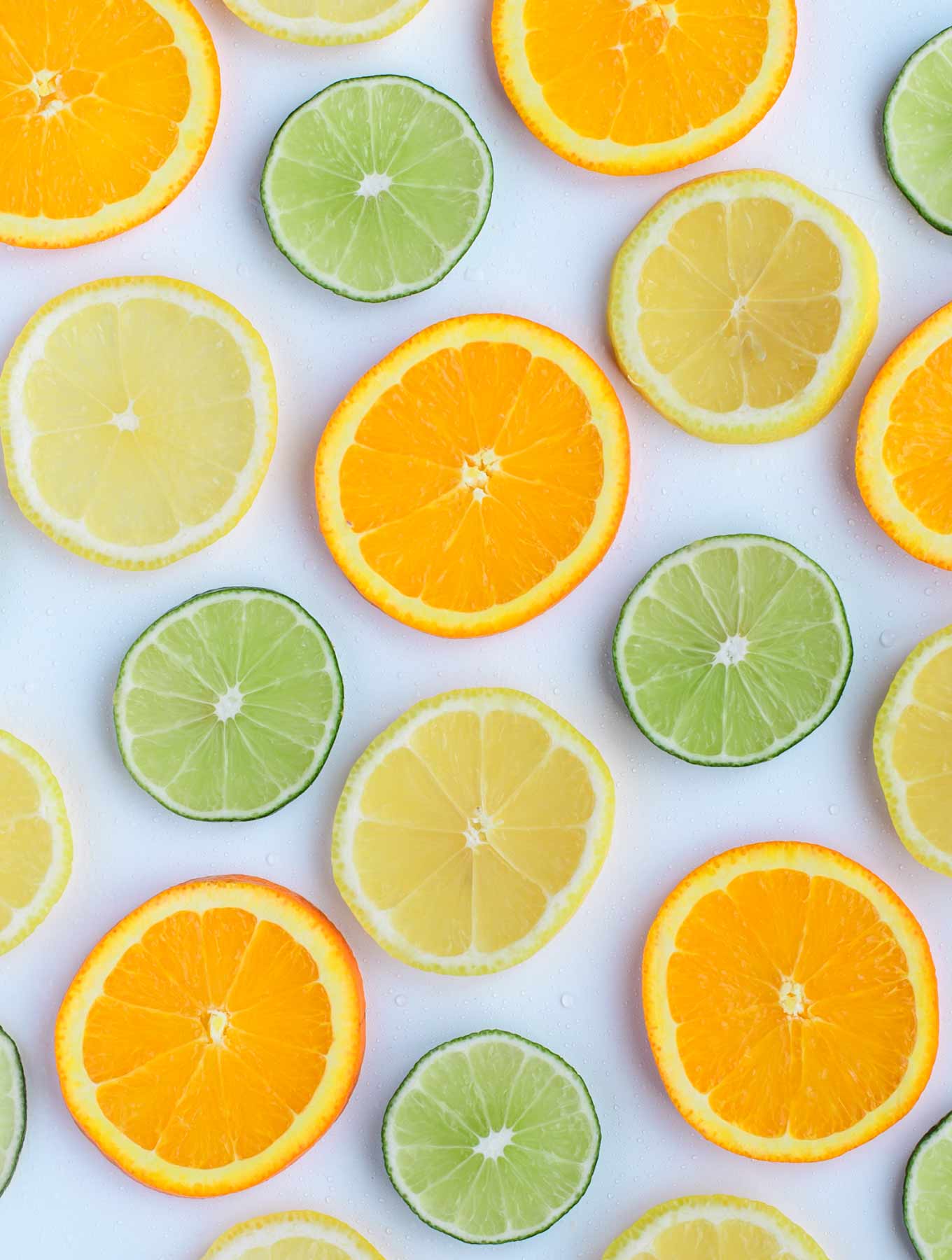 So, for those of you who are not familiar with essential oils, let's do a little 101. They're naturally occurring compounds found in flowers, barks, seeds, and other parts of a plant. The oils are extracted from the plant matter through a process called distillation in which they separate the oils from the plant using steam or water. After distillation, a highly concentrated oil remains, which are the "essential oils". While aromatic, they also have some highly complex properties. With almost all oils, the aroma is what attracts you first – think of the smell of fresh zested lemon wafting through the air – but it's the healing properties of the plant itself that you should mostly be considering. You see the oils are part of the plants immune system. They help to ward off predators and disease for the plant and play a role in the pollination process. Nature is pretty fricking amazing if you ask me.
Now think about what I just told you, we are extracting the most concentrated essence of the plant. Here is where we get serious and where I told you that not all essential oils are the same. If you buy an essential oil that was extracted from plants that have been sprayed with toxic pesticides, what do you think you'll get? A highly toxic concentrated essential oil. I don't know about you but I'm trying to avoid these nasty chemicals. Period. Full stop. So if we inhale these inferior oils from our cute little diffusers or put them on our skin, we can actually be causing more harm to our bodies than good.
Your next question is probably, how do we buy essential oils that are safe? First, I recommend that you do your research on the companies that you are buying from. Many companies label their products with technical terms like "therapeutic grade" or "pharmaceutical grade". I hate to be the bearer of bad news, but these claims are not regulated in our country, or any other country. Most of these claims are trademarked by the manufacturers themselves and say nothing about the purity or safety of the product. They're just marketing. You can have a 100% therapeutic grade essential oil and it can be loaded with chemicals, the toxic stuff. This is serious stuff people. So, what can you do? My recommendation is to buy oils that are organic, or even better, organic and Eco-Cert certified. Hands down! Eco-cert is a super strict set of standards that starts where organic leaves off. Read up on it, you'll be impressed.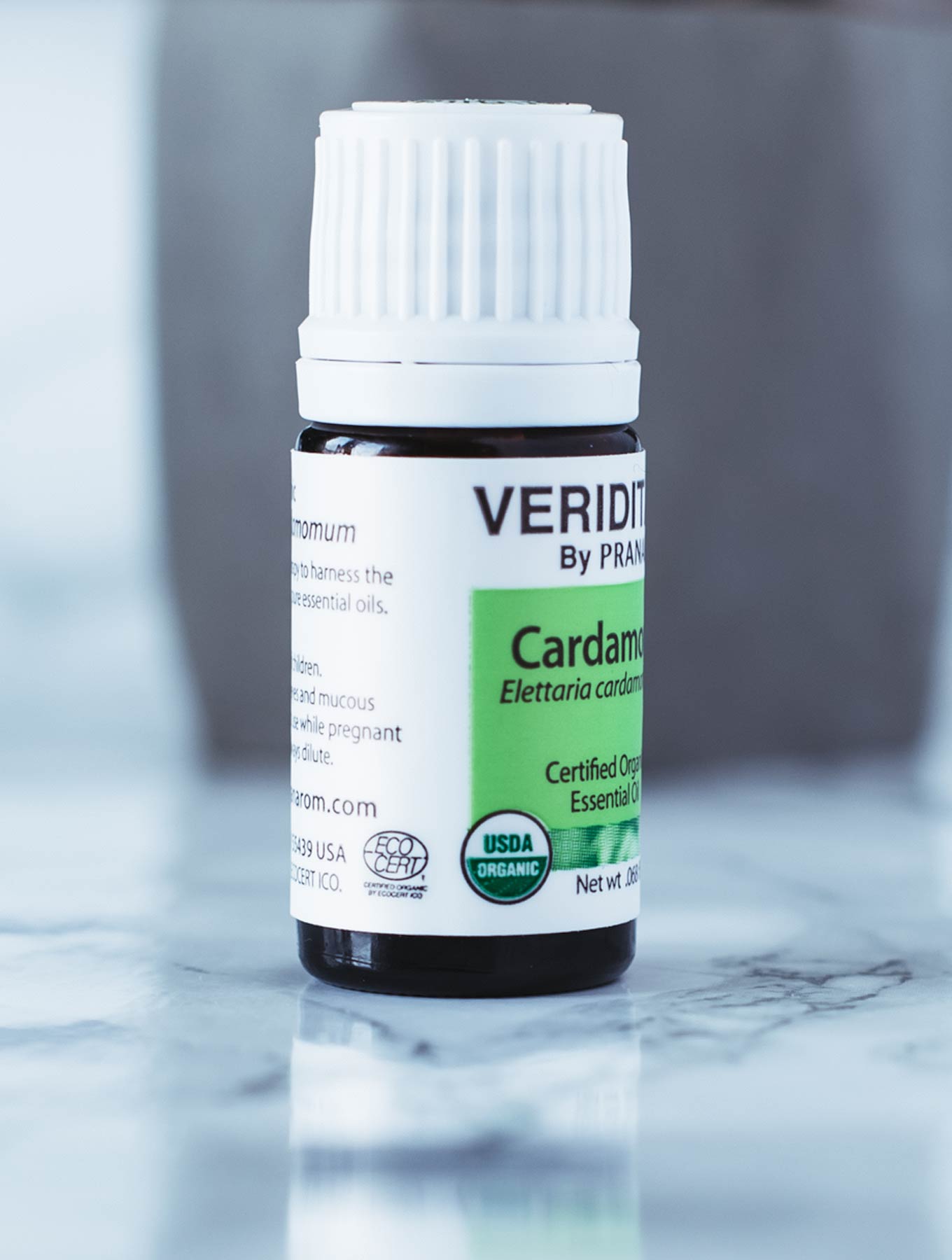 Now that you know which types of oils to avoid, and what to look for, let's get into the fun stuff and talk about some of my fave most cherished oils. For cooking, I absolutely love anything in the citrus family for making yummy dressings. They add a beautiful brightness when paired with a little zest. When it comes to baking, I love cardamom. Well, I love cardamom with just about everything. It pairs really well with rose, coffee, black pepper, and orange. When it comes to using essential oils in cooking, a little goes a long way so always start with just a drop and taste as you go. I also want to mention that is very important to make sure that the oils that you are using are safe for ingestion.
When it comes to the beauty side of things, I love the more feminine oils like lavender, and rose geranium to name a few. I also love making lip balms with peppermint, vanilla, and coffee. It smells just like a peppermint latte..Yum! There are also great hand soaps, bath salts and scrubs you can make using these versatile oils. We haven't even gotten into all of the amazing health and wellness benefits and uses for essential oils. I will not go into the medicinal uses for them in this post and will leave that for health practitioners, but all I can say is they are my new pharmacy.
In the coming weeks I will be sharing some fantastic recipes using essential oils. Here is just a little teaser of things to come. Think Mojito Bath Salts, Black Pepper Vanilla Bean Ice Cream, Whipped Lavender Honey Butter, and Cardamom Pancakes just to name a few. OMG…I could go on forever. Drop me a line and let me know what you all want to see first, because I have so many I just can't decide. I am beyond excited to share all of these great recipes with you. Stay tuned!
Pin for Later!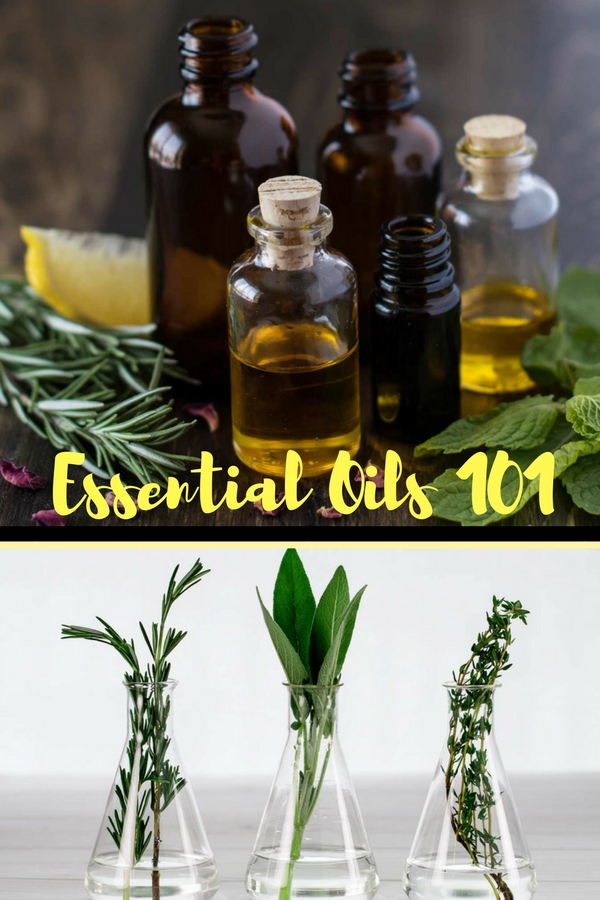 SaveSave
SaveSave
SaveSave
SaveSave
SaveSave
SaveSave
SaveSave