Elevate your eggnog game this holiday season with this Cardamom Eggnog With Smoked Salt!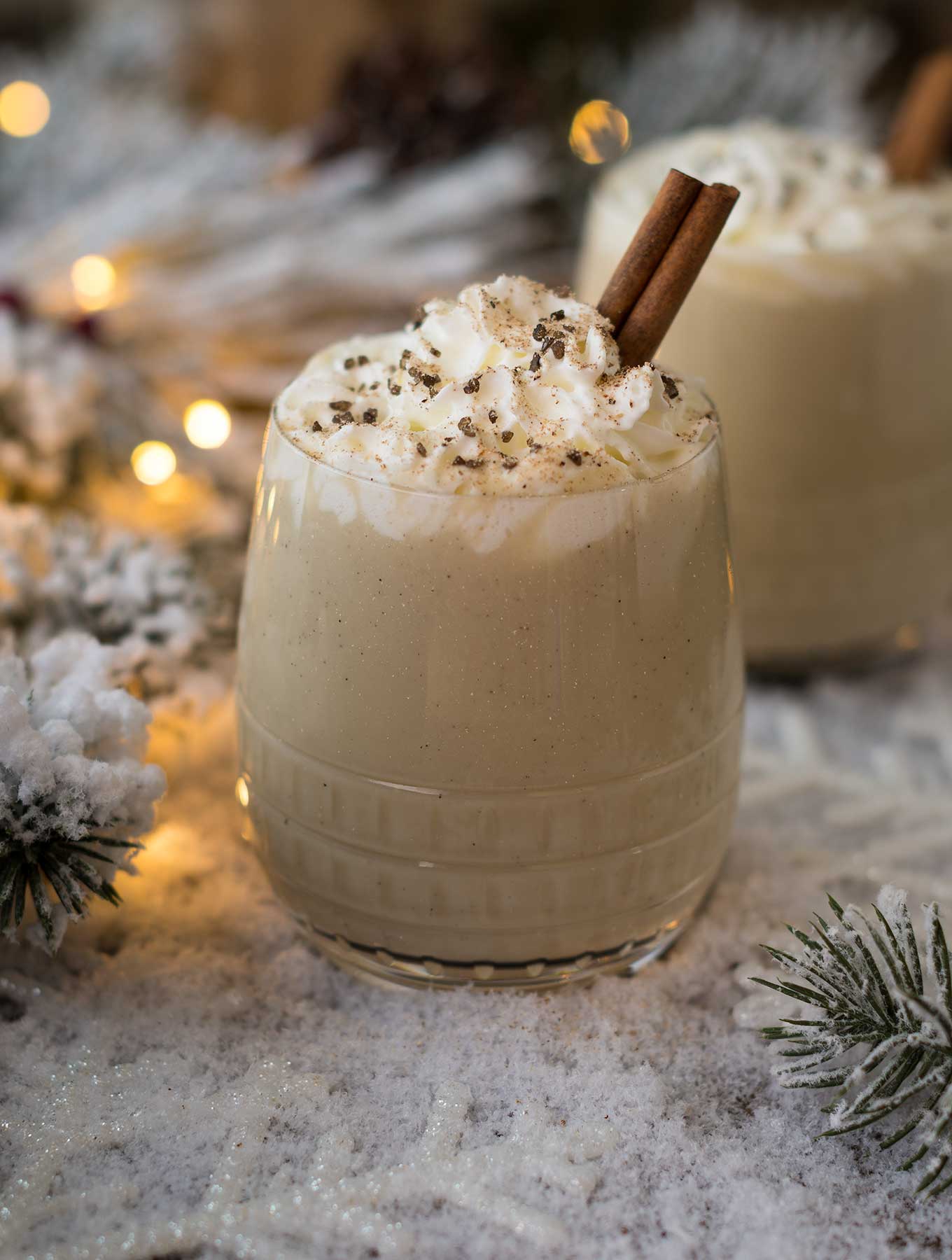 Wow! The holidays are upon us. How did that happen so fast? It's December 12th, and I don't even have a tree up and I'm hosting Christmas Eve…Send help fast!!
Life has been extremely busy around here at Crazy Inspired Life. In addition to my day job of consulting for a natural food store, teaching cooking classes, and running this blog we landed an incredible brand partnership which involves developing recipes and lots of photography. It has been an incredibly rewarding experience with an incredible amount of work and lots of learning along the way. My eyes have been held open with toothpicks for the last month or so and my house looks more like a photography studio than a place where people live. The dream of having a dedicated studio is more real now than ever.
And now, why you are here…the eggnog.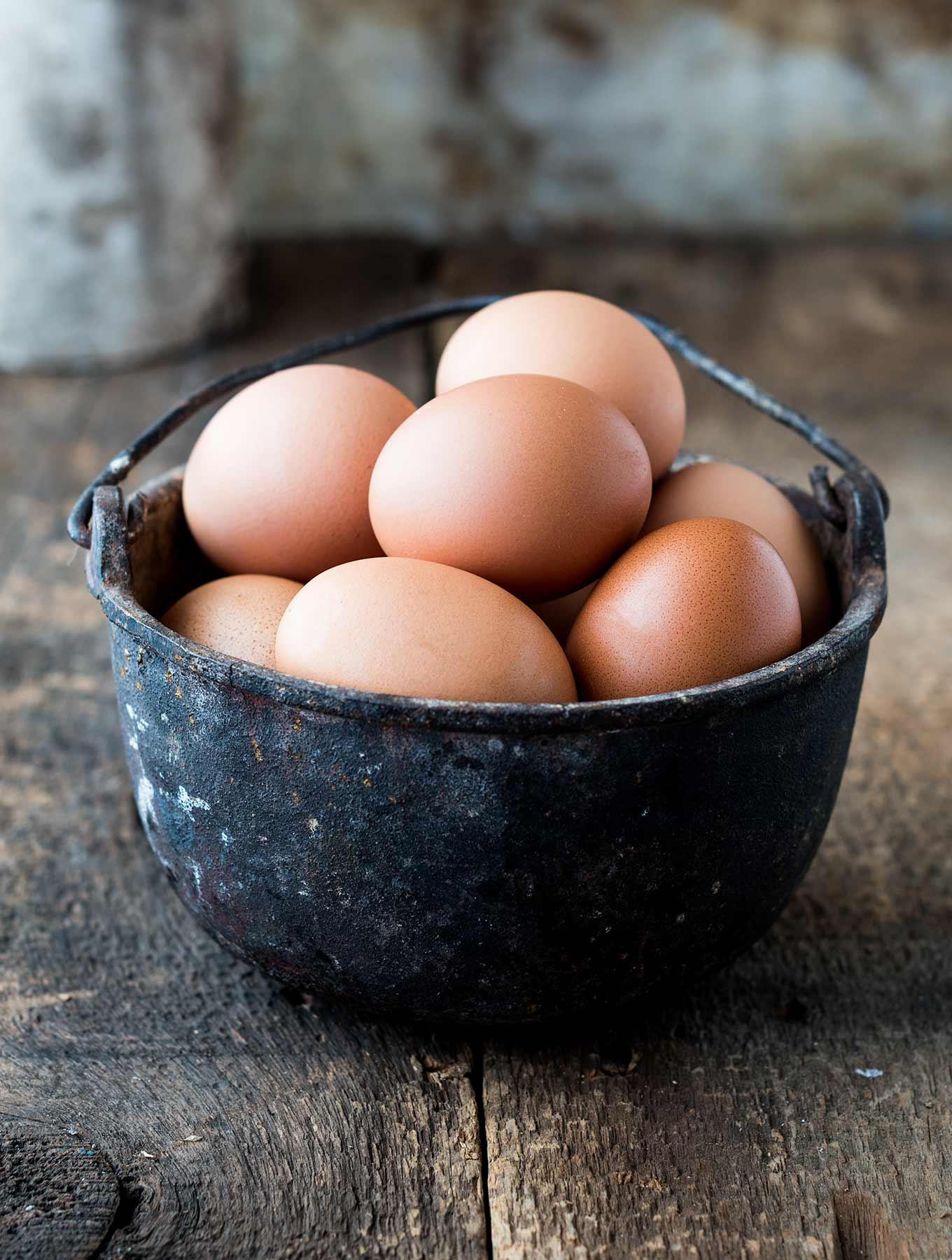 To be honest, I've never really been a fan of eggnog, but there was something about this creamy quintessential holiday beverage that intrigued me. I wanted to create a unique spin on the traditional version and give it a "Carla makeover".
First off, I added cardamom, one of my fave spices. For those of you that have been following my blog, you know I LOVE cardamom and use it quite often. It's a strong spice, so if you're new to it, go lightly. Secondly, I made it dairy free by substituting almond milk and I gotta say, it's Soooo Good!!
You could easily use any milk here and I think it would be delicious but don't leave out the cardamom and smoked salt. These are the two key ingredients that make this recipe amazing and unique.
One thing you will see in the ingredient list is vanilla bean. I was lucky enough to have one in my pantry, because as of now, there is a world wide shortage on vanilla bean. If you see it in your local store, grab it up. It may be pretty expensive but it's so worth it. If you have never worked with vanilla bean, check out this post Vanilla Bean Maple Butter. Don't worry if you can't find any or just don't want to pay the hefty price, you can substitute some good old fashion vanilla extract.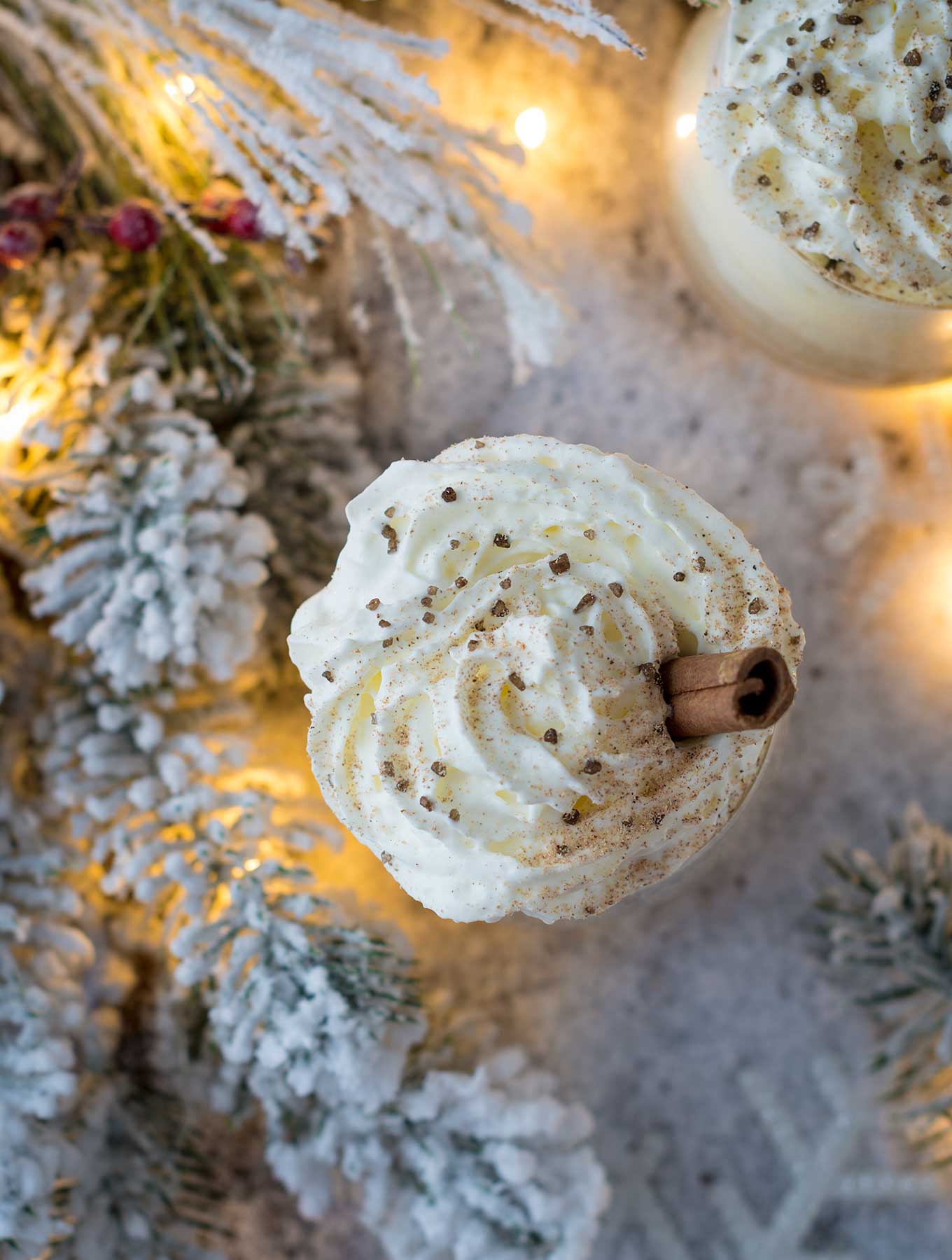 I hope you enjoy this yummy recipe as much as I do.
If you make this delicious eggnog or any of the recipes on the blog, I would love to hear what you think. Drop me a line in the comments below and make sure to come visit me on Instagram, Facebook and Pinterest.
Print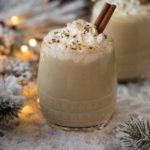 Cardamom Eggnog With Smoked Salt (Dairy Free)
Author:

Prep Time:

10

Cook Time:

10

Total Time:

20 minutes
---
Description
Take your eggnog to a whole new level with the addition of cardamom and a dusting of smoked salt. It's dairy free too!
---
Ingredients
1

Vanilla Bean (seeds only) or 1 t. of Vanilla Extract

¼

t. Ground Cardamom

3

C.  Almond Milk

2

T. Coconut Cream

2

Eggs

1

t. Cornstarch

6

T. Organic Sugar
Nutmeg (for garnish)
Smoked Salt (for garnish)
---
Instructions
Heat milk in saucepan over medium heat.
Scrape seeds out of vanilla bean pod and add to milk.
Add cardamom and bring to a simmer.
In a large bowl add eggs, sugar and cornstarch. Whisk until smooth.
When milk begins to simmer, remove from heat and slowly drizzle into bowl while whisking continuously.
Add mixture back to saucepan and return to stove.
Stir continuously until mixture is thicker( about 6-9 minutes)
Remove from heat.
Add to glass or mug and top with optional whipped cream and sprinkle with a mixture of sea salt and nutmeg.