Easy Instant Pot Chicken Ramen, because sometimes we just need something quick, warm, and delicious on a busy cold night!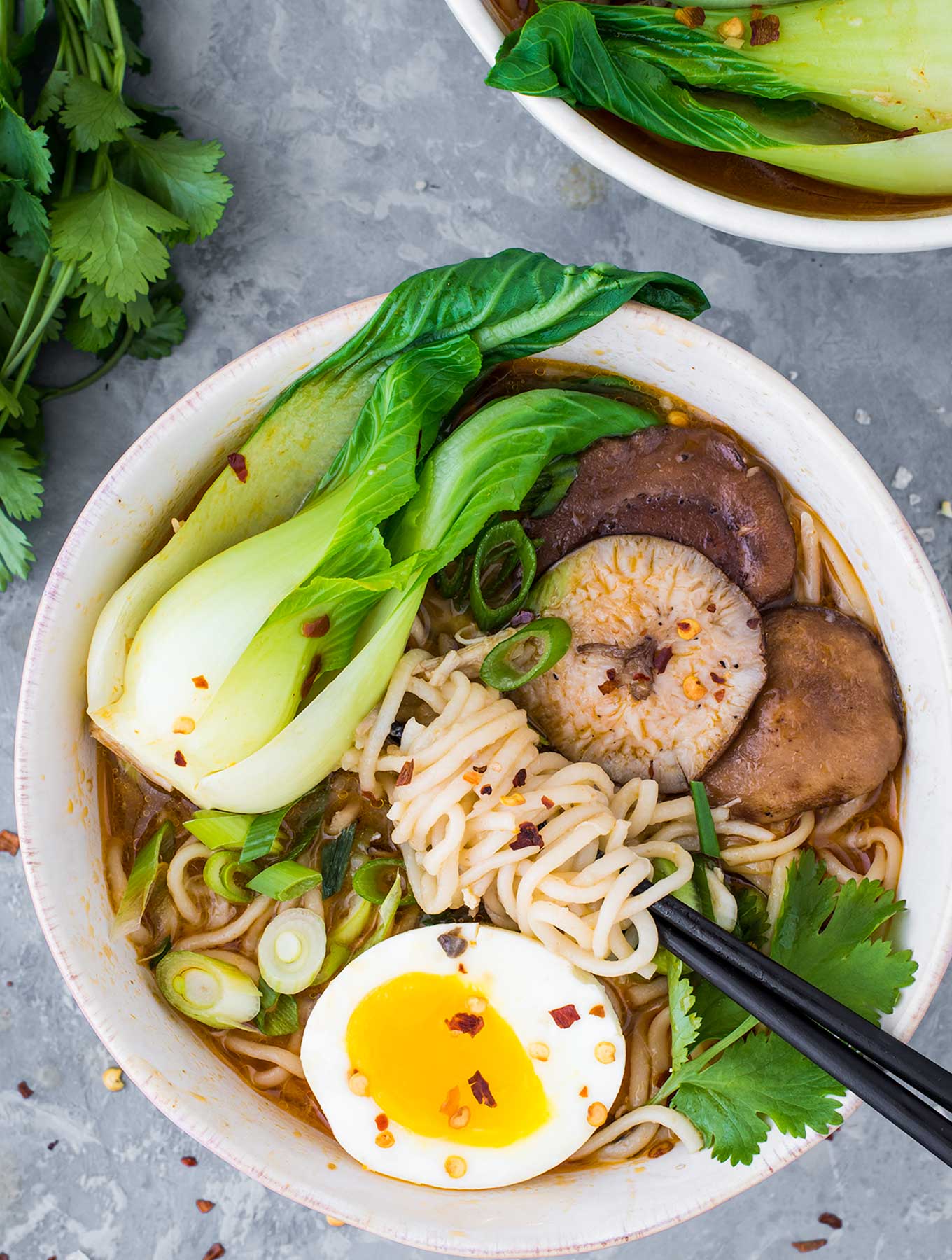 So, everyones hungry, its freezing outside and you need to get dinner on the table in minutes. Sound familiar? So true in my house all the time. People think because I develop recipes, teach cooking classes, blog and photograph food that I have dinner covered every night. Couldn't be further from the truth. You see, I'm probably just like you in more ways than you realize.
Or wait, maybe you are better at meal planning than I am. I wouldn't be surprised. Most nights I don't know what I'm making for dinner until around 5:00. No joke! It's nights like this, that this Instant Pot Chicken Ramen comes in for the win, saving you from complete and utter meal making failure. It's not only 8 minutes of cook time, but dare I say, it's delicious too. Remember peeps, I'm here to make you a culinary rock star and don't you forget it!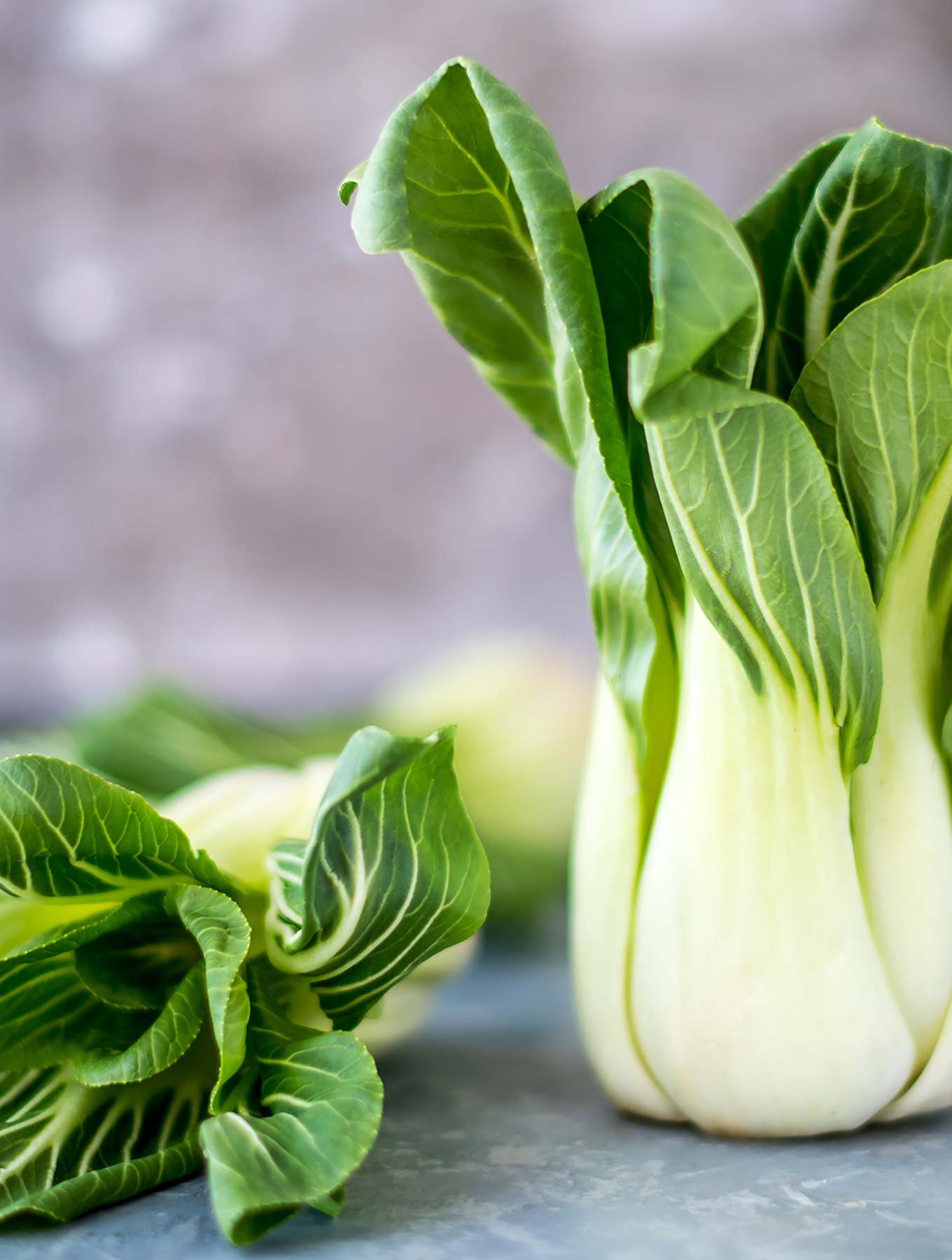 There are so many reasons to fall in love with this ramen. Let's break it down:
It cooks in 8 minutes…well yassss!
Loaded with veggies…your body will love you!
Minimal clean up…all made in one nifty pot!
It tastes amazing..most important!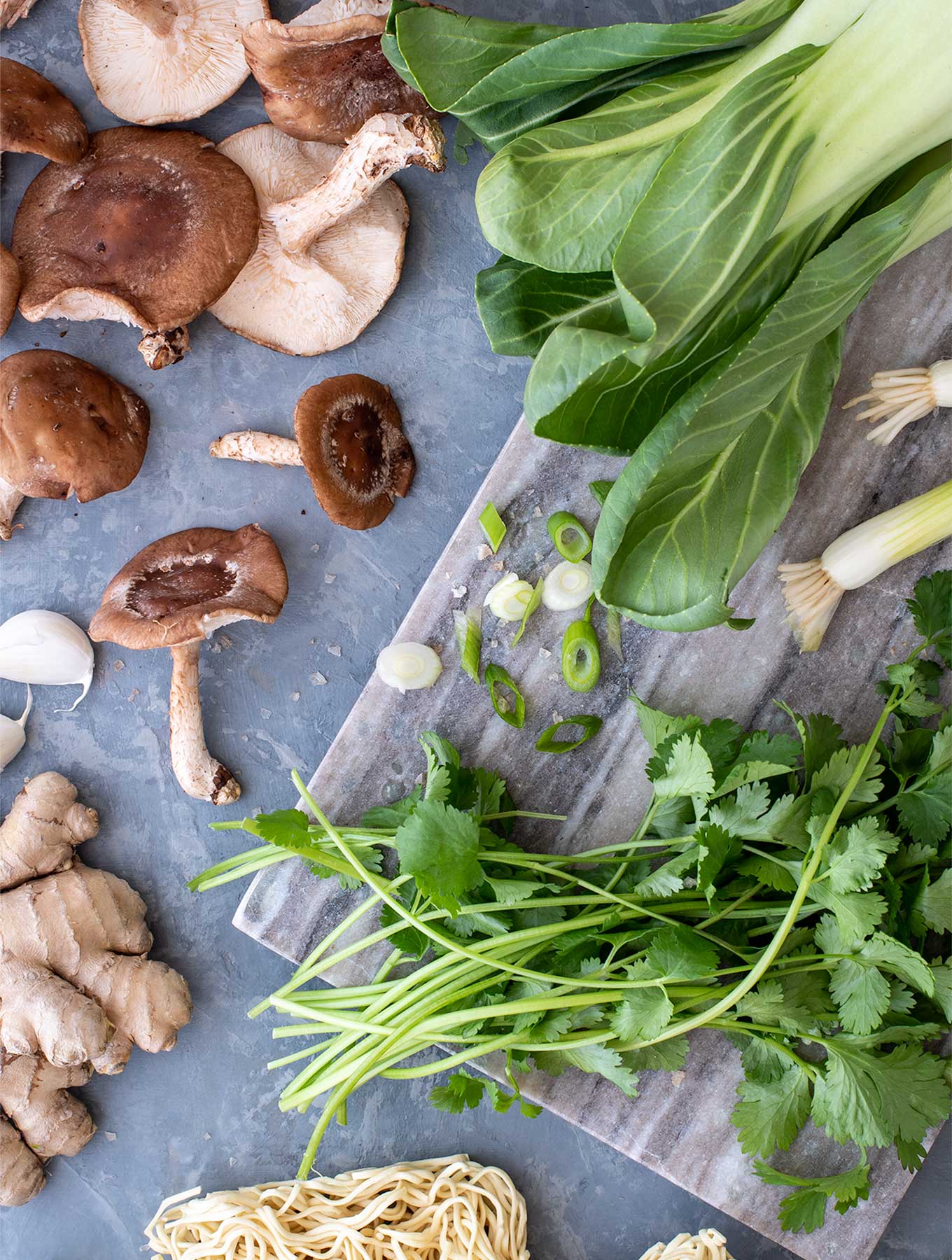 One of the great things about this recipe is the ability to flex on so many of the ingredients. Don't like bok choy, use spinach. You love carrots, add them too. You're gluten free, then use rice noodles or gluten free ramen. Again, like most of my recipes, I want to give you a foundation that you can build on or make your own. Don't feel locked into the recipe as is. This should not be stressful. I want this to be fun, so feel free to experiment a bit!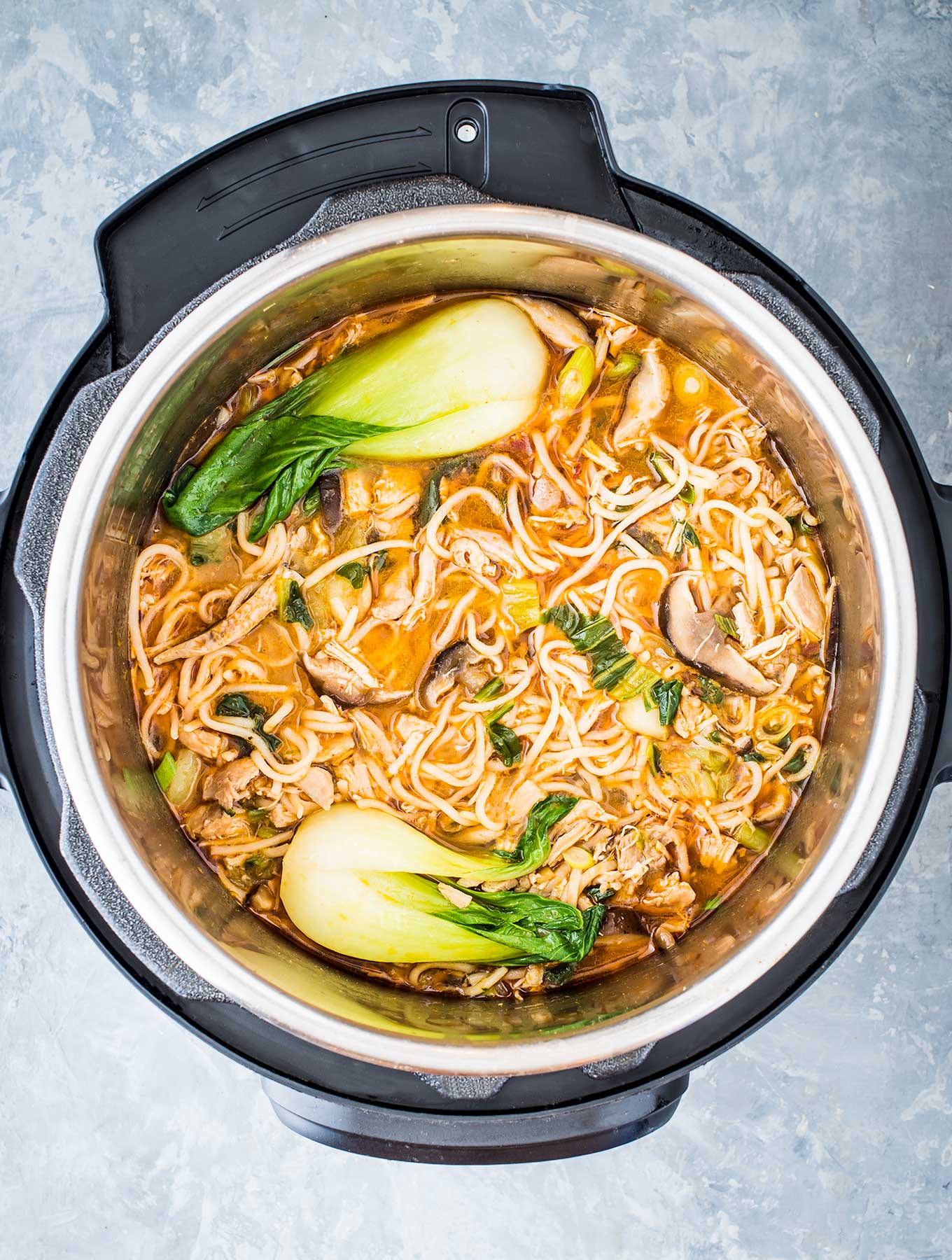 There are literally SO many ways to make ramen. Some more traditional than others. I mean, I wouldn't call making ramen in an instant pot traditional in any way but it seriously saves time. A lot of time. I have tried to maintain some of the traditional ingredients but really focused on time saving with this recipe. A traditional broth alone can literally take hours to make but the flavor in this ramen is still amazing with this quick 30 minute version.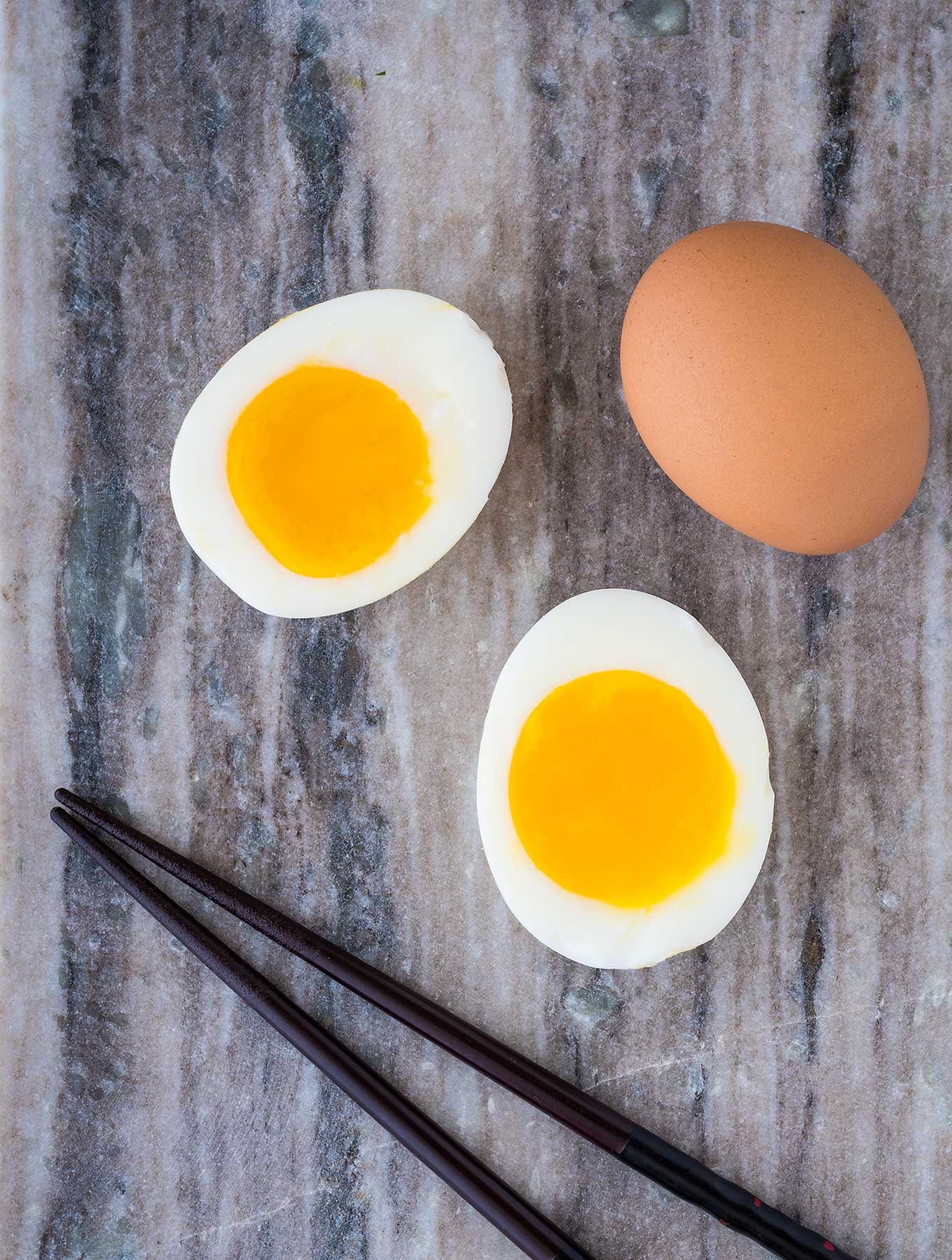 One of my other favorite parts of this dish is the egg. Typically a ramen egg is a soft boiled egg that has been marinated in soy sauce, mirin, sugar and sake. They are marinated until they turn a slight brownish color. You could always take the extra time to marinate your eggs or in my case, just boil them for about 6-7 minutes and then plunge into ice water. Still good, less time and delicious.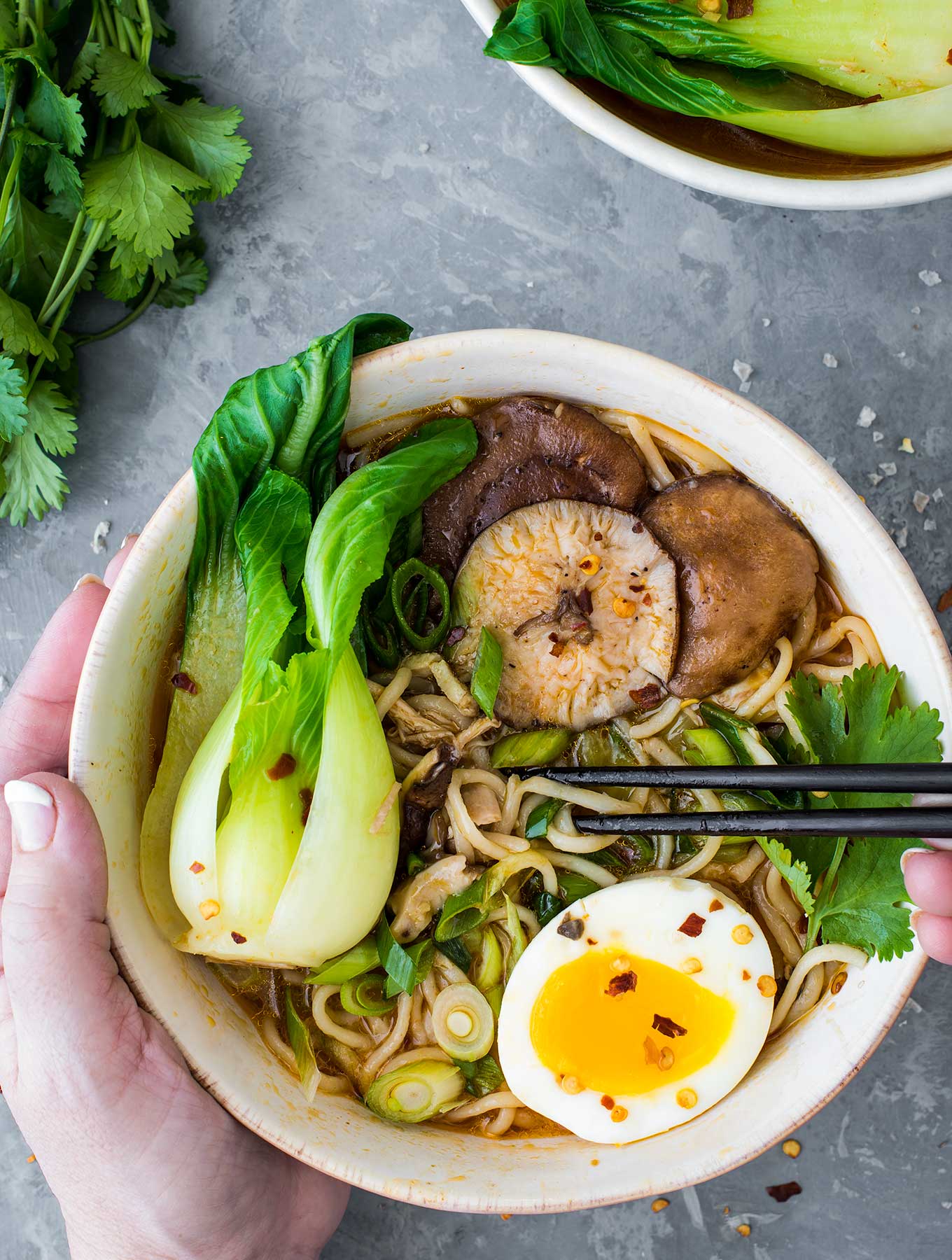 Now, all you need is a bowl and a pair of chop sticks. You got this in the bag!
Print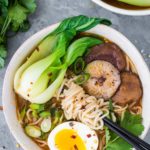 Easy Instant Pot Chicken Ramen
Author:

Prep Time:

10 minutes

Cook Time:

25 minutes

Total Time:

35 minutes
---
Description
Lots of healthy ingredients in this easy Instant Pot chicken ramen. Perfect for a busy weeknight or a cold day.
---
Ingredients
1

pkg. of boneless skinless chicken thighs

2

Scallions (sliced)

2

Cloves of garlic (minced)

2

t. Ginger (minced)

2

t. Red curry paste

1

pkg. of Shitake mushrooms (sliced)

1

Bunch of bok choy (chopped)

1

32 oz. Chicken broth

1

T. Coconut oil

2

t. Fish sauce
 1 T. Soy Sauce

1

t. Toasted sesame oil

1

–

2

squares of ramen noodles
---
Instructions
Add coconut oil to instant pot.
Set to saute mode and let oil heat up. Add garlic and ginger and saute for 2-3 minutes.
Add chicken and brown slightly on both sides.
Add remaining ingredients except noodles and bok choy.
Hit cancel button and then manual button. Set time for 8 minutes.
Do a quick release.
Hit the cancel button and remove chicken. Shred chicken with two forks and return to the pot.
Set the instant pot on sauce mode.
Add noodles and cook for 5 minutes.
Add bok choy and cook for another 5 minutes or until tender.
Top with scallions, chopped cilantro and a ramen egg.