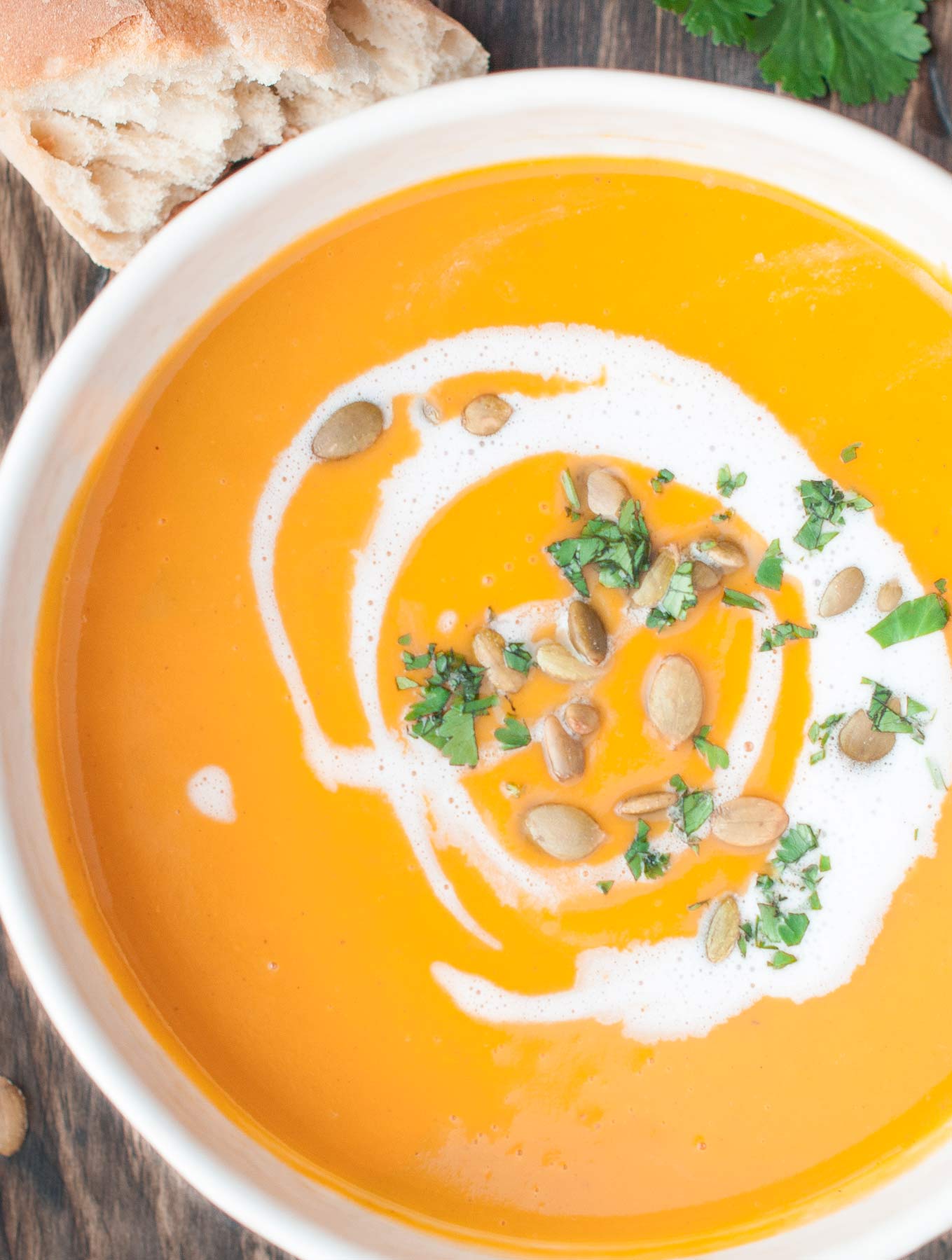 Anyone for a warm bowl of Curry Sweet Potato & Squash Soup?
As I write this, it's currently -8 degrees outside, with a "feels like -24". Brrrr!!! Gotta love Minnesota winters… NOT! On days like this, nothing satisfies more than a delicious dish to warm the bones. And nothing does this better than a yummy soup, right? There's something about a warming bowl of goodness, with rich aromas rising in the steam, to feed all of your senses on a cold day that makes everything right. I've got your ticket with this pretty special dish. Why? Because it's:
Healthy
Easy to Make
Vegan
Gluten Free
Dairy Free
Contains Anti-Inflammatory ingredients
On top of this, and more importantly, it's creamy, velvety and super DELICIOUS!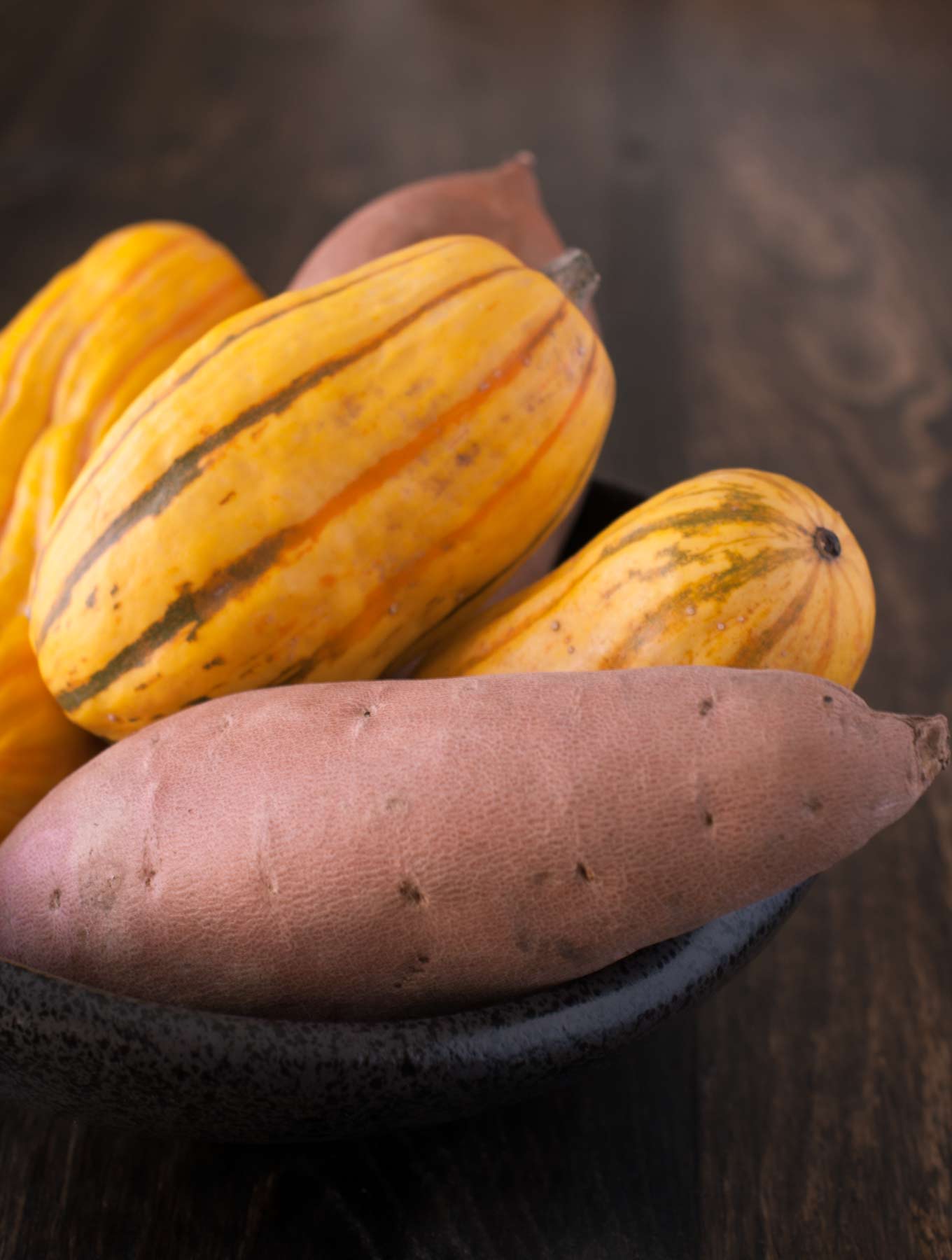 Even if you are not a fan of curry, I say give this soup a try. The flavor is very subtle and sure to win you over to the "I love curry" club in no time. Keep in mind, all curry is not created equal. Some are hot, some are sweet, and most are always very aromatic and complex. It's actually a combination of many different spices, often containing five to more than ten in a blend -including turmeric, ginger, fenugreek, coriander, cumin, and black pepper, just to name a few. Each unique blend can also vary from culture to culture as well. What I love about it, are all of the great healthy spices, especially the turmeric and ginger, that are great for immunity and inflammation.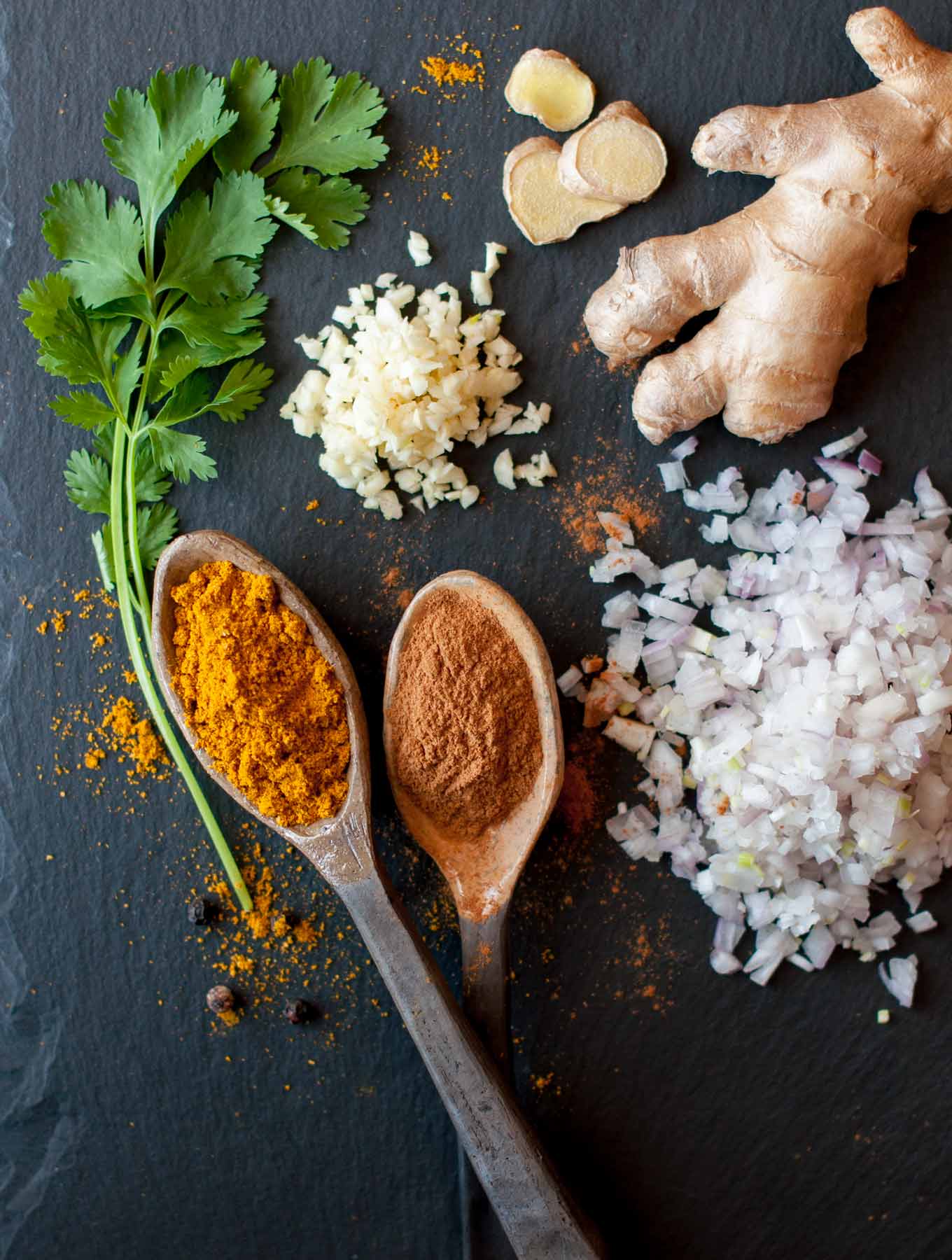 TBH, I used to think I hated curry because my only idea of it was food that was spicy-hot and very pungent. You see, I don't like spicy-hot food at all and sweet curry doesn't really have any heat, just an amazing flavor profile. It wasn't until I discovered the milder, very aromatic version, that my mind opened up and I became an instant fan. Truth be told, I actually became wildly addicted, and it began what my husband called Carla's curry phase. I paired curry with almost anything I could think of. Some of my more unique explorations were curry ice cream, curry chocolate truffles, curry chicken salad and the list goes on and on. (Don't worry, I'll be sharing these in the future!)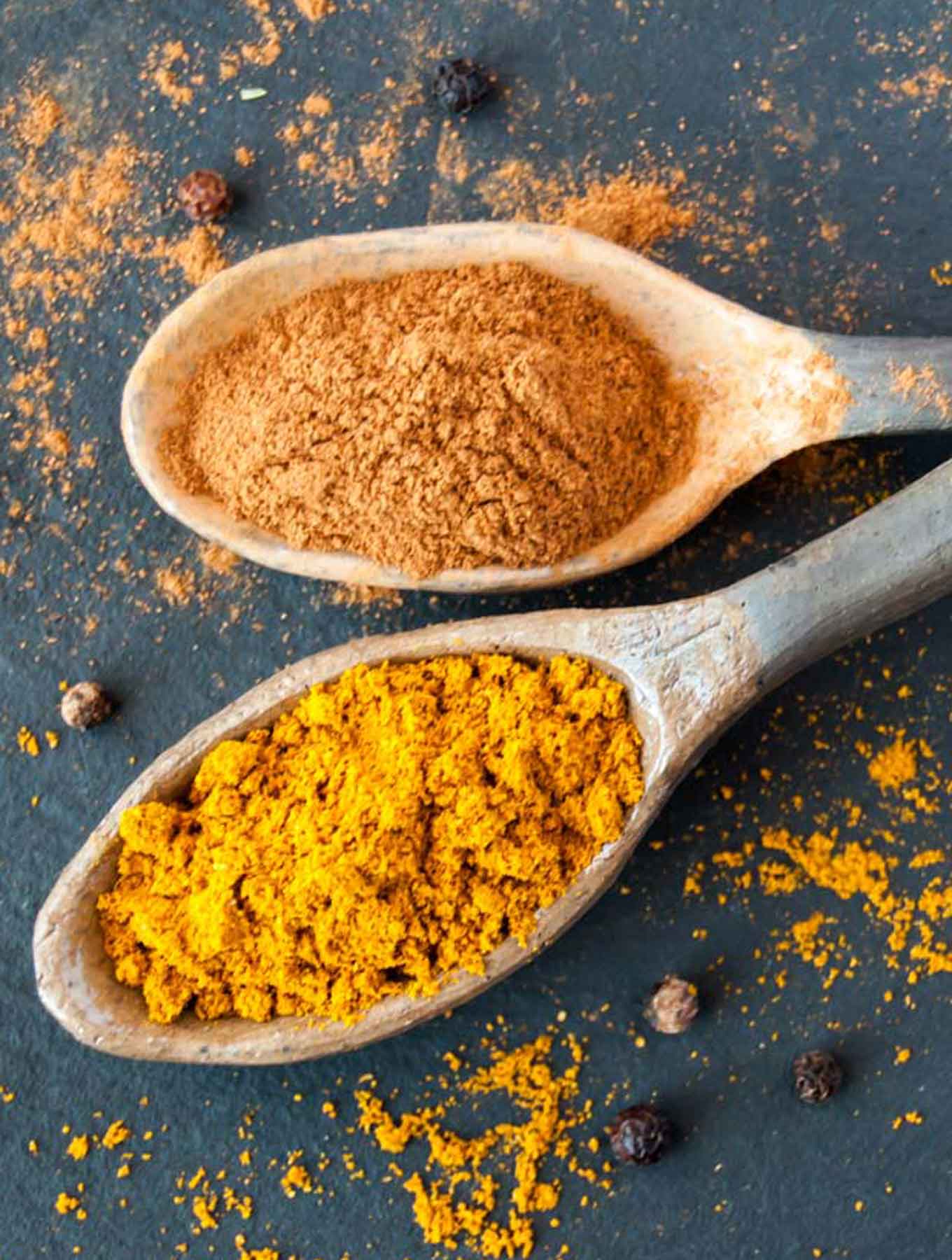 For this soup, I added some extra cinnamon to the mix to give it a bit more sweetness. I just love the way the curry pairs up with the sweet potato and winter squash to add a complex richness not achieved on their own. When everything gets blended together you get the most beautiful golden soup. It's so creamy people will you think added a gallon of cream to it, but really, I swear, it's totally dairy free!
For those of you who didn't get an Instant Pot for Christmas, my apologies. I know you have probably heard all the rage by now of this amazing appliance. I must say, I wasn't buying the hype myself, that was until I got one. OMG! I love, love, love my Instant Pot and it's now indespensible in my kitchen. The one draw back I find is that I like to create recipes intiutively, adding a little bit of this and a little bit of that along the way while constantly tasting and adjusting the flavors. You can't really do that in the Instant Pot because once you put the lid on and seal this amazing time saving vessel, you're kinda done. You can always add seasoning at the end, but you can't really coax out the flavors along the way. In my humble opinion, if you have a recipe down pat, there isn't a better way to go.
The beauty of it for me is the time saving element and the minimal clean up. I especially love it for soups, because literally doing everything in one pot in less than ten minutes, is pretty frickin' cool. Have no fear if you don't own one, this recipe was originally developed on the stovetop and converted to an Instant Pot recipe, making it very flexible.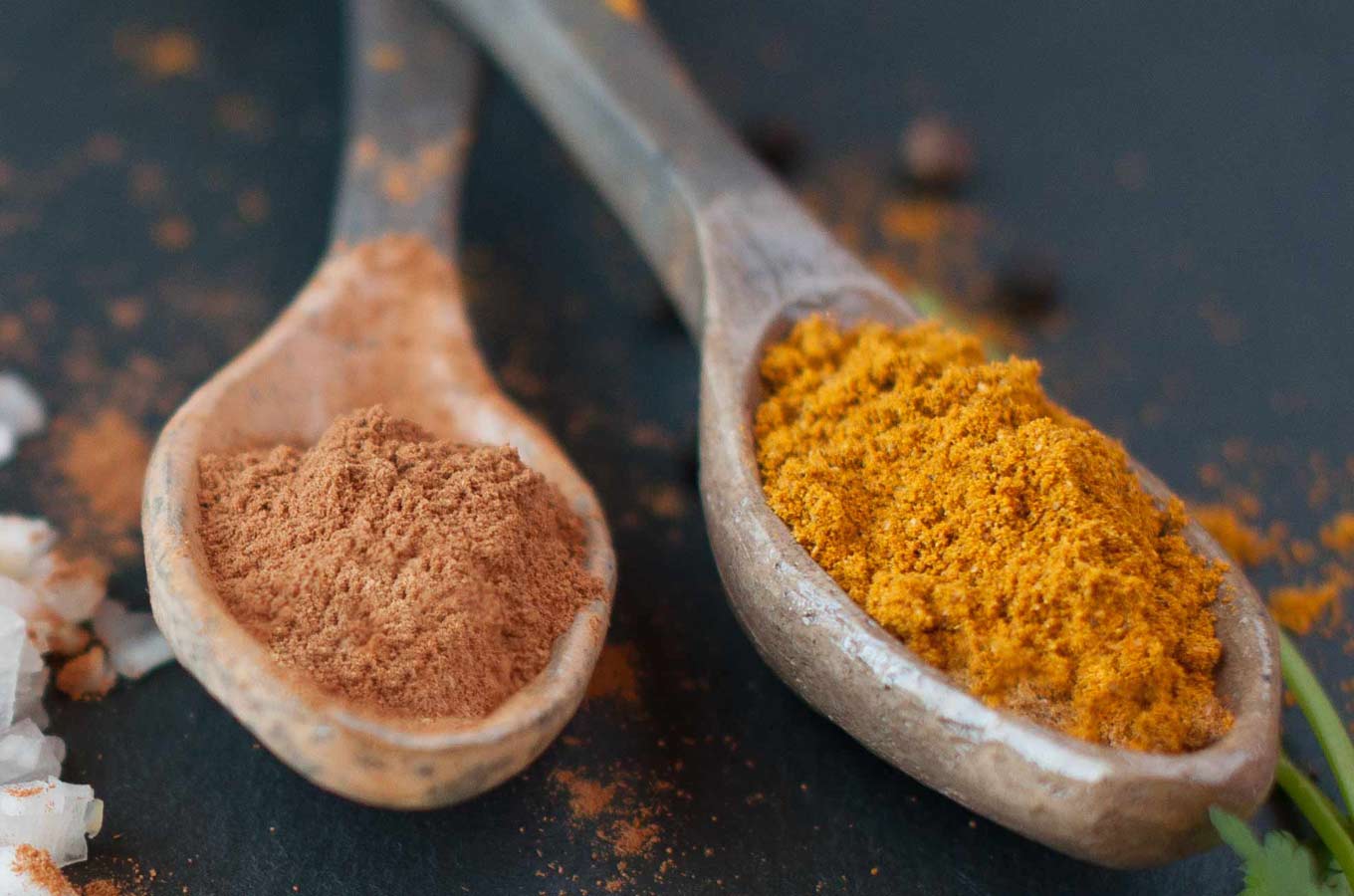 I love to garnish this soup with some toasted pumpkin seeds, aka pepitas. They give a nice crouton like crunch. I also sprinkle a bit of cilantro for some color. And, because I LOVE cilantro. To keep it dairy free , you can drizzle some coconut cream just to fancy it up a bit. Your soup will not only look and taste amazing but will be photo worthy too. Hello Gourmet magazine!
If you're looking to kick this soup up a notch it really lends itself to hardier upgrades added right before serving, like grilled cilantro lime shrimp on top, or pair it with a warm garlicy naan bread. YUM!
Print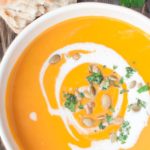 Instant Pot Curry Sweet Potato & Squash Soup
Author:

Yield:

7 cups

1

x
Category:

Soup

Method:

Instant Pot
---
Description
A warm and golden velvety soup of winter squash and sweet potato paired with curry. Perfect for a cold night.
---
Ingredients
3

C. Chopped & Peeled Winter Squash (I like Delicata)

3

C. Chopped & Peeled Sweet Potato

2

T. Coconut oil

¼

t. Cinnamon

2

Cloves garlic (minced)

1

C. Coconut Milk (canned-full fat)

3

C. Chicken Broth (or veggie broth if making vegan)

2

T Maple Syrup

1

Large Shallot (minced)

½

t. Ginger (minced)

¾

t. Sweet Curry Powder
---
Instructions
Add coconut oil to instant pot. When melted, add shallots, garlic & ginger and cook until soft.
Add cinnamon, sweet curry and maple syrup. Mix until blended into a paste.
Add broth and coconut milk. Stir and then add squash and sweet potato.
Put lid on and switch to manual mode. Set for 7 minutes.
When done use fast release.
Put in high speed blender and blend until creamy. You could also use an immersion blender.
Add back to instant pot and keep warm until ready to serve.
---
Notes
If you do not have an instant pot, follow the same instructions using a large stock pot. Bring all ingredients to a boil, reduce heat and partially cover. Simmer until squash and sweet potatoes are tender then blend according to above instructions.
SaveSave
SaveSave
SaveSave
SaveSave
SaveSave
SaveSave
SaveSave
SaveSave
SaveSave
SaveSave
SaveSave
SaveSave
SaveSave
SaveSave
SaveSave
SaveSave
SaveSave
SaveSave
SaveSave
SaveSave
SaveSave
SaveSave
SaveSave