Speed Scratch Lavender Blueberry Lemon Ice Cream…OMG!!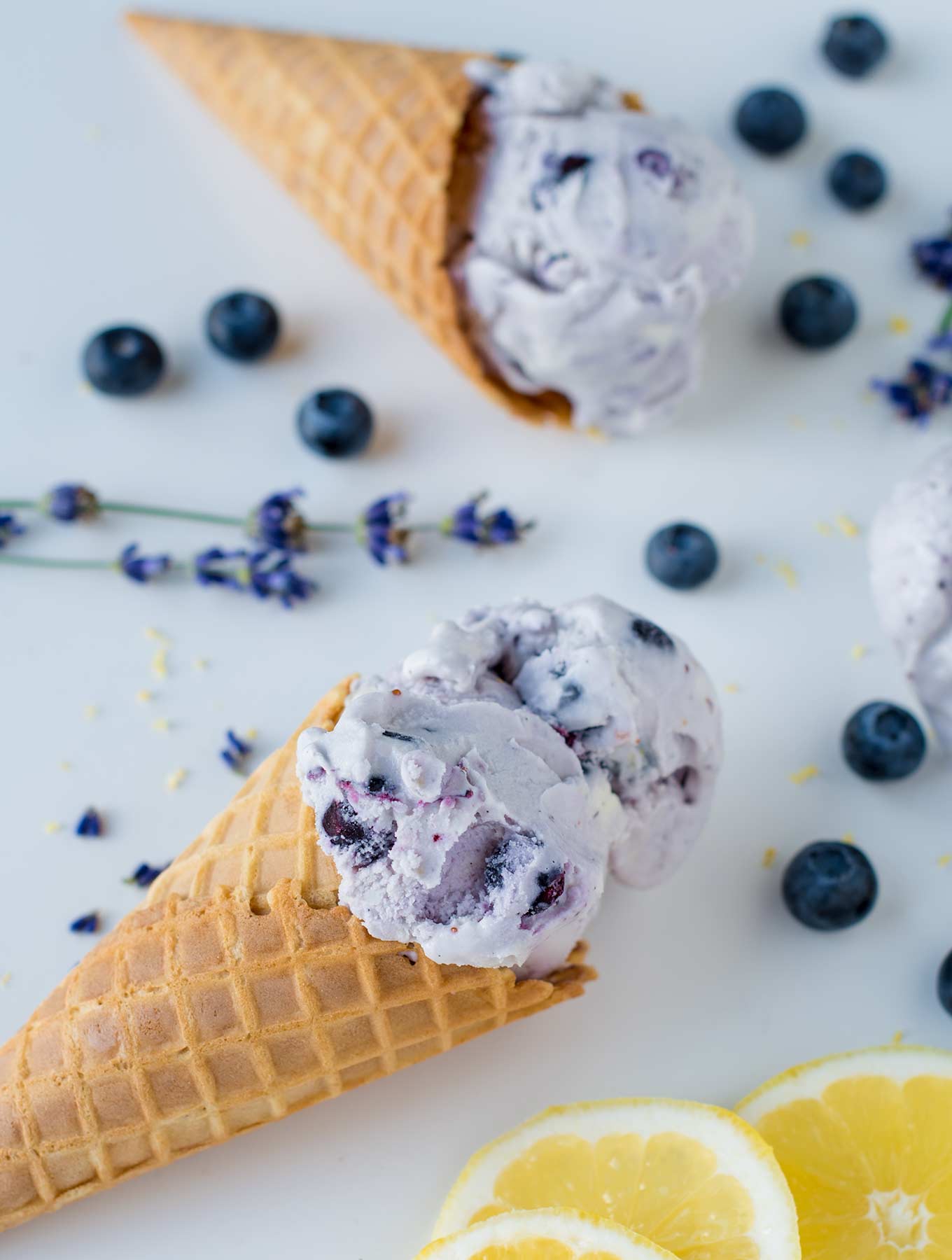 Words cannot begin to express how excited I am to share this recipe with you. When I say it's amazing, that just might be an understatement. Have you ever wanted to make ice cream but thought it was way too much work? Well I have a solution!! I call it speed scratch ice cream. Yup, you heard it, but what is it?
Speed scratch ice cream is my cheat version of a recipe where you take ready made ice cream and add a couple of fabulous ingredients and voila you have your own unique flavor that only you and whoever you share it with can enjoy. Why, because it's a purely custom flavor that you created. I am just here to get you started and hopefully inspire you to create  some new and exciting flavors that will rival any upscale ice cream shop.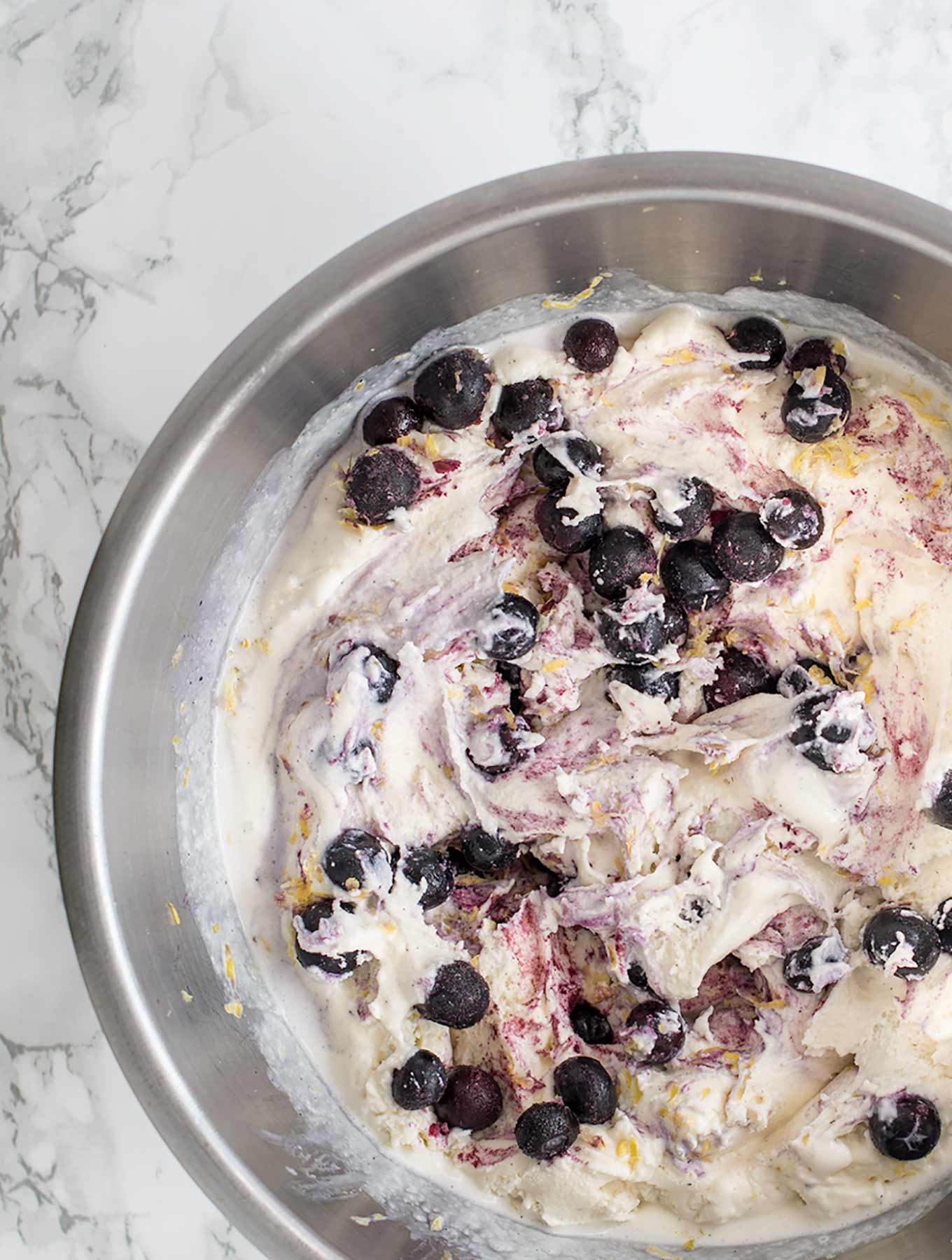 The key ingredient to all of these wonderful flavors, are essential oils. Did you know that many foods and drinks that you consume are actually made using essential oils? Many ingredients listed as natural flavors are often essential oils. Take Altoids mints for example, they contain peppermint essential oil.
Please use caution when using essential oils in food. Make sure you research the company and the oils that you are using are safe for ingestion. If you are new to essential oils, please refer to this post Essential Oils 101.
So, on with the ice cream. The flavor combinations you can create are unlimited. Just think about it, almost any flavor you can imagine will pair nicely with vanilla.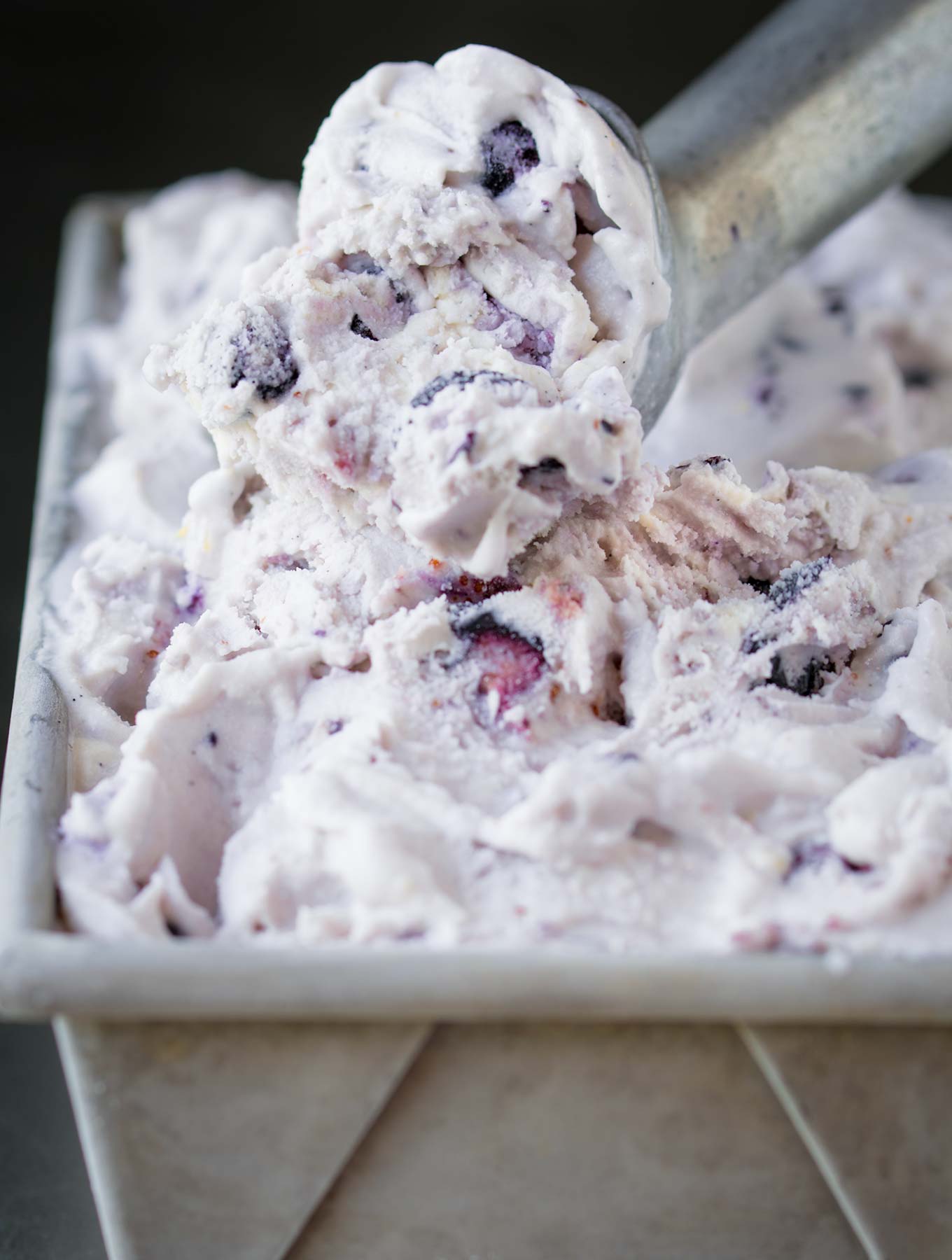 But first, you have to have a fabulous ice cream base. I use Alden's Organic Vanilla Bean ice cream, hands down the best vanilla ice cream that I've ever had. It's great plain, but I love to use it for my speed scratch ice cream recipes. I have so many more recipes to share with you. Here are some that I have in my back pocket to get you excited:
Rose Pink Peppercorn
Key Lime Pie
Golden Milk
Cardamom Coffee Chip
Black Pepper
Pumpkin Pie
Maybe we should take a vote to see what flavor comes next. In the mean time, it's time to start with this one. Drop a line in the comments section to place your vote on the next flavor you want to see. The highest number of votes wins!!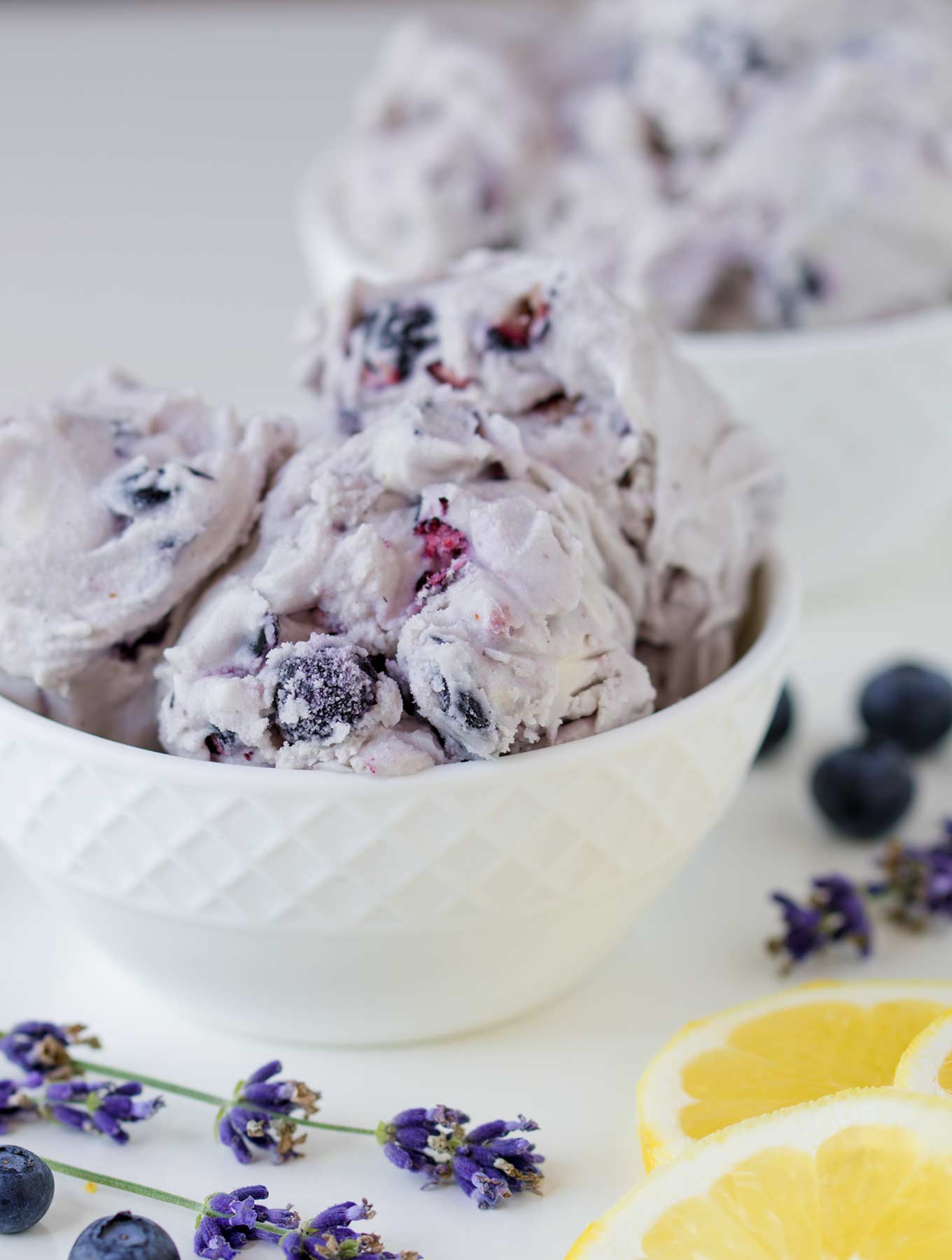 Pin for Later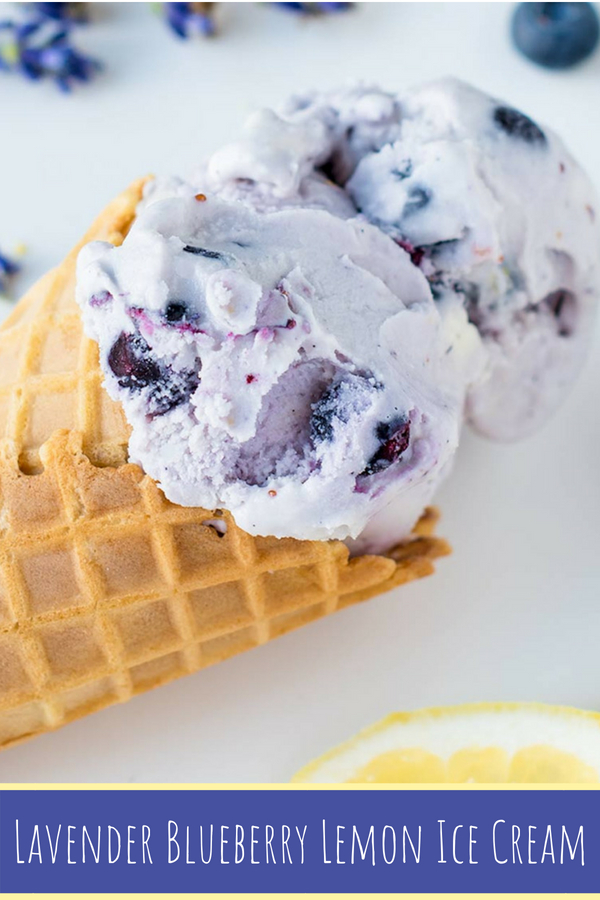 Print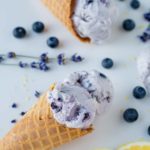 Lavender Blueberry Lemon Ice Cream
Author:

Prep Time:

10 minutes

Total Time:

10 minutes
---
Description
This creamy & delicious ice cream comes together in minutes taking ready made ice cream and blending in fresh blueberries, lemon and lavender.
---
Ingredients
2

C. Vanilla Bean Ice Cream (I love Alden's Organic)

1/2

C. Frozen Blueberries
Zest of

one

lemon

2

Drops of Lavender Essential Oil (I love Pranarom)

6

Drops of Lemon Essential Oil (I love Pranarom)
---
Instructions
Let ice cream soften until easily mixable with a spatula.
Add blueberries and lemon zest to ice cream. Mix until well combined while smashing the blueberries until they are broken down.
Add the essential oils and blend until well combined.
If too soft, place back in freezer to set up.