Candied Ginger Cashew Butter…One big tasty spoonful of deliciousness!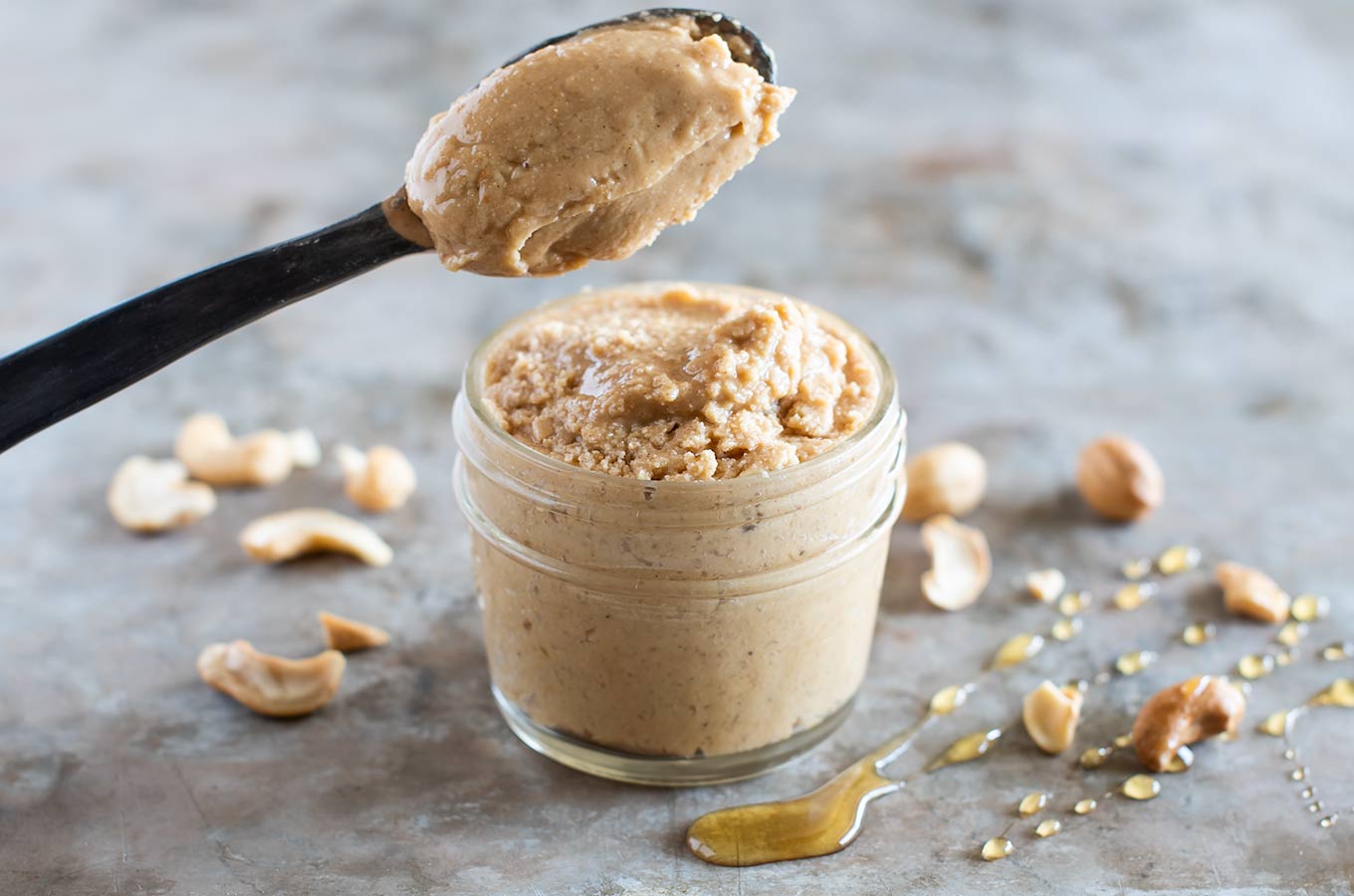 I don't know about you, but I loooove nut butter. Whether its made from almonds, cashews etc. I am a big fan. I never realized how easy it was to make, and you won't either until you make it. It comes together in just about 1o minutes if that. I have experimented with a couple different versions but I have to say, this one is my absolute favorite.
Look at this line up:
Toasted Cashews
Coconut Oil
Cardamom
Cinnamon
Vanilla
Raw Honey
Candied Ginger (I used crystallized ginger from the Ginger People)
The star ingredient in this recipe is the candied ginger. The little bits of sweet gingery goodness take this cashew butter to new heights.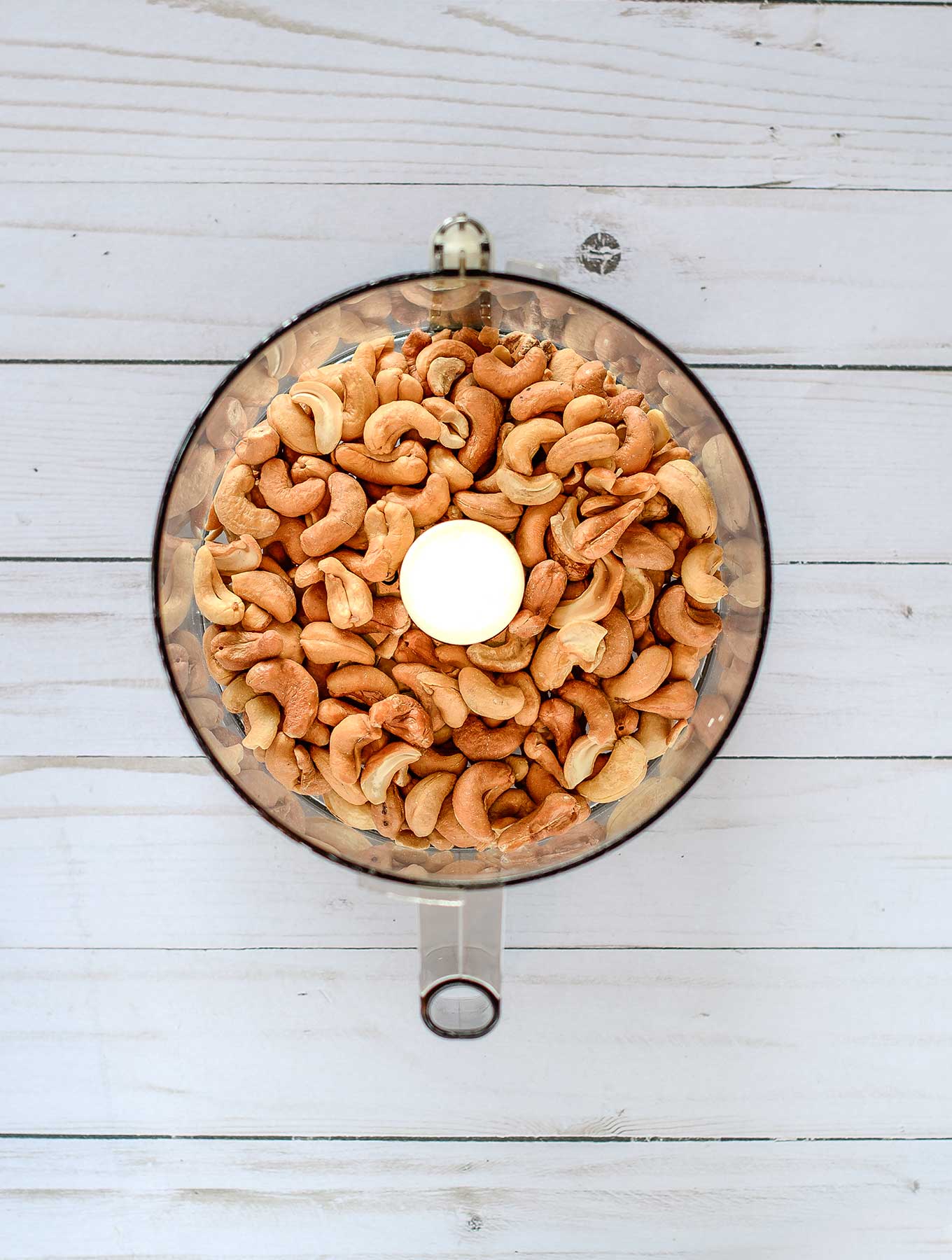 I used roasted cashews in my recipe but you could substitute raw if you wanted to. You could also use almonds and make candied ginger almond butter…YUM!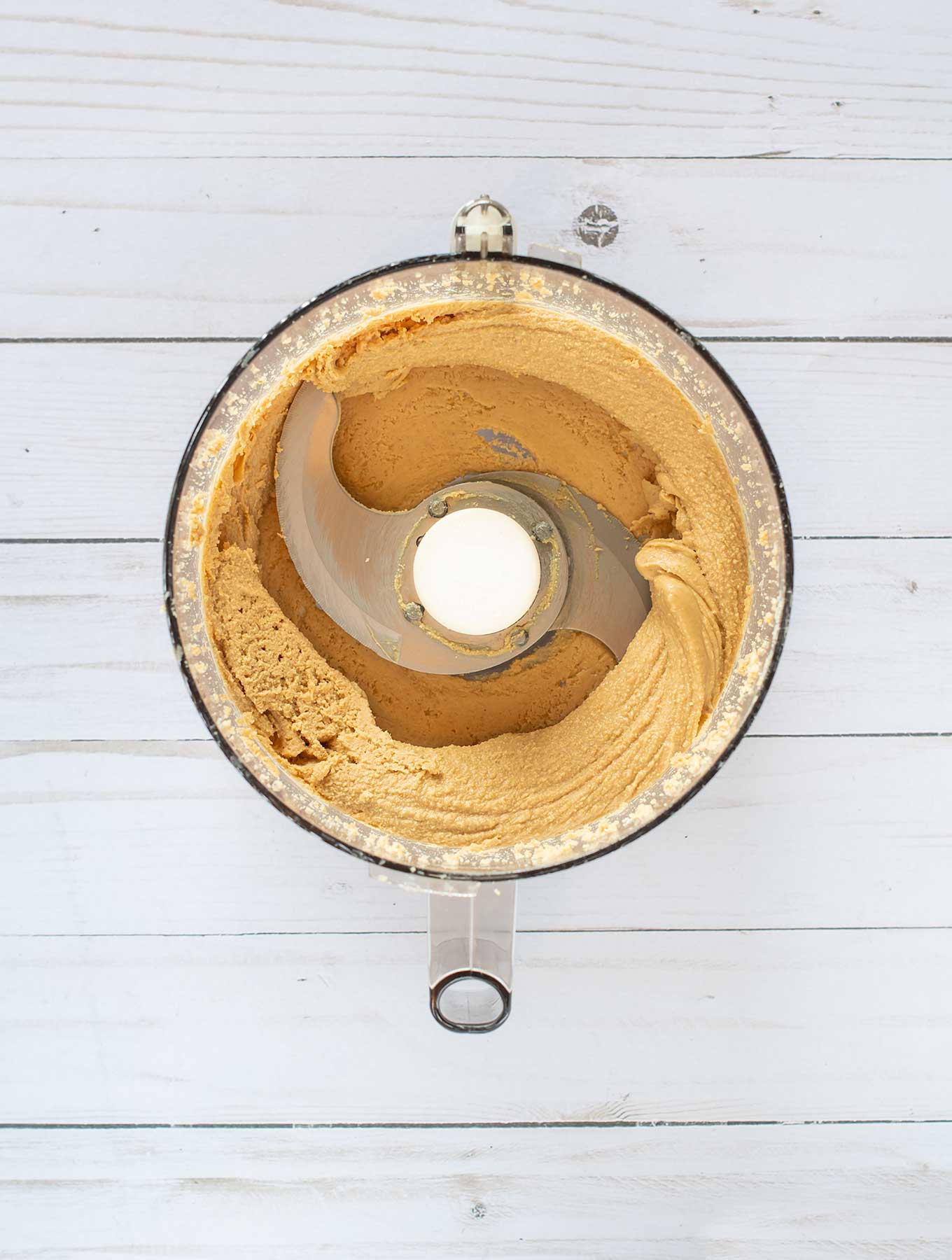 So let's talk about the process. When you add the cashews to the food processor and start to blend, you may get really impatient, maybe even concerned that those cashews are never going to get creamy. Be patient, really patient. The cashews will go through various stages of developmental creaminess.
The Process
Stage 1: The cashews will begin to break down and look somewhat powdery after about 2-3 minutes of mixing.
Stage 2: After about 7 minutes, the ground cashews will start to bind together.
Stage 3: At about 10 minutes or so, the cashews will start to look like a ball of dough..keep going..no worries!
Stage 4: And then out of nowwhere, a creamy butter begins to emerge..Yes!!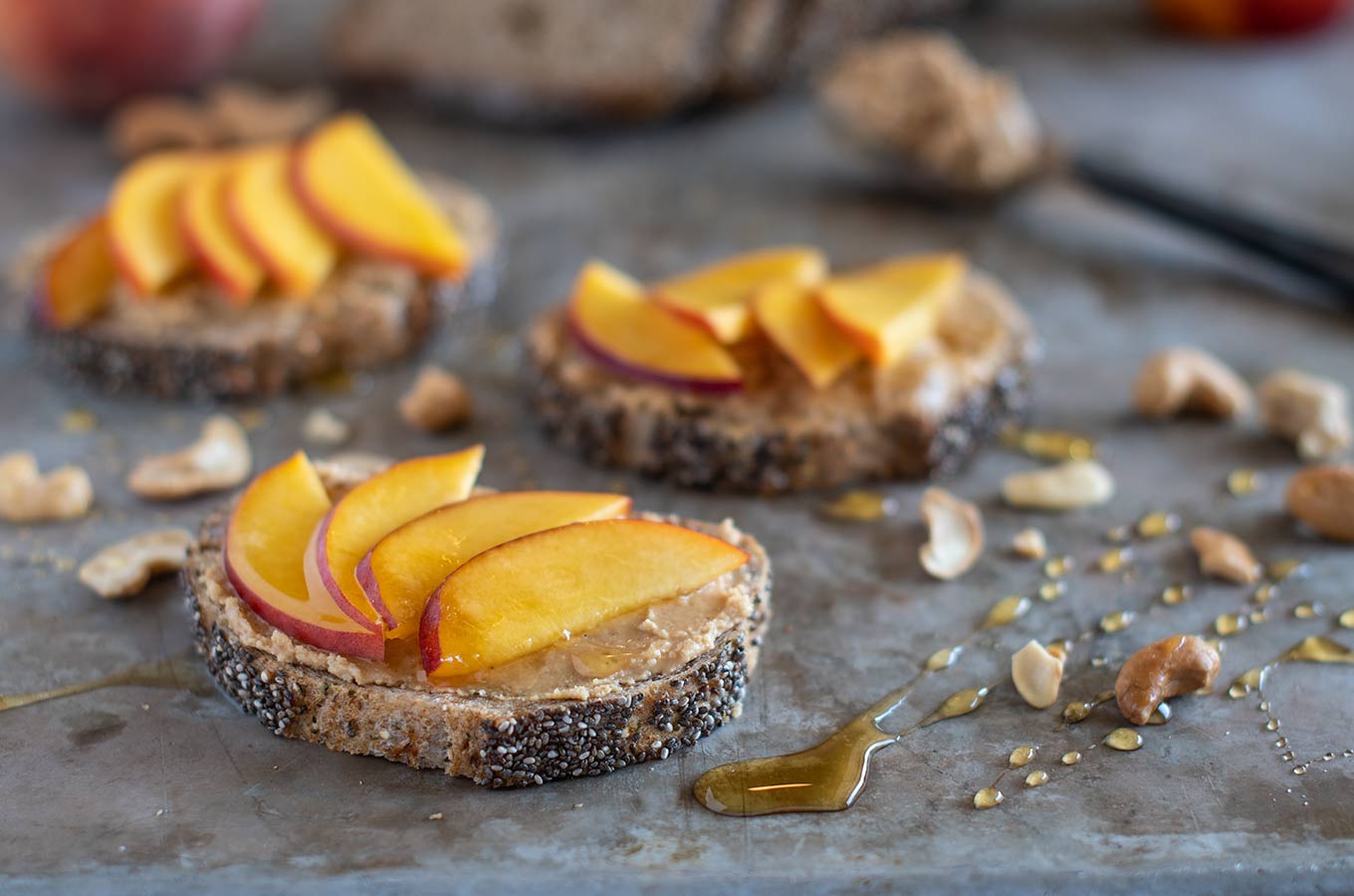 There are so many uses for this cashew butter. For this post, I took a seeded piece of bread, and gave it a generous smear of the candied ginger cashew butter and topped it with some gorgeous seasonal nectarines. Feel free to experiment with different fruits such as apples and bananas.
Here are some other creative ways to enjoy the amazingness of this recipe:
Add it to your favorite smoothie..hello extra protein
Stir it into some greek yogurt for breakfast
Use it as a dip for apples
Top your oatmeal or use in overnight oats
Bake it into cookies or brownies
Great inside a medjool date topped with some cacao nibs and shredded coconut (one of my fave snacks)
Great way to elevate your PB&J
How are you going to use it? I can't wait to hear. Drop me a line in the comment section below and let me know what you think.
Pin For Later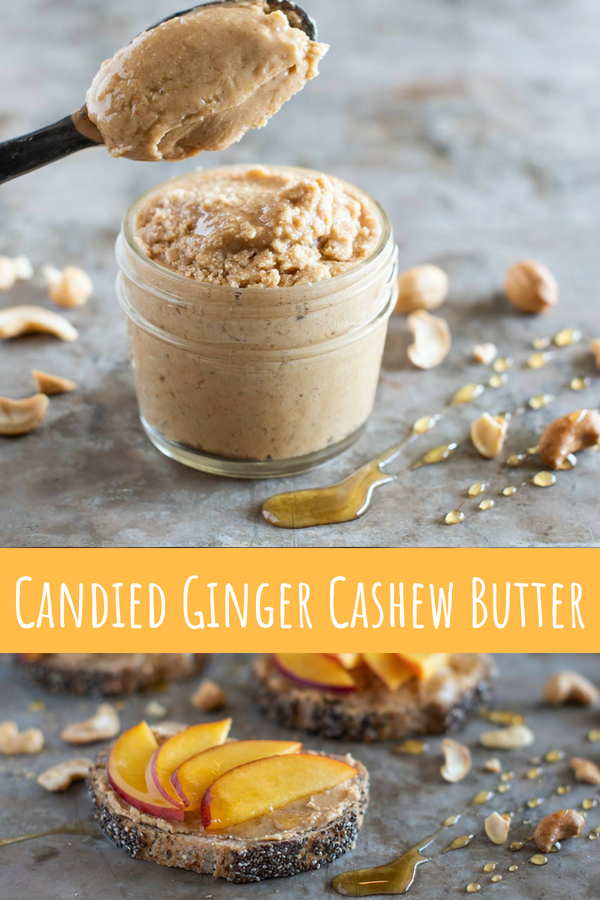 Print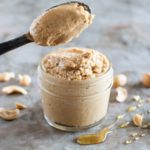 Candied Ginger Cashew Butter
Author:

Prep Time:

15 minutes

Total Time:

15 minutes
---
Description
This quick and easy cashew butter made with candied ginger, vanilla, cinnamon, cardamom and lightly sweetened with honey comes together in minutes.
---
Ingredients
1

C. Toasted Cashews

½

T. Coconut Oil (melted)

1

T. Raw Honey

1/8

  t. Cardamom

2

T. Candied Ginger (minced)

1/16

t. Ground Ginger

1/4

  t. Cinnamon

½

  t. Vanilla Extract
---
Instructions
Add cashews to a food processor and blend until smooth and creamy. You will need to scrape down the sides periodically.
Add remaining ingredients except candied ginger.
Blend until well combined.
Fold in candied ginger.