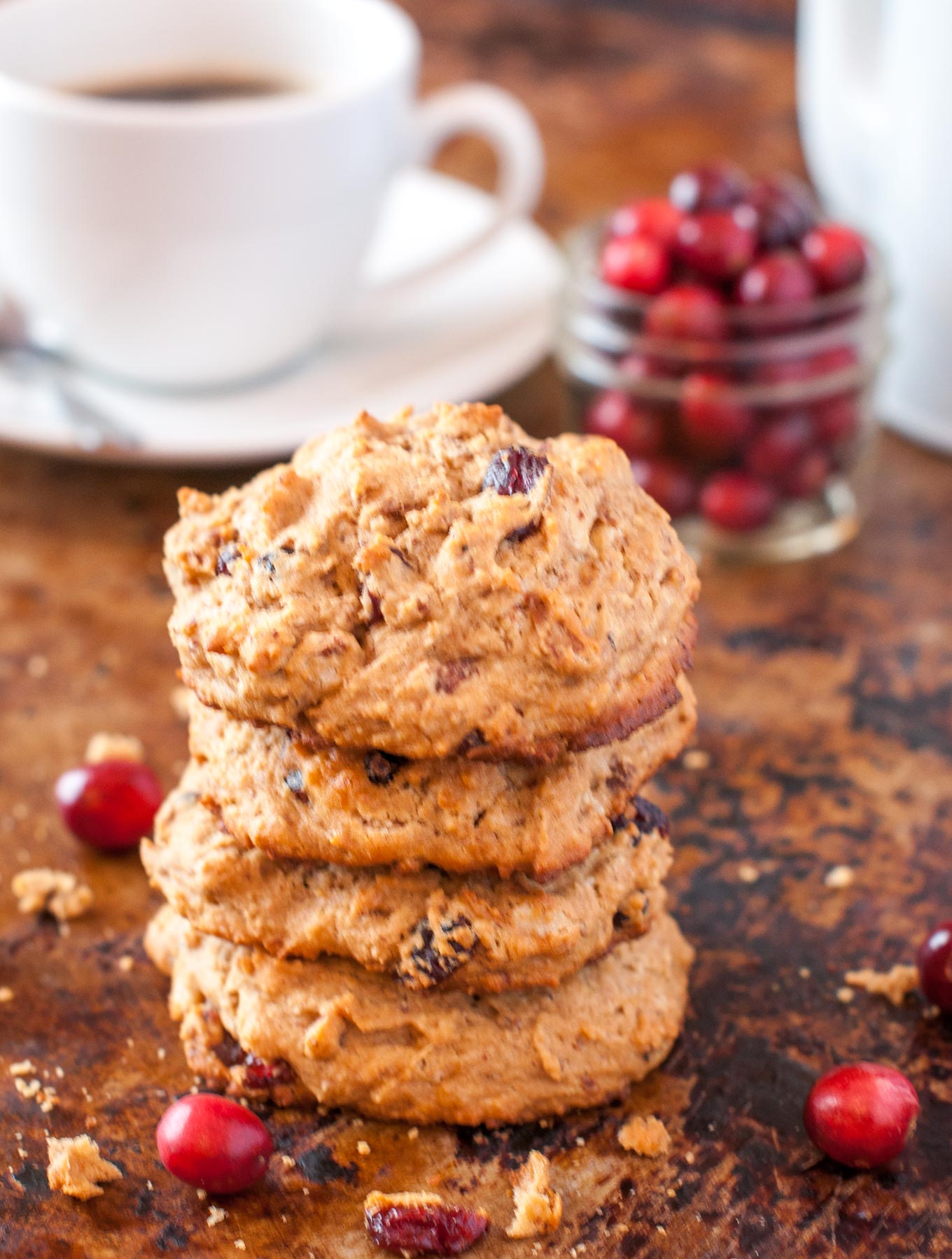 Gluten Free Cardamom Cranberry Scones are always a good idea!
Don't let the Gluten Free in this title scare you away if you still eat wheat because friends these scones are amazing. You know how some gluten free baked goods taste like a flavorless dry piece of cardboard and sawdust? Well, not these. They have the perfect texture and you don't even miss the gluten. Well, that is a win! And did I say that they pair perfectly with the whipped Vanilla Bean Maple Butter that I shared with you last week? It is a match made in scone and butter heaven.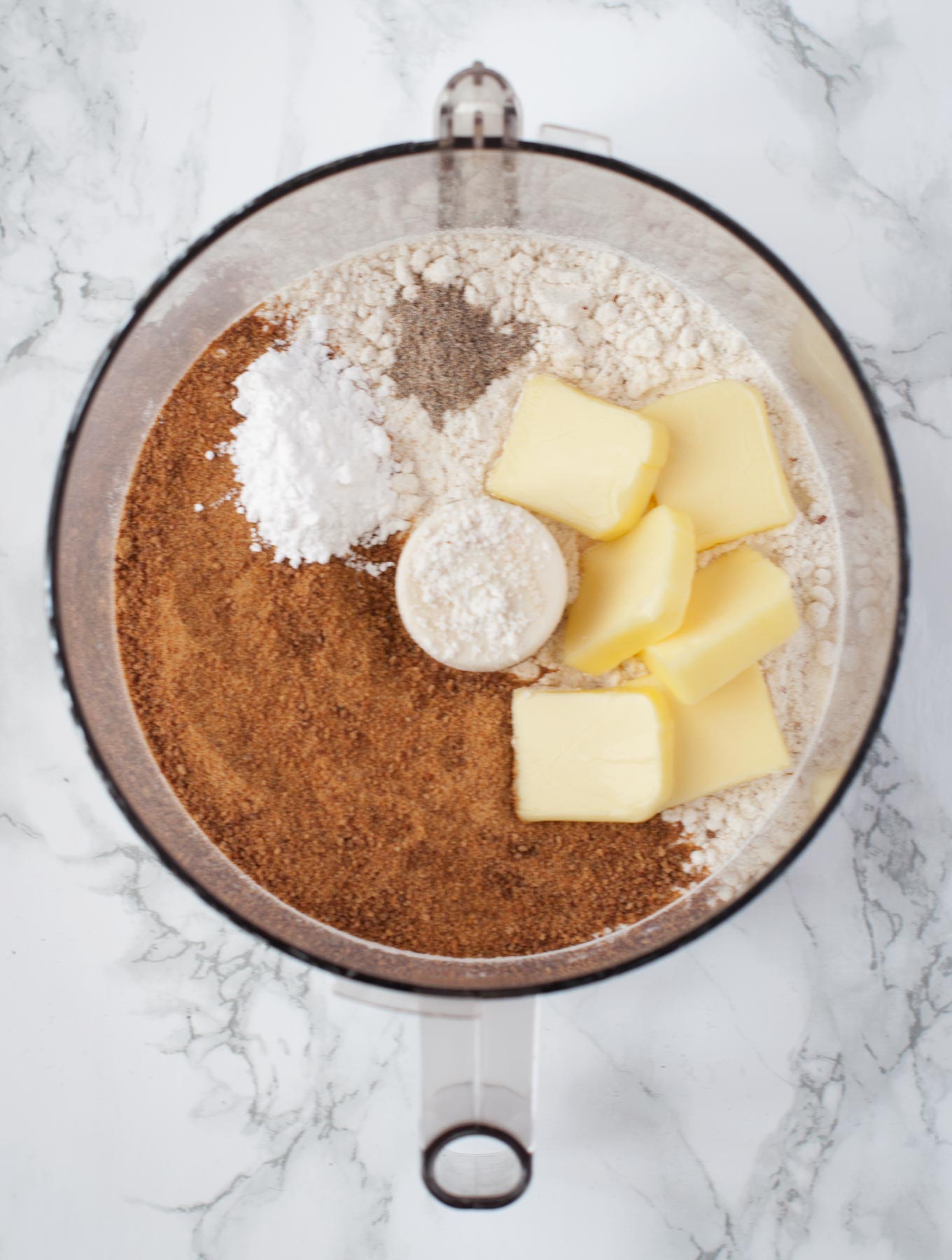 The key to these gluten free scones being so amazing is the GF mix that I used. I mean you can make your own blend, but why? There are already so many great ones on the market and you don't have to figure out all the secret ratios of flour to xantham gum etc. etc. I gotta say that I have tried a lot of GF mixes and I think the Pamelas baking mix wins hands down. There is almond meal in the mix so it gives your baked goods some moisture and a great texture.
And who doesn't love a little extra protein in your carb laden goodies?
So lets talk about these scones. They are super duper easy and have lots of yummy ingredients. My fave ingredient is the cardamom. I have fallen in love with this warm spice. I cannot imagine how I lived all of these years without it in my cooking repertoire.
The cardamom in this recipe pairs great with the cranberries. I also LOVE cardamom paired with rose, orange, and especially chocolate. Stay tuned for a post on my cardamom rose latte…yes I did say that. Can you say YUMMY? Just the sound of cardamom with rose in a latte makes my heart sing.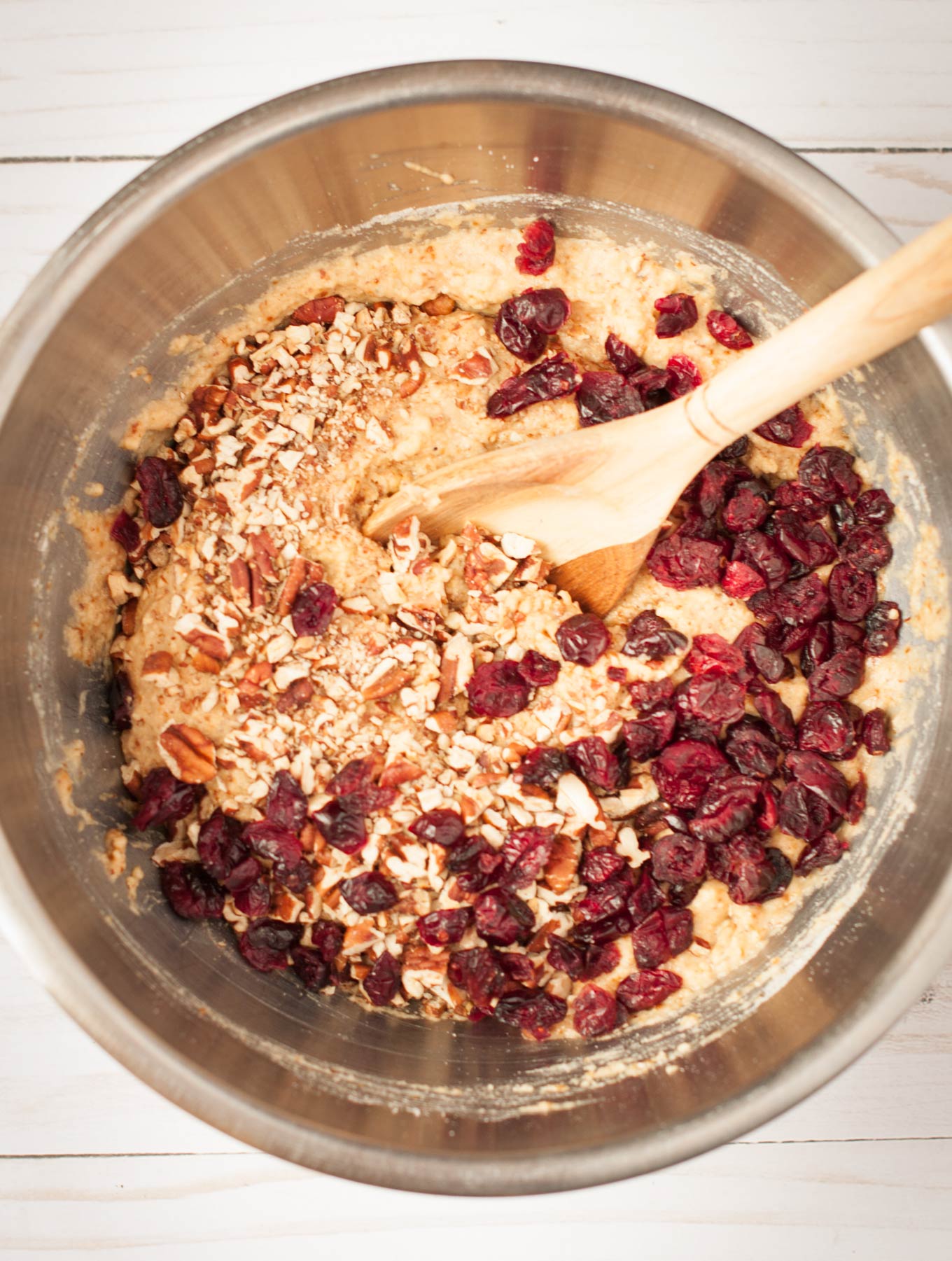 You will also notice that I am using coconut palm sugar. This became my replacement for brown and white sugar many years ago. Why you ask? Well coconut palm sugar is not refined like brown and white sugar and it actually still contains some nutrients. Now, I am not putting this on the top of the worlds most healthy foods list, but in my opinion it is a healthier sweetener option. I use it just like I would any granular sugar in the same ratio. Keep in mind that it is brown so if you are making something where color may be an issue, you may want to consider another option.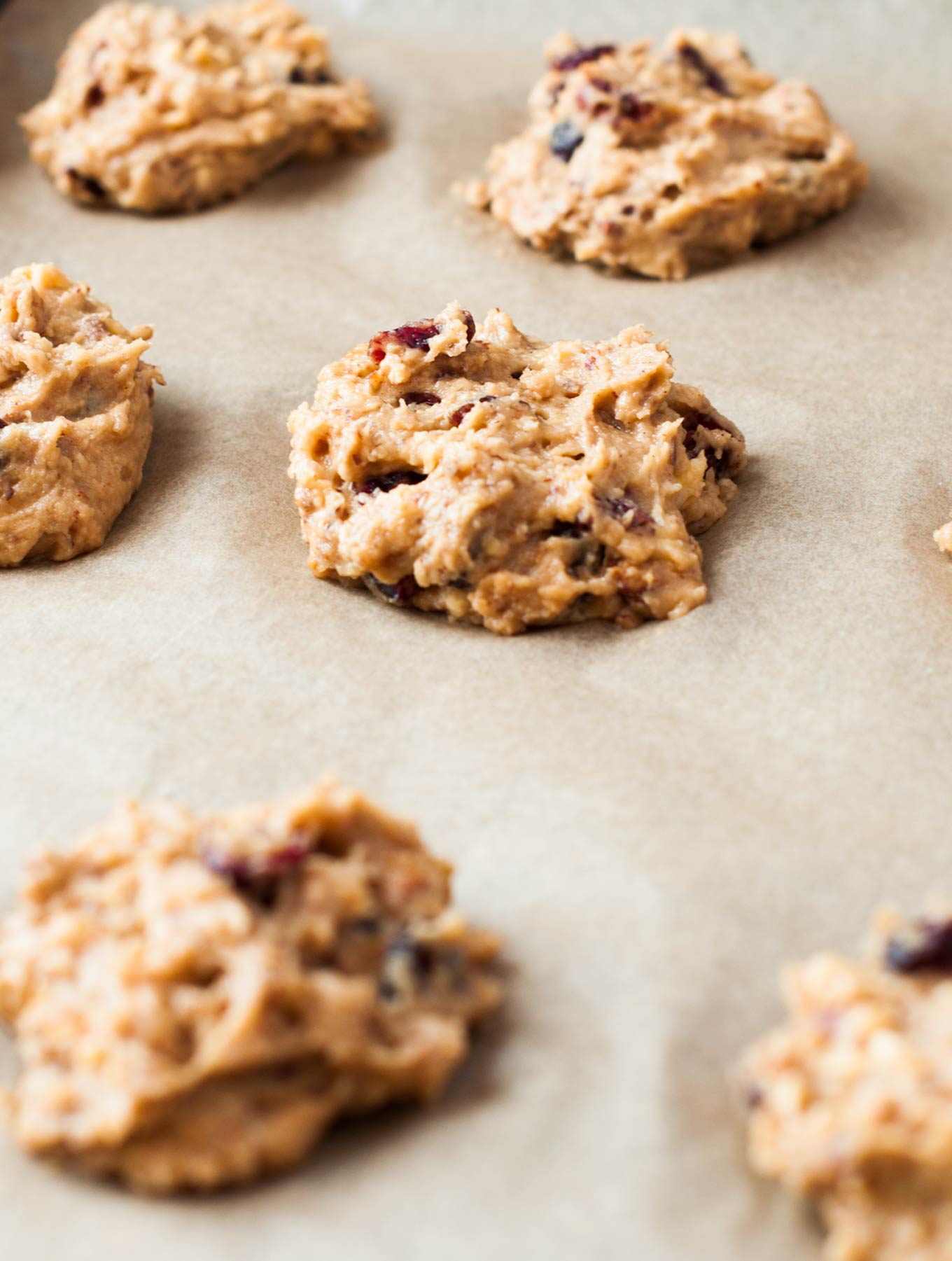 So friends, if you feel so inclined to put your own creative spin on this recipe, I have some ideas to get you inspired. For one, you can add some chocolate chips to the existing recipe, maybe a ¼ c or so. Who doesn't love chocolate with anything? If you don't like Pecans or don't have any on hand, feel free to substitute walnuts. And while we are on the subject of substitutions, you could easily swap out the cranberries for dried apricots. Oooh and maybe some white chocolate? However you choose to make them, enjoy my friends!
Don't forget to add the Vanilla Bean Maple Butter for an over the top combination
Print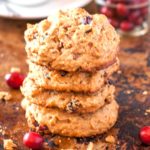 Gluten Free Cranberry Cardamom Scones
Author:

Prep Time:

15

Cook Time:

15

Total Time:

30 minutes

Yield:

Approx. 12
---
Description
Delicious Gluten Free scones made with Cardamom and Cranberries.
---
Ingredients
½

c. Dried Cranberries

2 ¼

C. Pamelas Baking Mix

2/3

C. Almond Milk

1/3

C. Coconut Palm Sugar

½

C. Toasted Pecans

1

Egg (Beaten)

1

t. Baking Powder

4

T. Butter

1

t. Vanilla Extract

1/2

t. Cardamom
---
Instructions
Preheat oven to 350 degrees.
Combine the baking mix, baking powder, sugar, cardamom and butter in the bowl of a food processor.
Pulse until the butter is mixed throughout the mixture.
Pour the flour mixture into a large bowl and add the milk, vanilla, and egg.
Stir the mixture until well incorporated.
Gently fold in pecans and cranberries.
Using a 2T. cookie scoop, drop mounds of dough onto a cookie sheet lined with parchment or a silicone baking mat.
Bake for 12-15 minutes or until slightly golden.
SaveSave
SaveSave
SaveSave
SaveSave
SaveSave
SaveSave
SaveSave
SaveSave
SaveSave
SaveSave
SaveSave
SaveSave