Meet my new favorite thing…DIY Essential Oil Aroma Spray!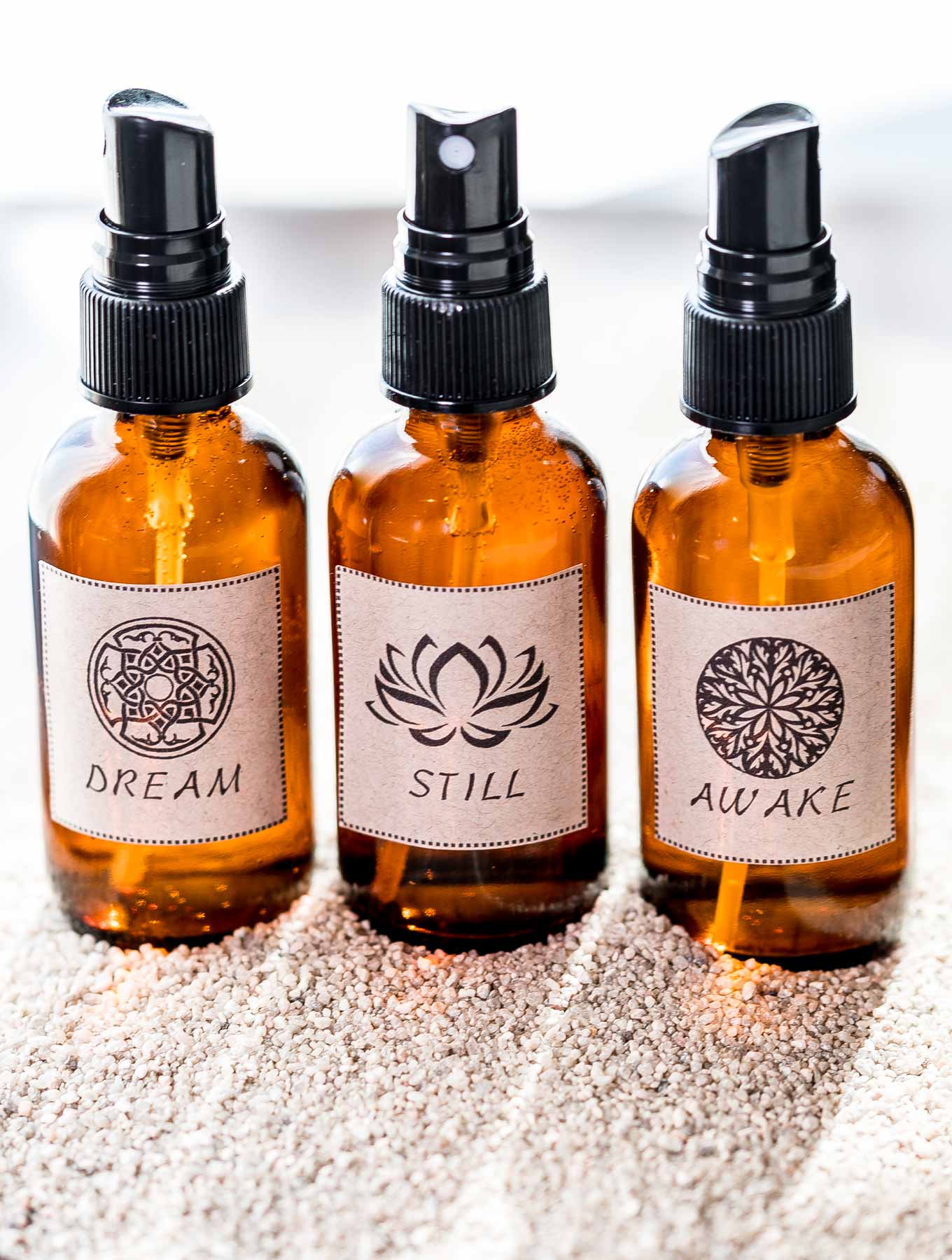 I can't tell you how much fun I had making these amazing DIY aroma sprays. I felt a little bit like Madame Curie meets Coco Channel.
What is an aroma spray? It's basically heavenly scented water, blended with witch hazel and essential oils in a cute little amber bottle. You know when you first walk into a really great spa, and that clean, relaxing, peaceful aroma instantly carries you away and lets you forget about the world on the other side of the door? Think that! Except, you can take it with you now!  So many uses, so little time to make; great as a room spray, yoga mat spray, room deodorizer, pillow spray, linen spray, etc. etc.
They look so good, like they have just been plucked out of the latest Anthropologie catalog. Don't you think? And, guess what, you can make them too. They come together in minutes with just a few ingredients.
Ingredient & Supply List:
Distilled Water
Witch Hazel (I used Thayer's Alcohol Free)
Essential Oils (20-30 Drops)
Kraft Label Paper (Optional- but why wouldn't you want to make these fab labels?)
Packing tape or one sided laminating sheets
Great for personal use, but oh my, what a great gift!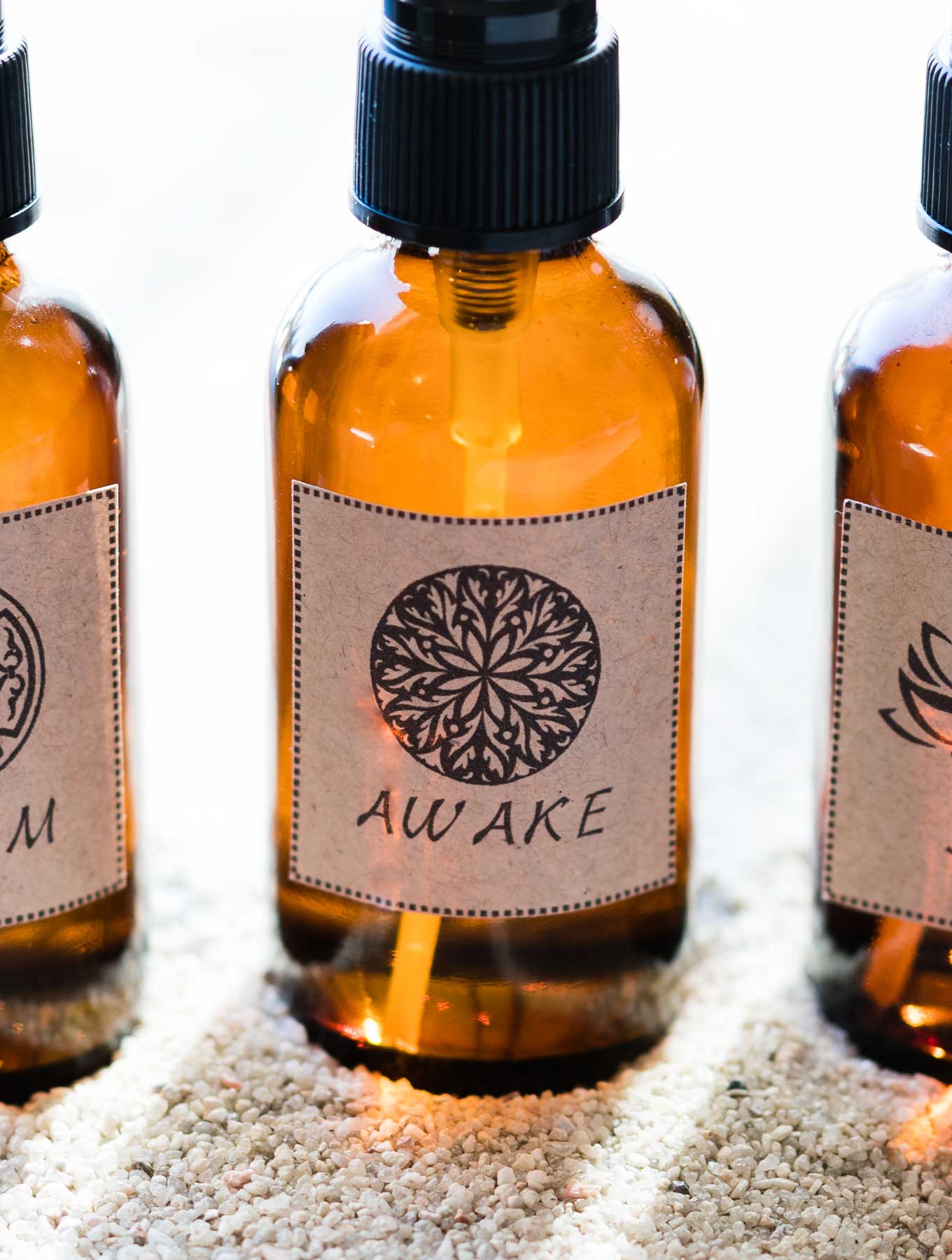 I came up with the three blends using some of my favorite oils, each with it's own unique personality. If you are new to essential oils, make sure to check out the post  Essential Oils 101  before you get started.
In addition to creating the blends, I had so much fun designing the labels. Click this link for your printable labels DIY Aroma Spray Labels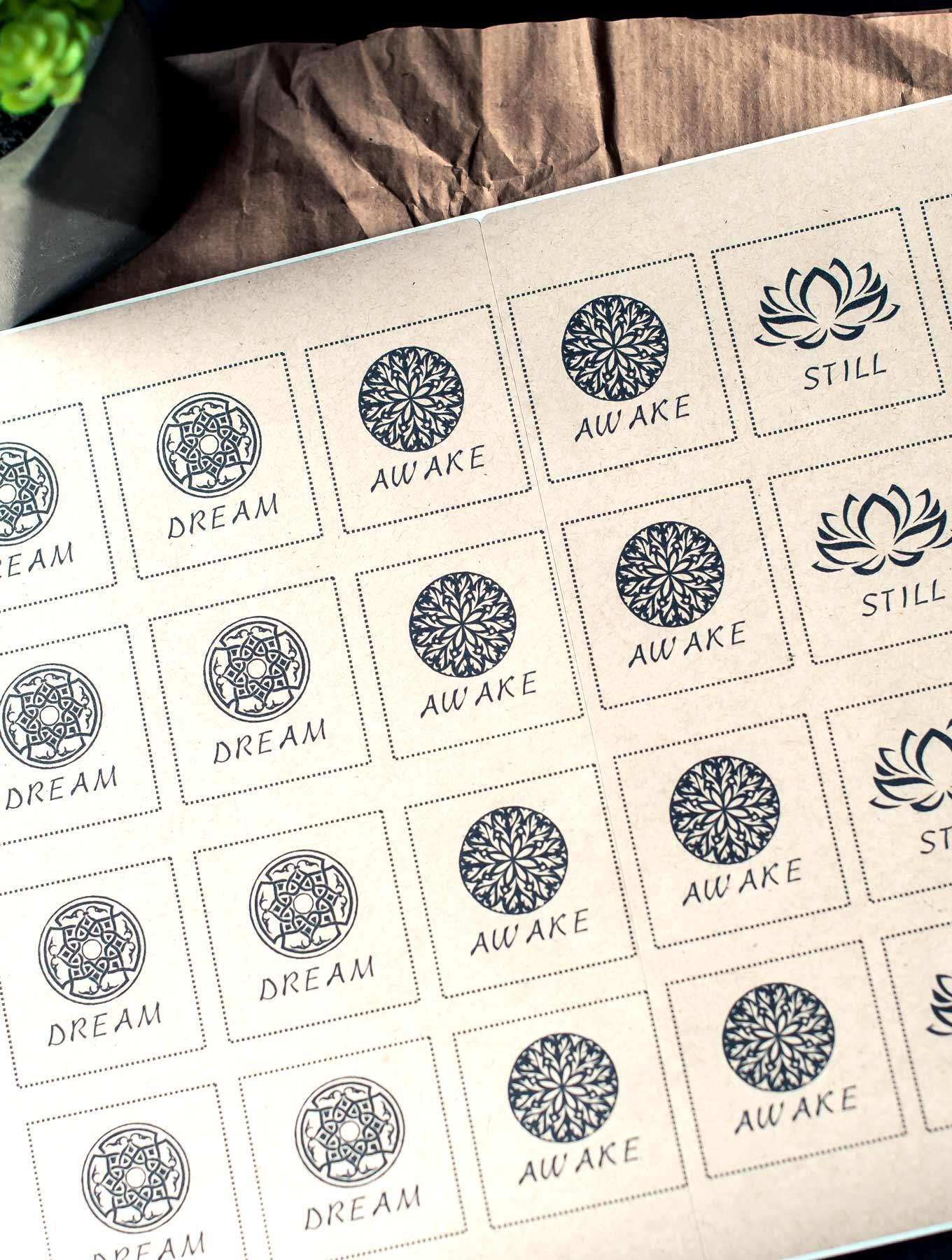 These blends will take you on an amazing sensory journey. Let's break them down.
AWAKE
This energizing blend of Rosemary, Spearmint, Grapefruit and Lemongrass is a perfect pick me up. Great before your morning workout, on your yoga mat or for a mid afternoon mood lift.
STILL
This calming blend of Lavender, Frankincense, Clary Sage, and Mandarin is great for de-stressing and calming the mind. Perfect for your evening yoga practice, meditation or when you just need some calm…a reprieve from screaming children or a tough day at the office.
DREAM
This woodsy aroma is my personal favorite. A blend of Bergamot, Sandalwood, Sweet Orange and Cedarwood. I like to spray my pillow at night before sleep. It's also a great linen spray.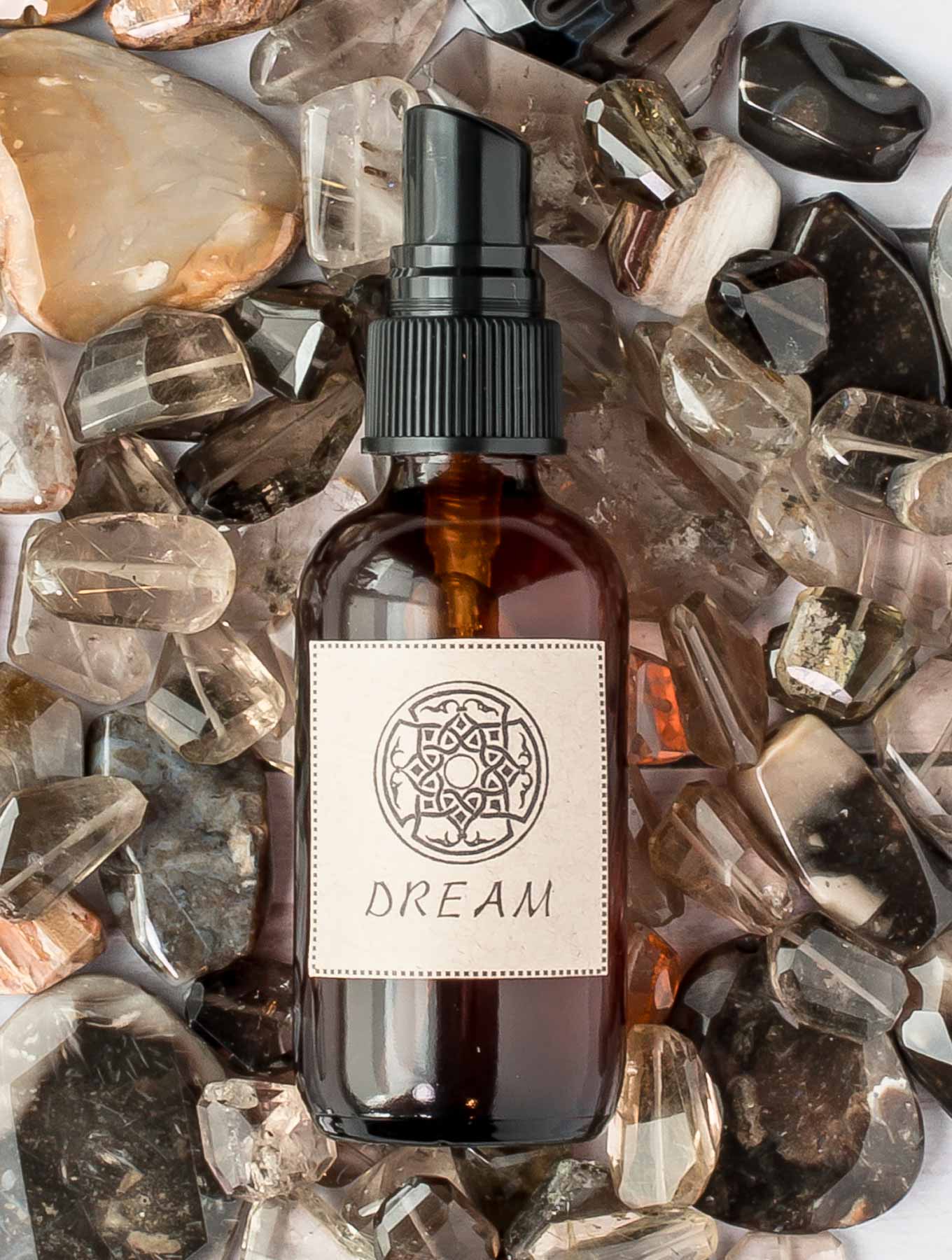 These aroma sprays have so much versatility. Let me know how you use them by tagging Crazy Inspired Life on instagram at @crazyinspiredlife
Print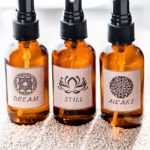 DIY Essential Oil Aroma Sprays
---
Description
Three amazing essential oil aroma spray blends with so many uses. Think room spray, yoga mat, pillow spray, etc. Bring your imagination!
---
Ingredients
Base: 
STILL
10

Drops Lavender

3

Drops Frankincense

5

Drops Clary Sage

3

Drops Mandarin
AWAKE
10

Drops Spearmint

10

Drops Grapefruit

5

Drops Rosemary Cineol

5

Drops Lemongrass
DREAM
10

Drops Sandalwood

5

Drops Orange

5

Drops Bergamot

5

Drops Atlas Cedar (Cedarwood)
---
Instructions
Directions for (1) 2 oz. Spray Blend:
Mix 2 T of witch hazel and 2 T of distilled water in a glass pourable container. Add essential oils according to the recipe blend chosen. Mix until oils are well incorporated. Pour into spray bottle.
Print labels according to your printer instructions using the template included in the link.
In order to make your labels waterproof, you can cover the entire label sheet with a one sided laminated sheet. For the "Scrappy Version", you can cut out the label and cover with a piece of packing tape and cut around the edges.
Remove label from backing and attach to your spray bottle.
SaveSave
SaveSave
SaveSave
SaveSave
SaveSave
SaveSave
SaveSave
SaveSave
SaveSave
SaveSave
SaveSave
SaveSave
SaveSave
SaveSave
SaveSave
SaveSave
SaveSave
SaveSave
SaveSave
SaveSave
SaveSave
SaveSave
SaveSave
SaveSave
SaveSave
SaveSave
SaveSave