OMG this Vanilla Bean Maple Butter is oh so simple and to die for!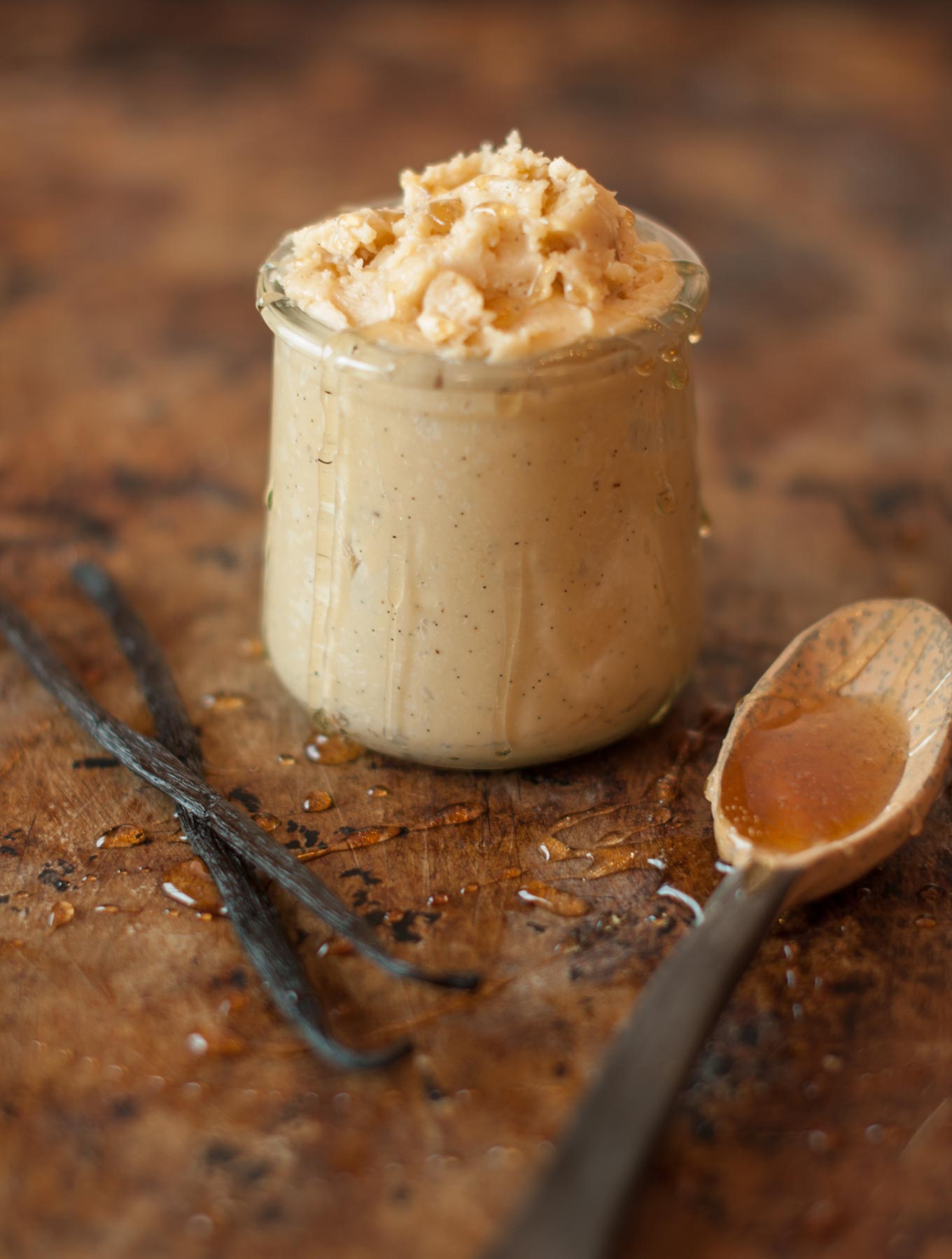 Pardon me as I pause for a moment from the healthier recipes I usually make for this very special vanilla bean maple butter. I just had to share it with you! I promise I will have many healthy recipes to come but it's the holidays. Right? We have to indulge a little bit. I mean it is really not too bad when you look at the ingredients.
We have:
Butter (100% real butter- I prefer Organic Grass Fed)
Maple Syrup (100% real syrup- NO Corn Syrup)
Vanilla Bean
Vanilla Extract (Not vanilla flavoring)
So there you have it! You are only four ingredients away from the most indulgent and yummy whipped butter ever to hit your taste buds. So I have to tell you something up front. Vanilla beans aint cheap, but friends they are SO worth every penny in this recipe. I HIGHLY recommend you buy them in the bulk department at your local health food store because you will save some money. And who doesn't want to save money? Seriously, once you cut open the pod, the aroma of vanilla that begins to waft out is really something special. You may even have a moment.
The trick is how to get all of those marvelous seeds out of the pod. It is pretty simple actually. First you want to cut the vanilla bean in half directly in the middle using a paring knife so you will have two equal sized pieces. I find it much easier when you are working with half the bean at a time then trying to run the knife along the entire length of the bean. Important to note that when you are buying vanilla bean pods, make sure they are not dried and hard because you will never be able to get those seeds out.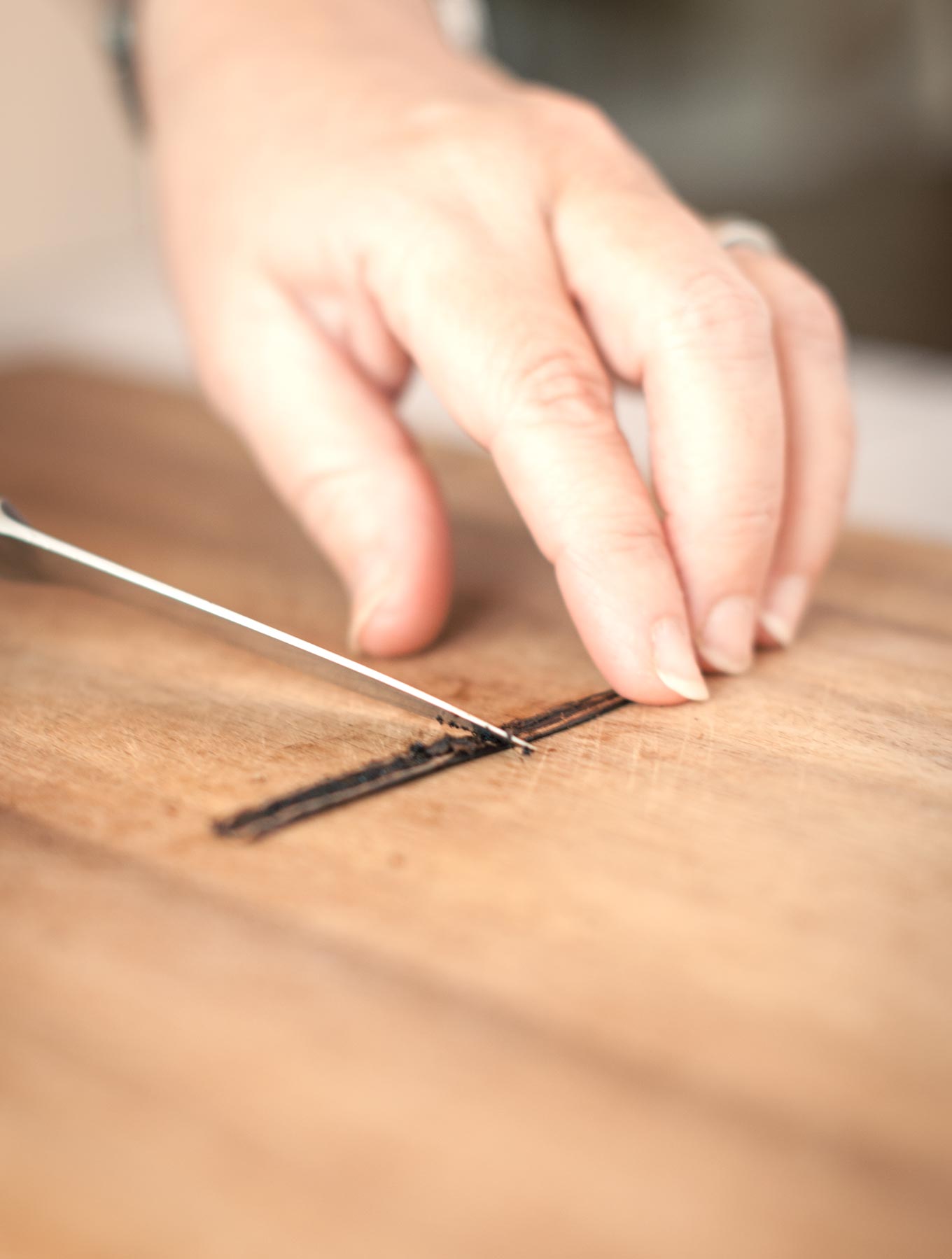 After you have cut the vanilla bean in half, place one hand on the end of the bean and take the sharp edge of your pairing knife and run it along the bean until you have cut it in half lengthwise. Repeat this for the other piece. After you cut the other bean in half, scrape the seeds out by running the point or edge of your knife across the bean slowly scraping out the seeds. Voila you have it! The most aromatic seeds that are going to add all the yumminess to your butter.
Now friends, I know you spent the extra money on the vanilla beans so don't throw away those empty pods. You can put them in a jar with some organic sugar and make your own vanilla sugar. You could also steep them with some tea.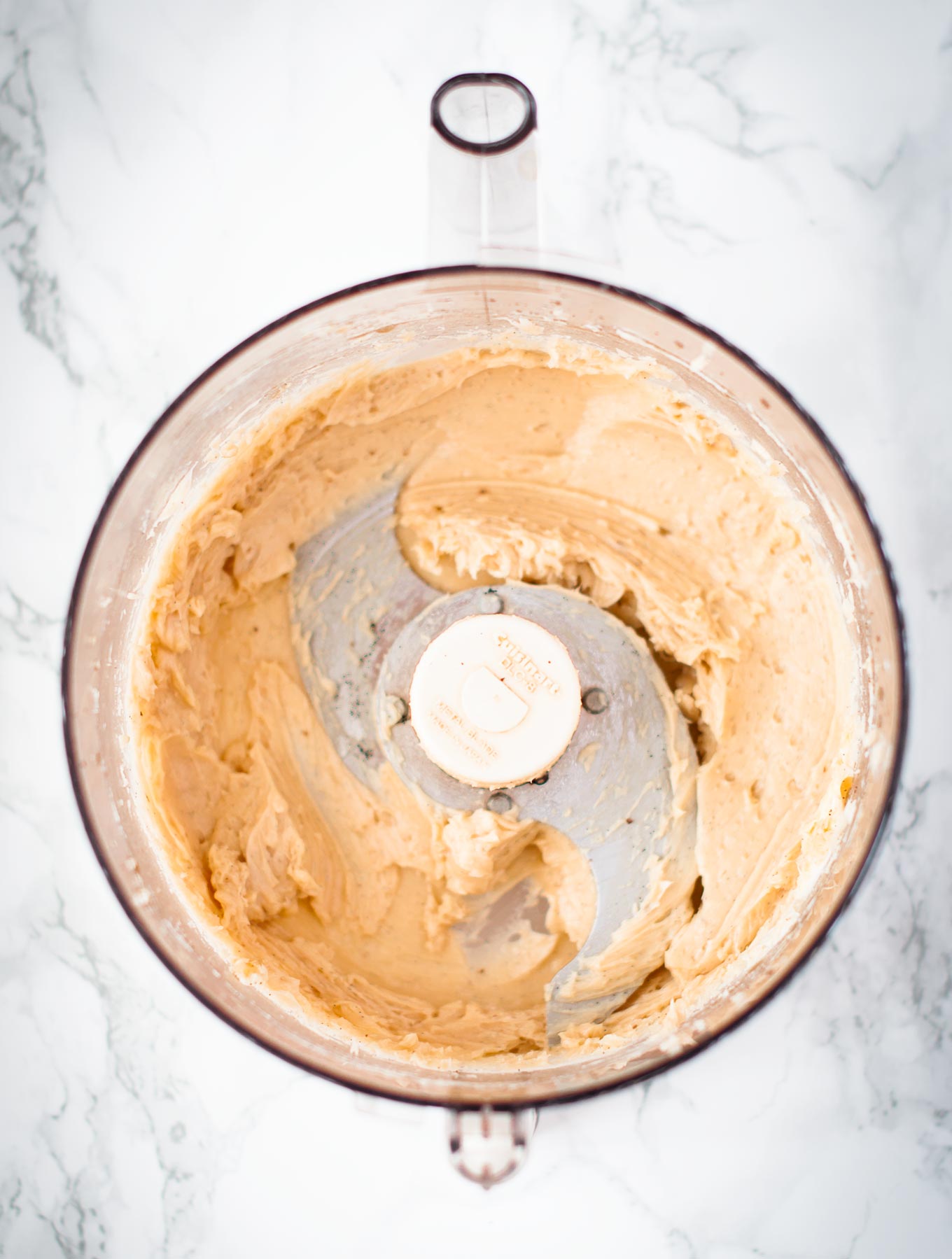 So what do you do with all of this creamy, vanilla , maple, yumminess? This butter is great on scones, pancakes, corn bread and just about anything else you can imagine. You could also put in a cute glass jar. I have to admit I have a slight jar obsession. It would make a great hostess gift or holiday gift with a little bit of ribbon and maybe an adorable spreader. You will be spreading the love.. Just Creamy..Buttery..Love!
Print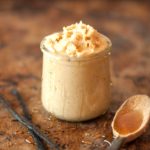 Five Minute Vanilla Bean Maple Butter
---
Ingredients
1

Stick of Butter

1/4

C. Pure Maple Syrup

1/2

t. Vanilla Extract
Seeds from

1

Vanilla Bean
---
Instructions
Place butter and maple syrup in a food processor.
Blend until syrup and butter are well combined.
Scrape seeds out of vanilla bean and add them to mixture.
Whip until all ingredients are fully incorporated.
SaveSave
SaveSave
SaveSave
SaveSave
SaveSave
SaveSave
SaveSave
SaveSave
SaveSave
SaveSave
SaveSave
SaveSave
SaveSave
SaveSave
SaveSave
SaveSave
SaveSave
SaveSave
SaveSave
SaveSave
SaveSave
SaveSave
SaveSave
SaveSave
SaveSave
SaveSave