Shaved Asparagus & Watermelon Radish Salad with Lemon Basil Vinaigrette.. An explosion of color and flavor!!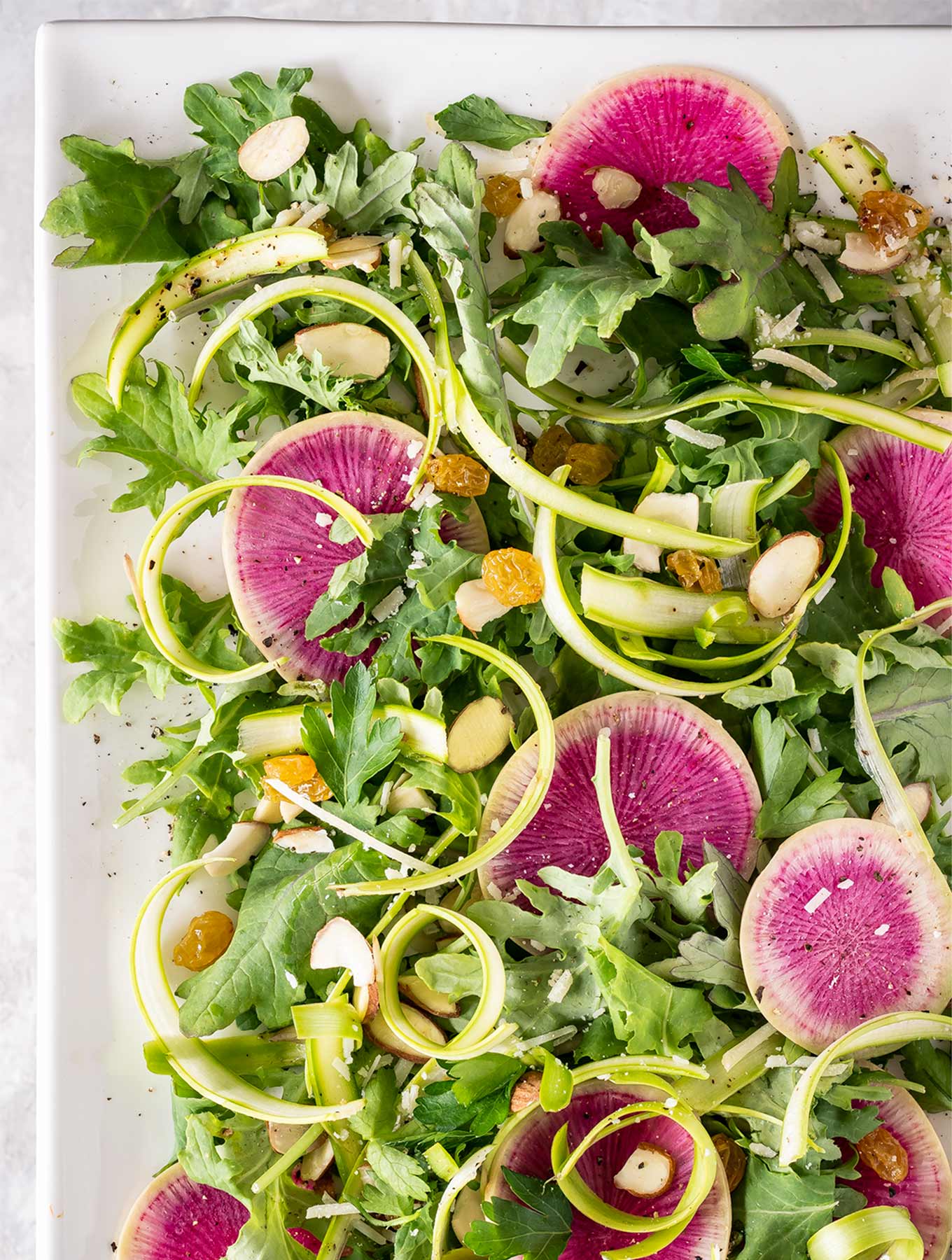 I think if I had to pick one thing that I could eat every day, it would be a salad. Why? because you have unlimited options with the combinations you can put together and that never gets boring. With all of the salad recipes that I've created over the years, I could probably eat a different salad every day for a month without repeating one. I love the way you can mix and match ingredients and dressings to create new combinations. Okay, so maybe I geek out on salads. It's my thing!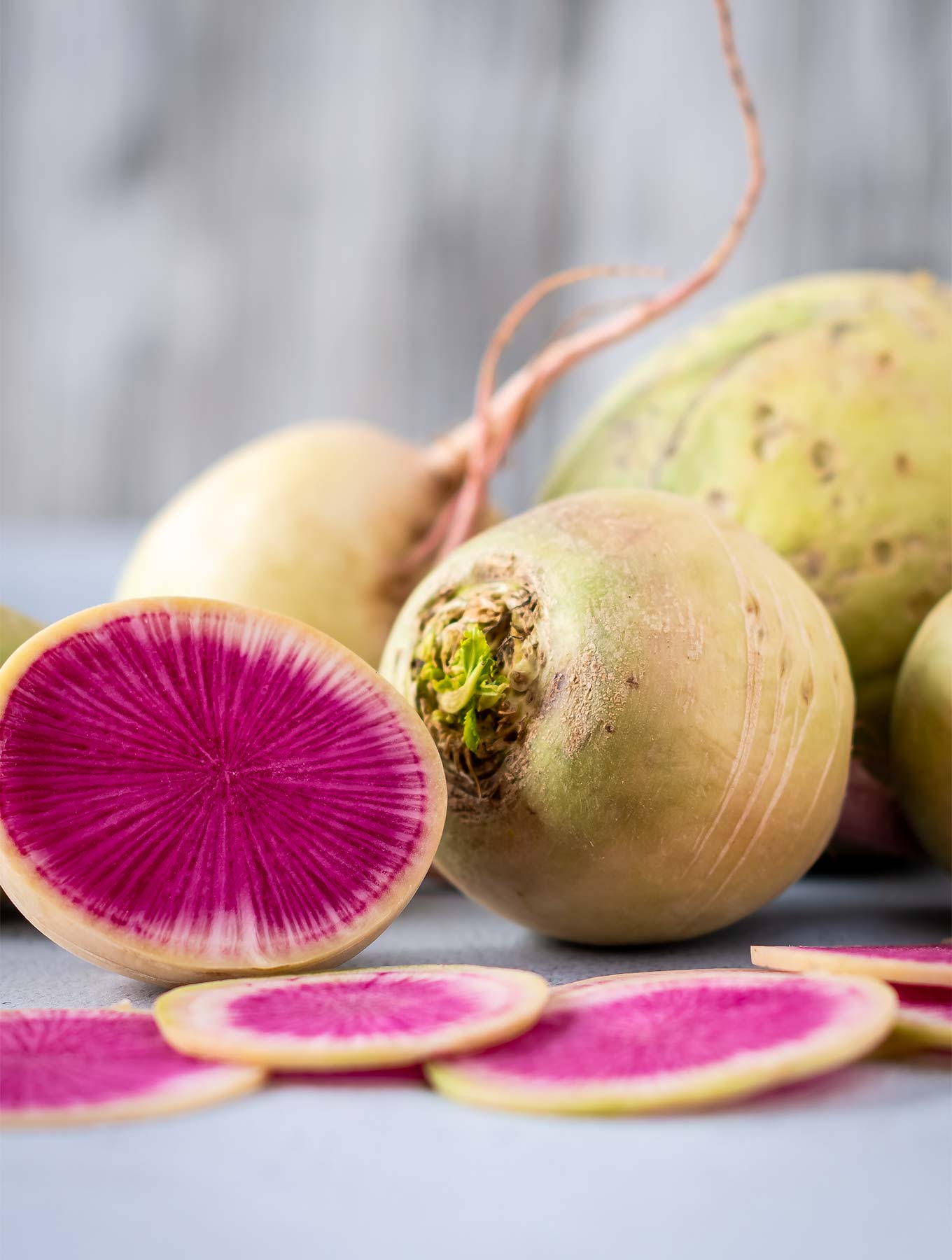 So, let's get this salad party started. For me, the star ingredient in this salad are the watermelon radishes..hands down. They are a miracle of nature. While the pale green outside is unassuming, the colorful pink center is so vibrant and beautiful. In one word..wow!! If you can't find this radish variety, feel free to substitute with a different type.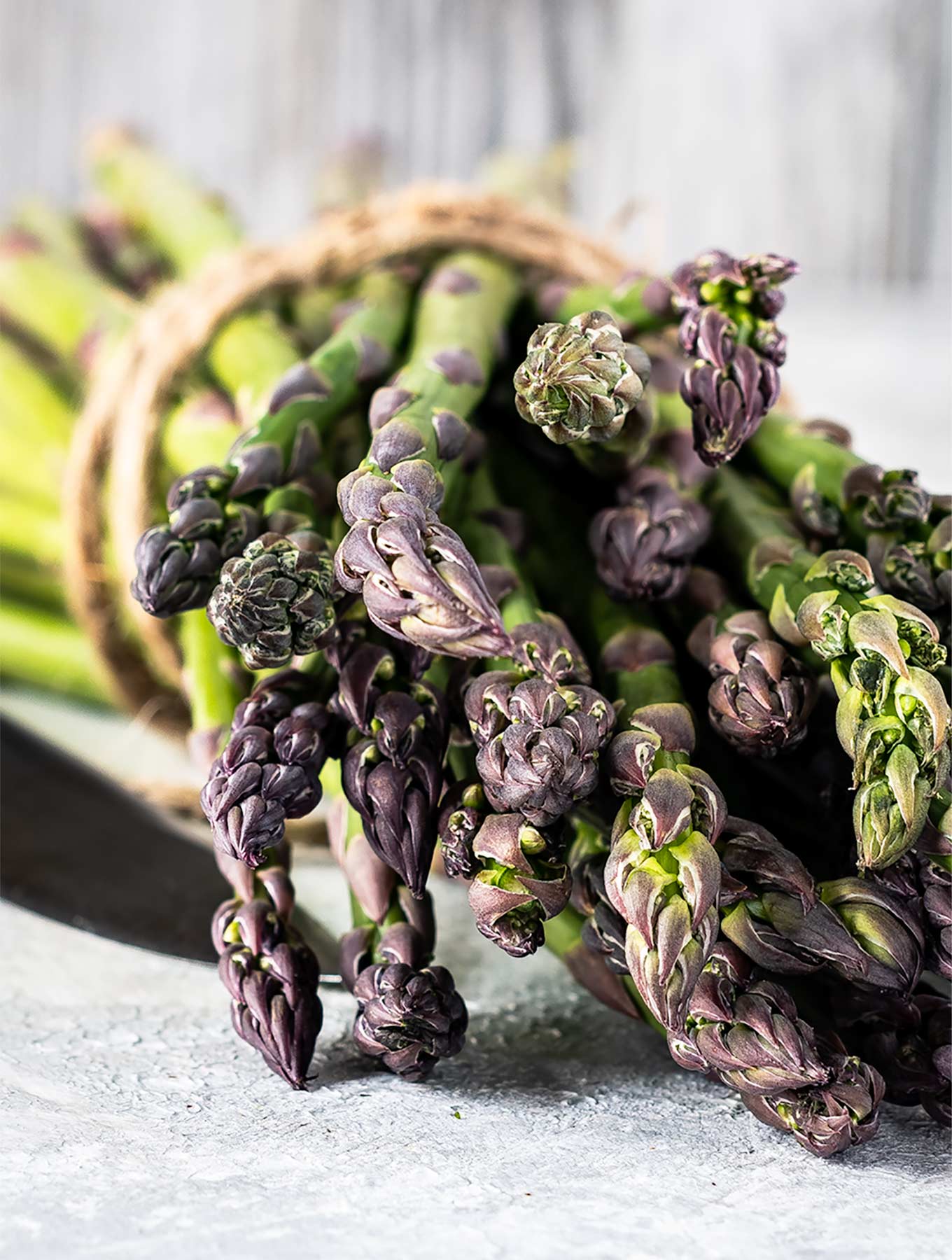 Next on the line up is the fresh asparagus, one of the most quintessential spring veggies. Did you know that you can eat it raw? Yup, you sure can. I like shaving it, because one, it's prettier that way, and I think it tastes the best when eaten raw. This is easily done with just a basic vegetable peeler. And, once you get all fancy with your veggie shaving, you can use the same technique for other veggies too! Your salads just got a fancy upgrade.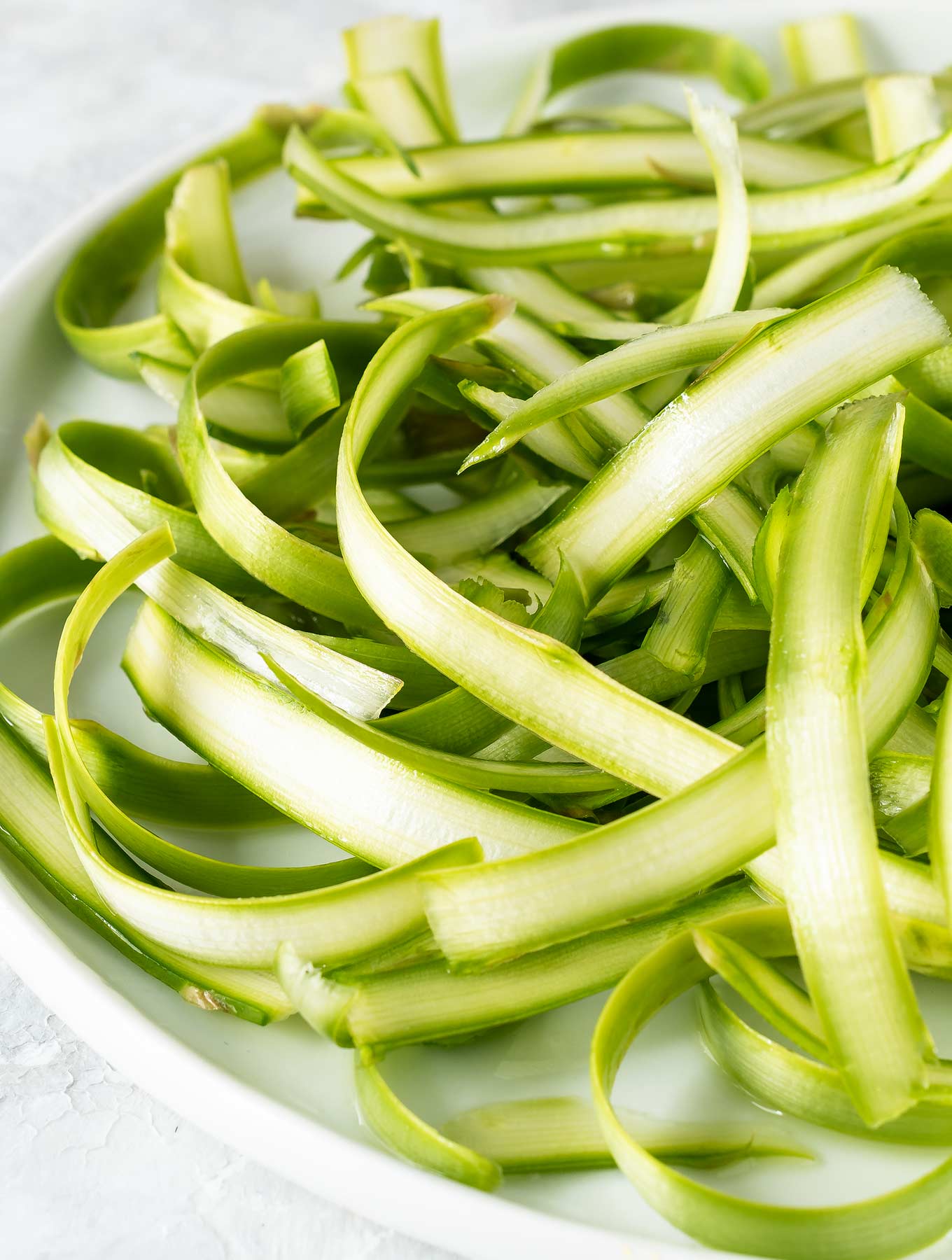 And now for the vinaigrette which brings everything together. That's what a good dressing should do. I guess we should have a quick chat about the difference between a vinaigrette and a dressing just in case there is some confusion. So first off, a vinaigrette is a type of dressing. A vinaigrette is a mixture of oil and some sort of acid component such as vinegar, citrus juice, etc. A dressing on the other hand, is more like a sauce and can be made with mayonnaise, buttermilk, yogurt, etc. and is used to dress a salad or other vegetables, fish, meat, etc.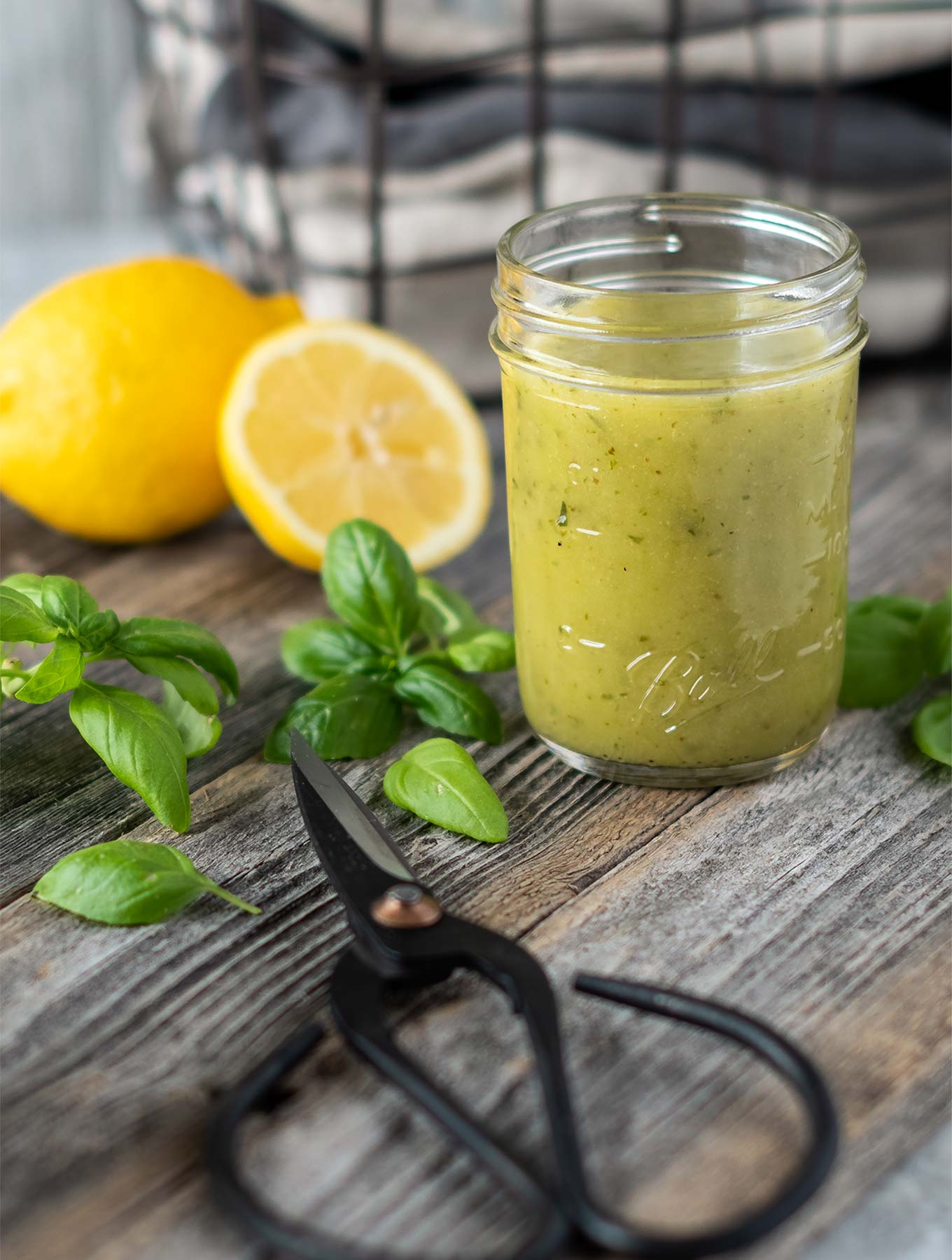 I haven't bought a bottle of salad dressing or vinaigrette in years after I realized how easy it is to make. And, it's not only easy, but tastes SO much better and you don't get all those nasty chemicals and preservatives either.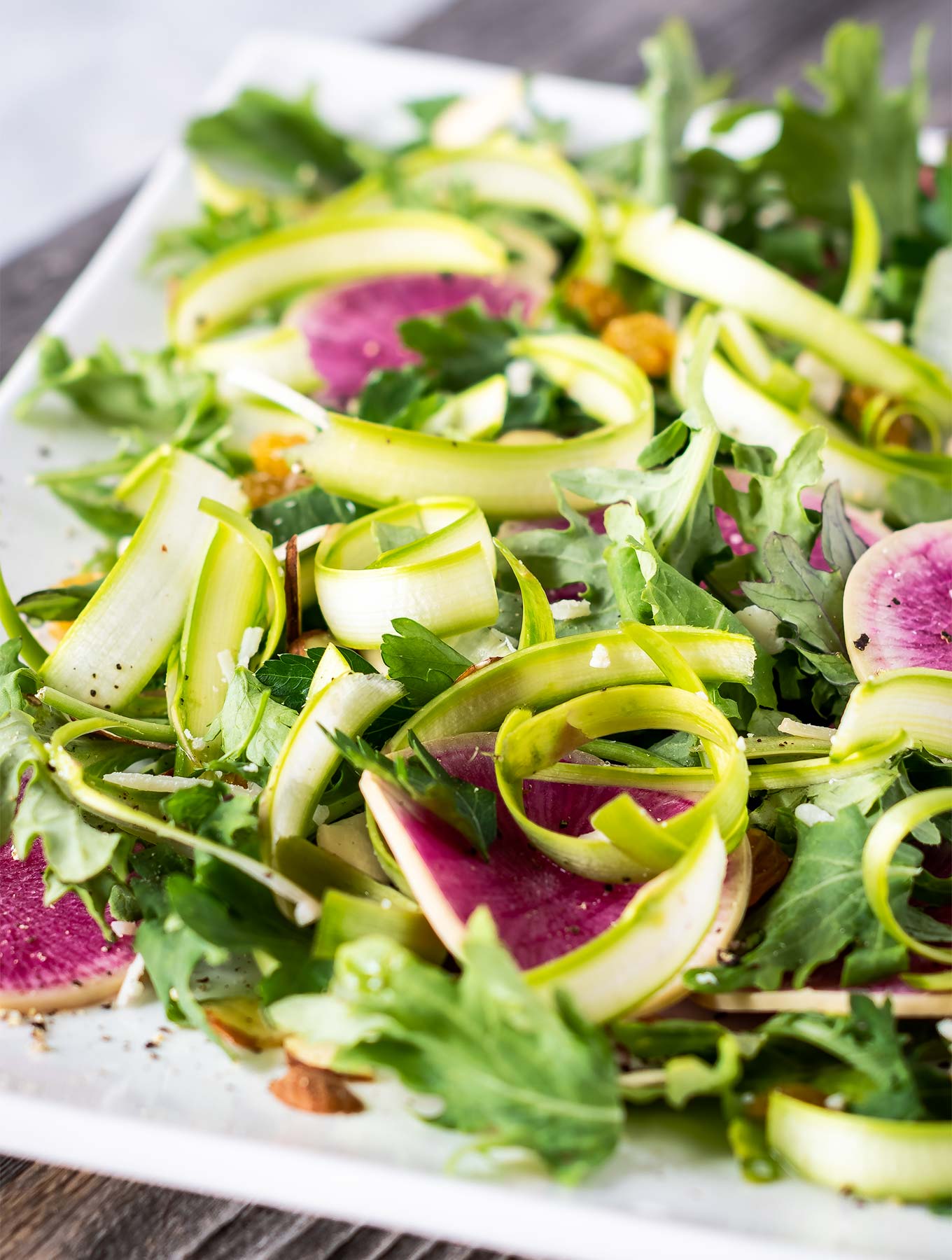 So there you have it. A simple, delicious and colorful salad paired with an easy vinaigrette. I hope this inspires you to get into the kitchen this weekend. If you make this recipe or any recipe on the blog, please feel free to leave a comment below. I love to hear from you all. And, if your on instagram, make sure to tag what you make at #crazyinspiredlife.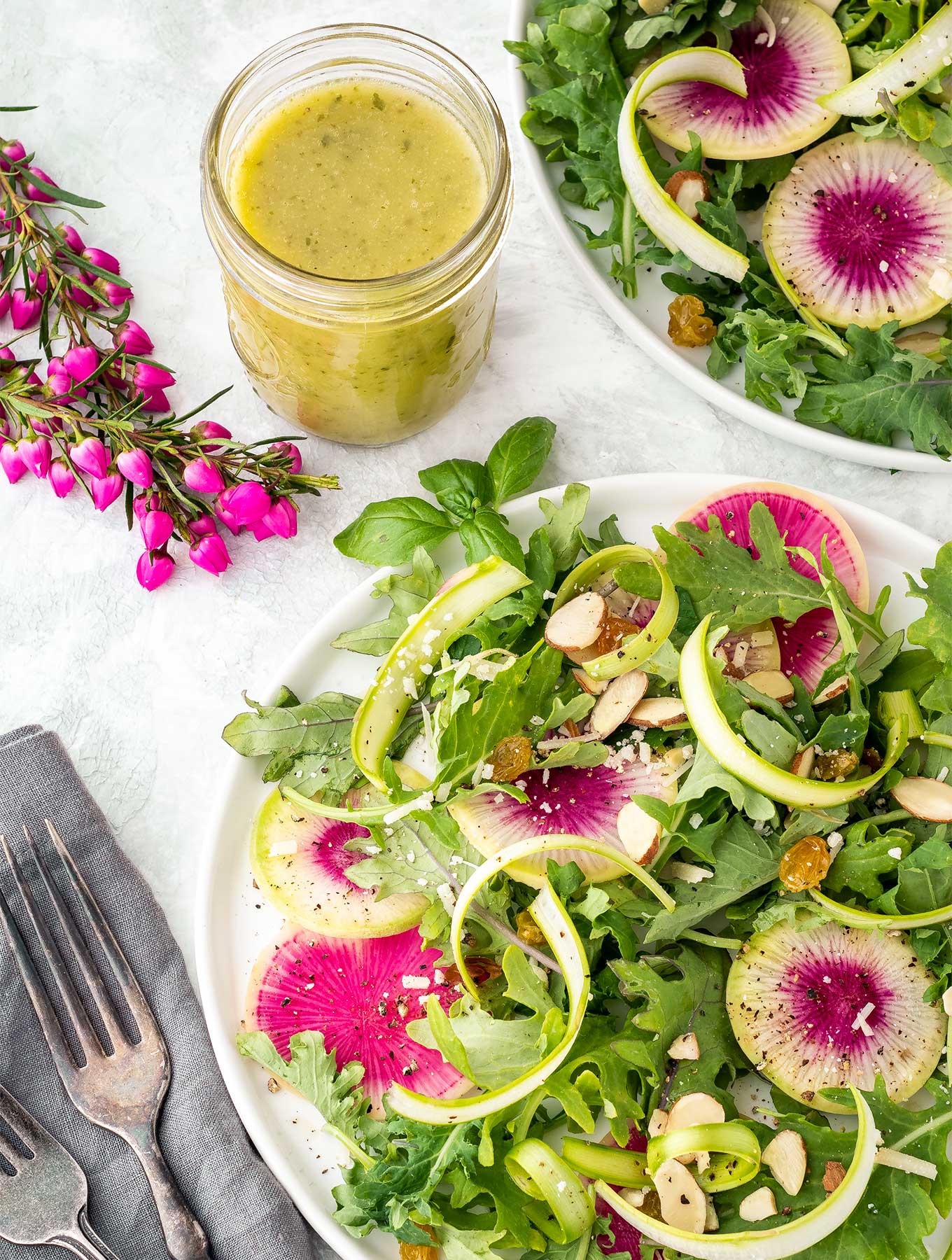 Print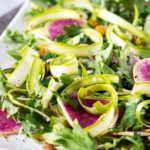 Shaved Asparagus & Watermelon Radish Salad with Lemon Basil Vinaigrette
Author:

Prep Time:

15

Total Time:

15 minutes
---
Description
Celebrate spring with this beautiful shaved asparagus and watermelon radish salad tossed with a lemon basil vinaigrette.
---
Ingredients
Salad Ingredients:
1

Bundle of Fresh Asparagus (shaved with a vegetable peeler)

2

–

3

Watermelon Radishes (julienned)

1/2

C. Parmesan Cheese
 1/3  C. Parsley

2/3

C. Sliced Almonds
Handful of Golden Raisins
Salt & Pepper to taste
Handful of baby Kale or Arugula
Vinaigrette Ingredients:
½

Lemon (juiced)

1

t. Dijon Mustard

½

C. GrapeseedOil

¼

t. Salt

2

T. White Wine Vinegar

1

T. Basil (chopped)

3

t. Honey
Fresh cracked pepper to taste
---
Instructions
Salad Instructions:
Shave asparagus using a vegetable peeler.
Add to bowl.
Add remaining ingredients.
Toss with dressing.
Add salt and pepper to taste.
Enjoy!
Vinaigrette Instructions:
Put all dressing ingredients in a high speed blender except oil.
Blend until well combined.
Slowly drizzle in oil until emulsified.
Set aside until ready to use.