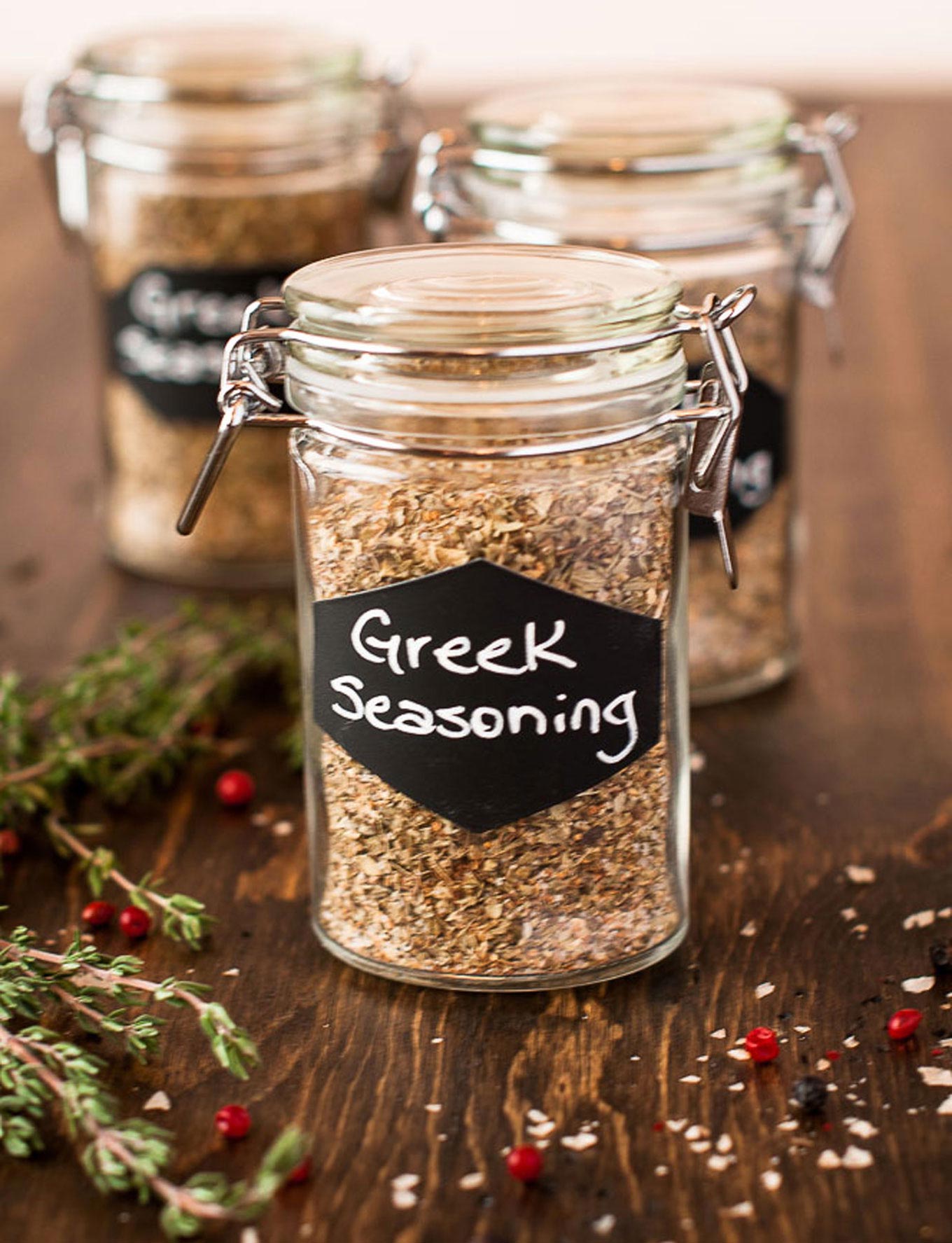 So I am here to tell you that this DIY Greek seasoning is a game changer. It has to be one of the MOST versatile seasonings ever! So let's talk about this amazing spice blend. First and foremost, it is super easy to make and if you buy the spices from the bulk department at your local health food store, Co-Op, etc. it can be pretty dang inexpensive too. It already sounds amazing doesn't it? This spice blend will soon be highly coveted by your friends, family and neighbors, so get ready.
So why is it so amazing? I am sure you are asking at this point. Well besides it being easy to make, inexpensive and versatile, it tastes great too and adds SO much flavor to your recipes. It makes a great marinade for chicken by just adding it to some olive oil and fresh minced garlic. It is great on roasted veggies. I also like to use it in soups, especially Minestrone. For an easy vinaigrette, you can take some Greek seasoning, olive oil, vinegar, and Dijon mustard and voila, you have a quick healthy dressing. Many of my future recipe posts will most likely include this seasoning at some point so you may see it showing up again from time to time.
Did I mention that it makes a great gift too? I mean look at the adorable bottle with the chalkboard label. Your friends will think you are a rock star when they receive this precious jar of time saving goodness. I love the unique oval shape of these jars. I bought mine at Crate and Barrel but you can find great inexpensive jars like these at most craft or kitchen stores.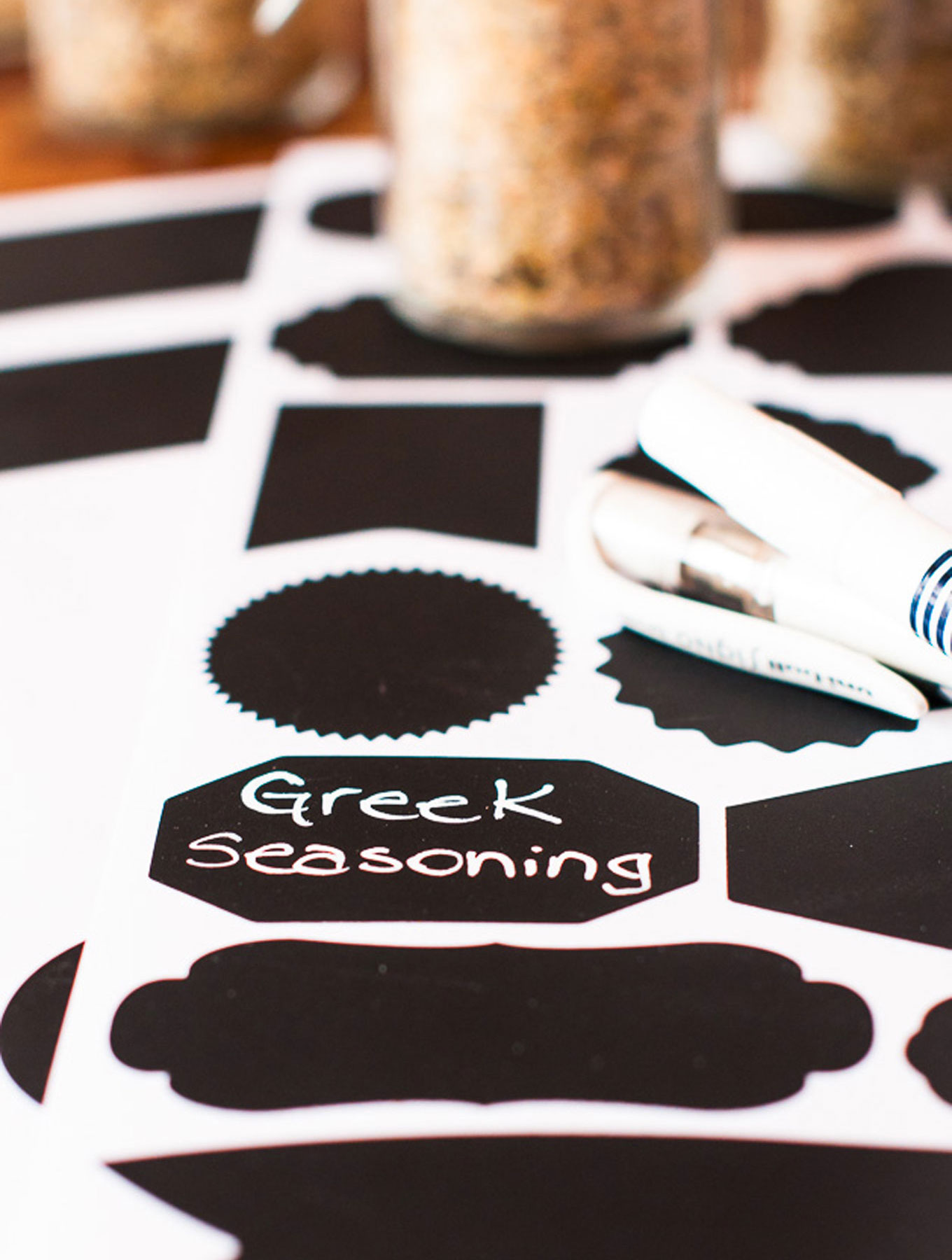 The self-adhesive chalkboard labels give your jars that stylish yet hand made feel. I used a white paint pen for the hand written font. Both the paint pens and the labels can be found at your local craft store. I have recently become obsessed with white paint pens. More posts to come later on my new obsession.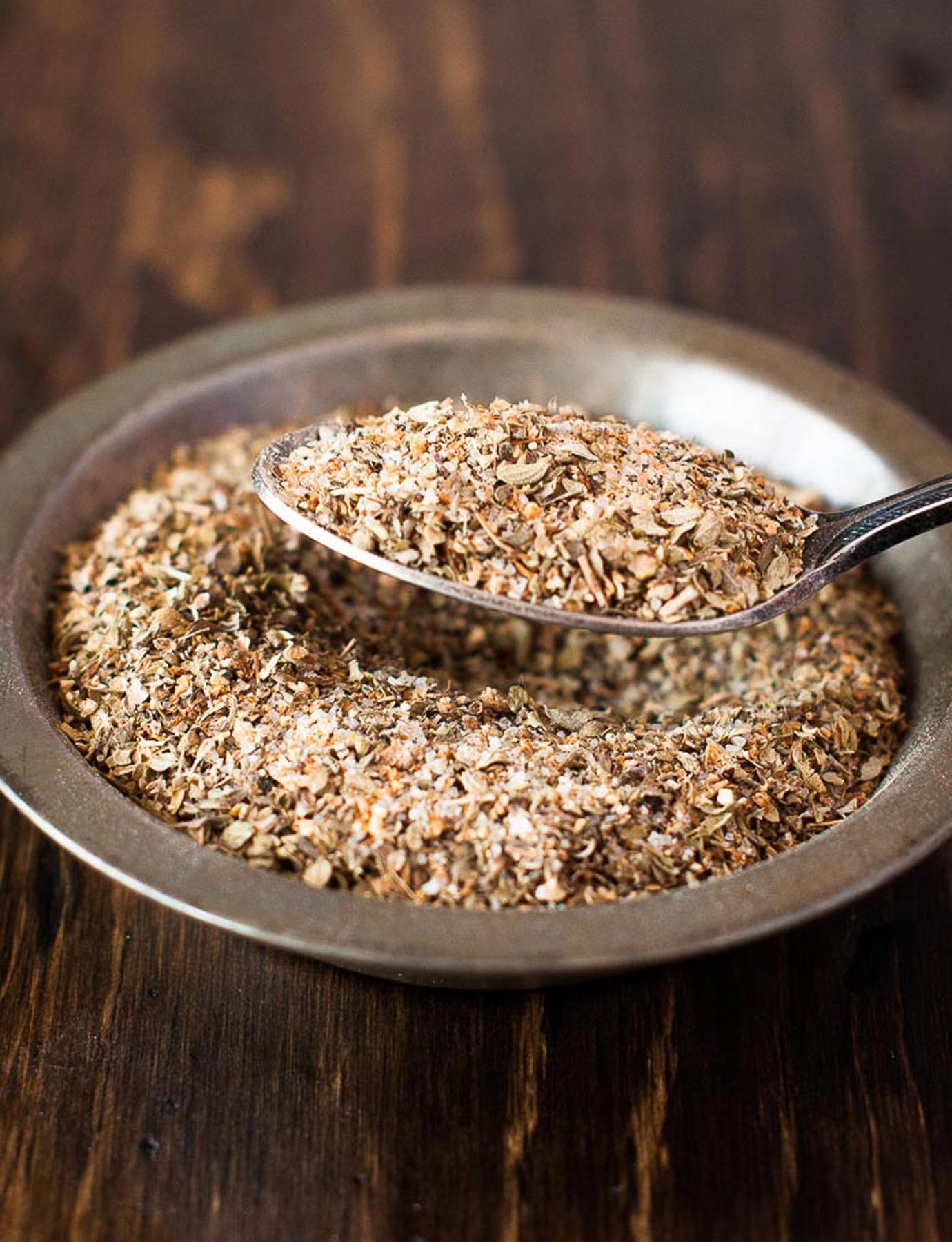 So there are a couple of ways to make this seasoning. First off, you can place all of the dry spice ingredients in a spice grinder and lightly pulse until well combined. Be careful if you go with this option, because you do not want to pulverize all of the herbs into a powder. You want to preserve the dried leaves of the oregano and marjoram.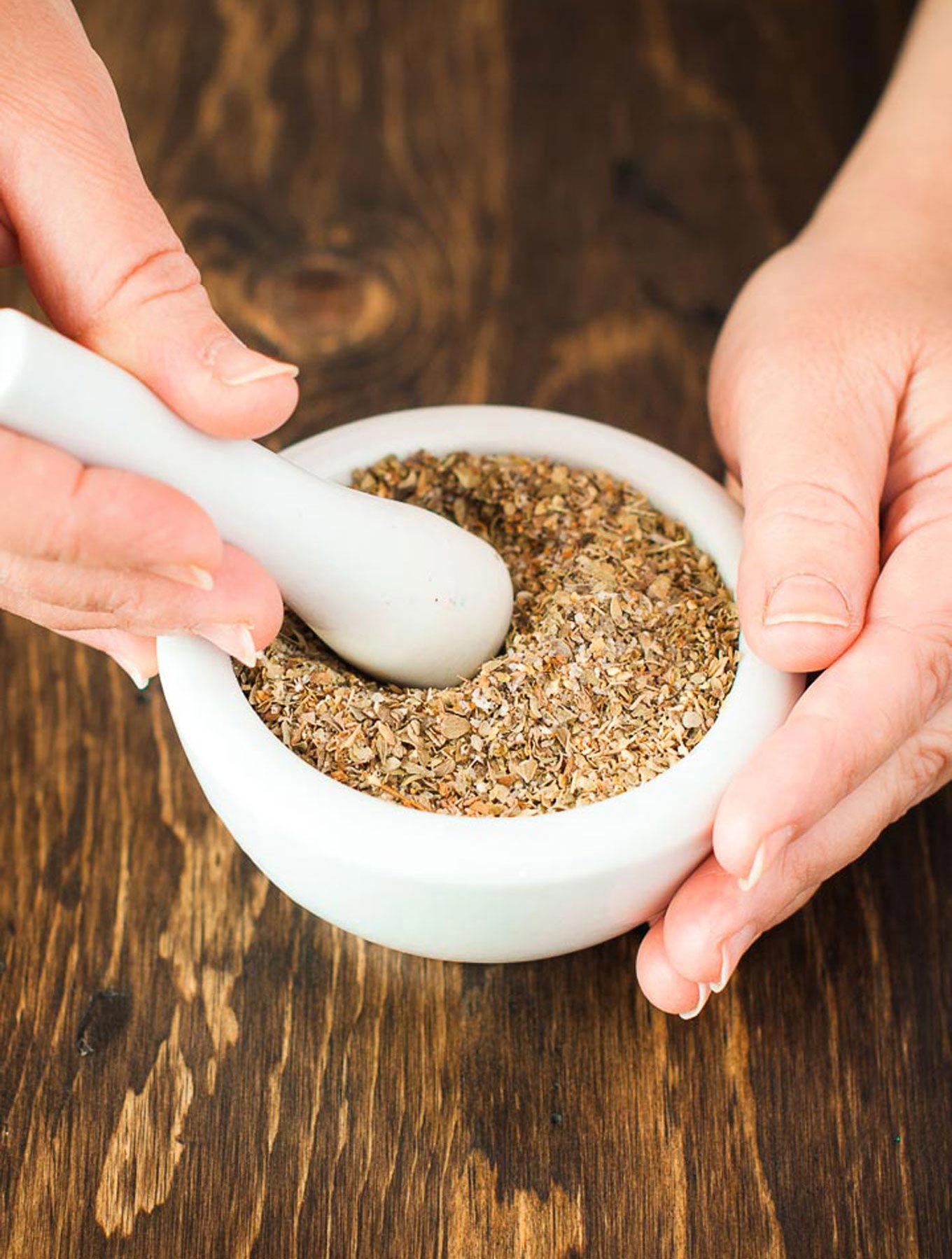 We are just looking to get everything well blended together. If you have a mortar and pestle, you can use that too. Otherwise the easiest and simplest way to make this is to add all the seasonings to a bowl and crush them with the back of a spoon to blend the ingredients together.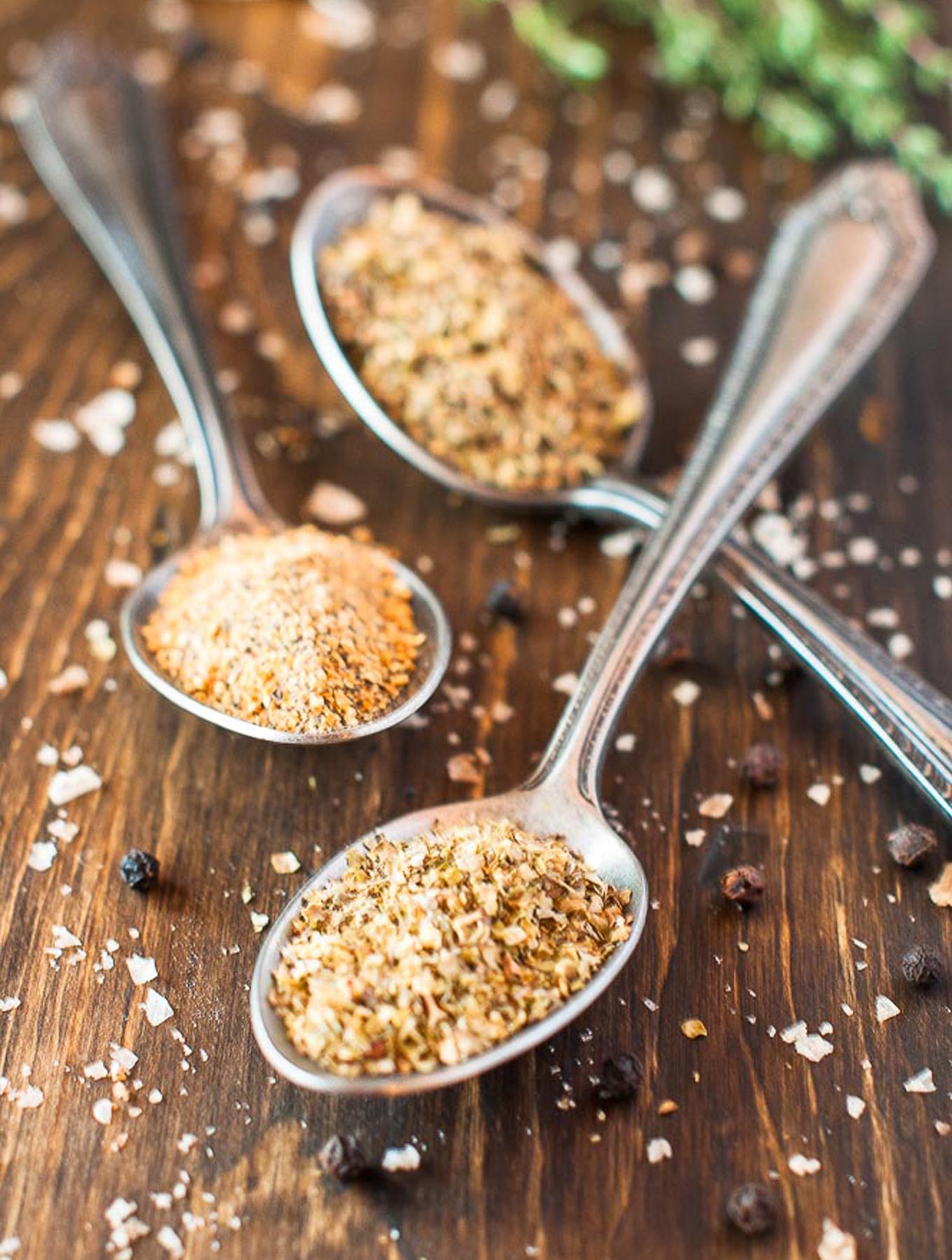 So there you have it my friends. My most favorite and certainly most used spice blend in my pantry. I hope you love it as much as I do. I would love to hear what you think of it and how you use it in your kitchen.
Print
---
Ingredients
1 t.Garlic Powder
2 t. Salt
2 ½ t. Dried Oregano
2 t. Lemon Pepper
1 t. Dried Marjoram
---
Instructions
Place all dried spices into a spice grinder or mortar and pestle and blend until well combined.
SaveSave
SaveSave
SaveSave
SaveSave
SaveSave
SaveSave
SaveSave
SaveSave
SaveSave
SaveSave
SaveSave
SaveSave
SaveSave
SaveSave
SaveSave
SaveSave
SaveSave
SaveSave
SaveSave
SaveSave
SaveSave
SaveSave
SaveSave
SaveSave