Mediterranean Flatbread Pizza…So good!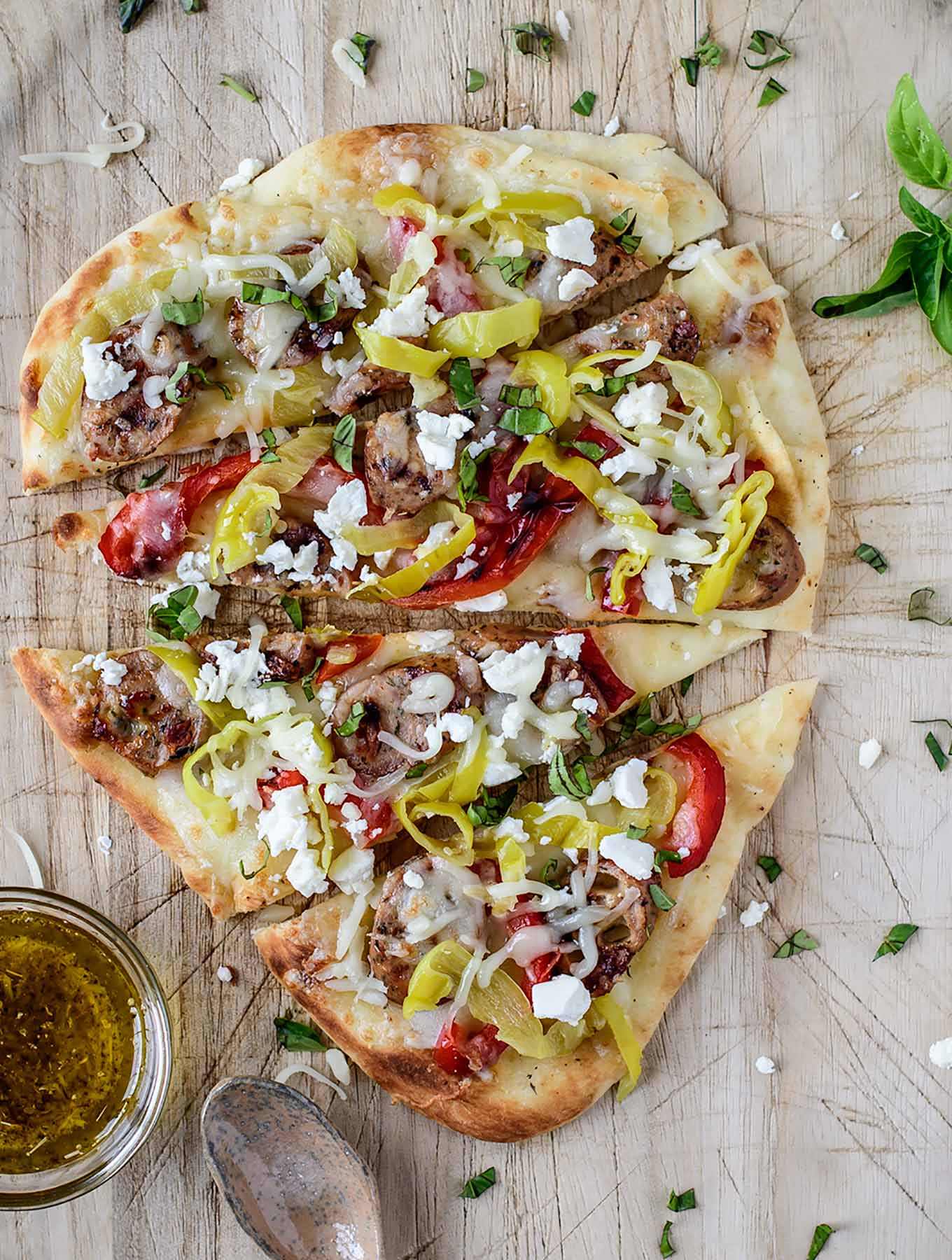 As I type this post, we are in the first week of September. Oh summer, where did you go? I don't know about you, but I am ready for fall. It's one of my favorite seasons of the year. So how do we know when fall is really upon us.
Key indicators that fall is coming:
It's not even halloween and I think Target already has X-mas decorations out…oh my!!
You can enjoy nights on the patio without melting
Kiddos are back in school…exhale!
Pumpkin spice everything is everywhere
While I am not quite ready to switch gears into fall recipes yet , today I'm sharing an easy recipe for a Mediterranean Flatbread Pizza. I couldn't decide whether to call it a flatbread or a pizza, so I chose both, a flatbread pizza. When I did the research to try and find out the difference, I really couldn't find anything substantial. The one thing that I feel that differentiates the two is the crust shape. Traditionally, a pizza is round, while flatbreads are more elongated in shape. Who cares what we call it, it's good, real good!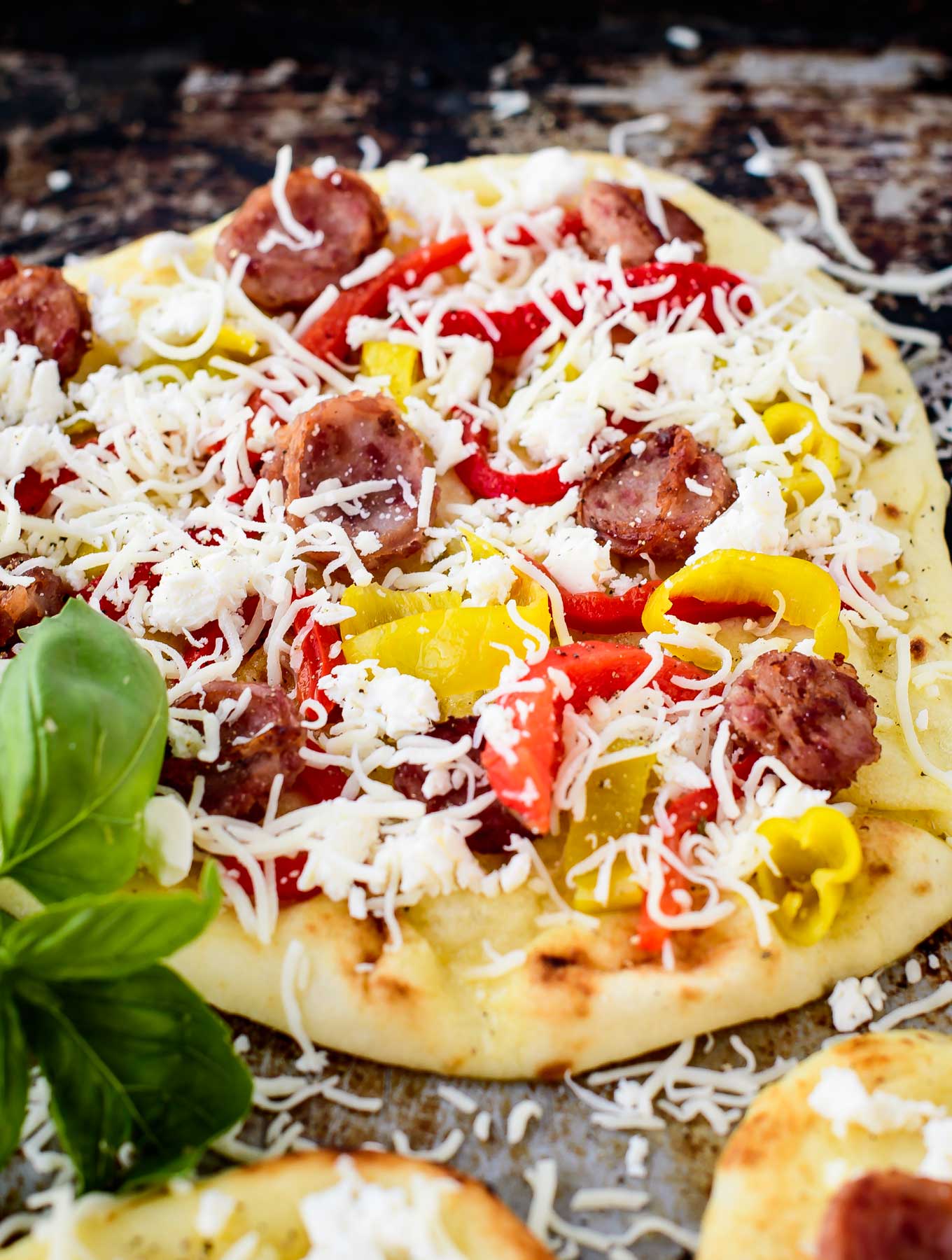 First, the inspiration for this pizza has a bit of a back story. As some of you may know from reading my blog, I teach cooking classes at my local health food store. Last year I was teaching a class called Chopped Kitchen. The idea behind the class comes from the Food Network show Chopped, where there are three rounds; appetizer, entree and dessert. There are four contestants that compete against each other, for three timed rounds, that last 20-30 minutes.
Our version at the store goes like this. I and a another instructor teach the class together but we don't compete. The students pick the ingredients while we leave the room and put them into three bags labeled; appetizer, entree and dessert and then we have to create recipes off the cuff using what's in the bag. Let me start by saying that this whole concept is very stressful for me. I am such a planner. I test every recipe until it's perfect that I teach in my class. This class forces me to lighten up a bit and also shows the students how to put dishes together without a recipe. I do have to say, it is a fun time for all and some pretty amazing food has come out of it, hence this pizza, err flatbread, whatever, you know.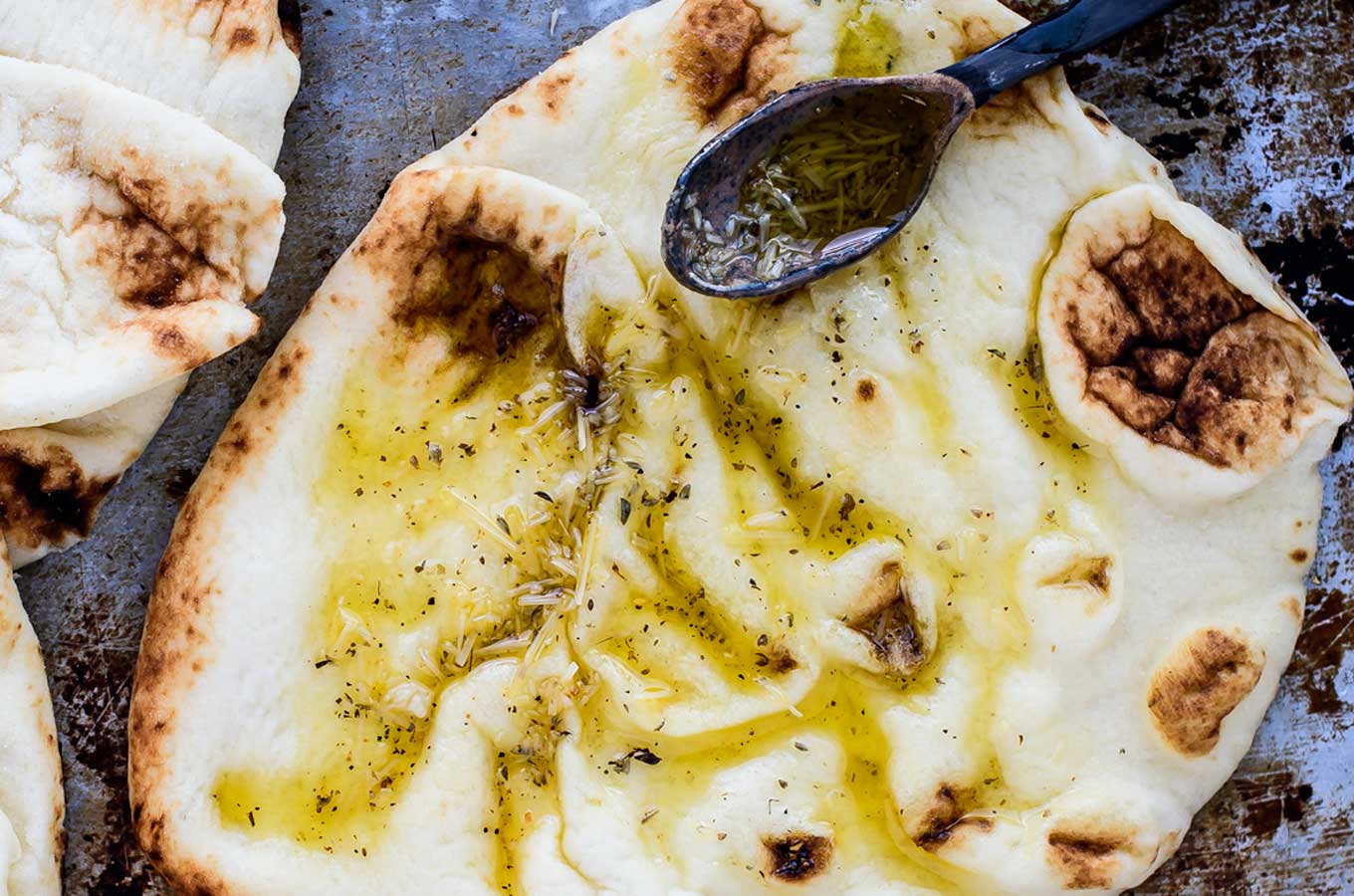 The original version of this pizza from the class was made using a tortilla that was in the bag along with cucumber, sausage and feta cheese. To be honest, when I look at those four ingredients together, I am still amazed that we pulled off something of blog worthy caliber.
I adapted the recipe a bit using a naan crust, which I LOVE. If you have not heard of naan, it is a pita like bread that is popular in India, traditionally made in a Tandoor oven. Naan has become more widely available at most grocery stores, but if you can't find it, feel free to use your favorite pizza crust.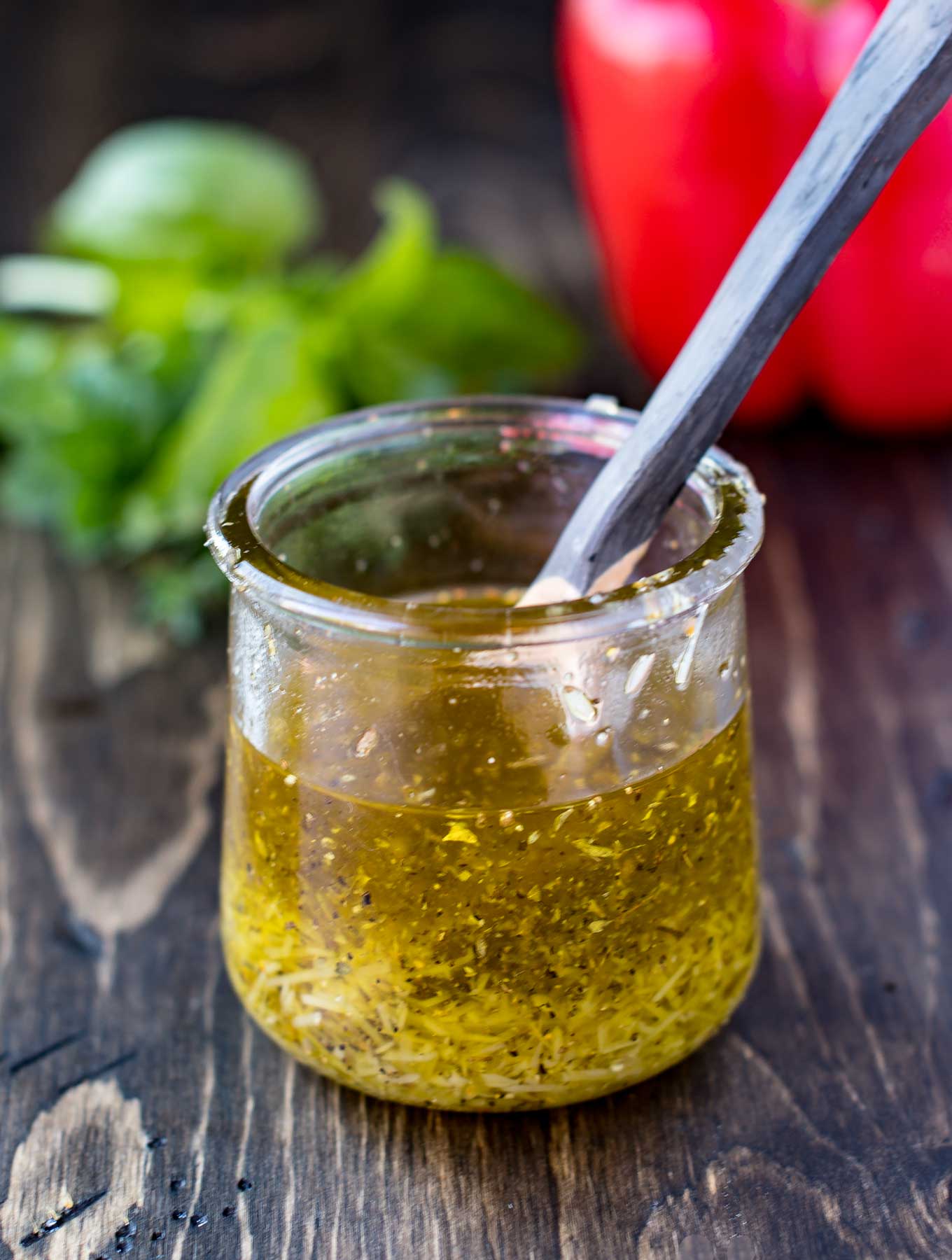 Now, for the sauce. So let's just get this out here right now. I am not a red sauce girl!! I prefer a simple olive oil, herb, and cheese base for my crust. I find, you have SO much more flexibility with the toppings than you do with a red sauce. I mean everything goes with the base we are using for this flatbread. The simple sauce I used has only three ingredients:
Olive Oil
Parmesan Cheese
Of course, the main star being the Greek Seasoning. I use it on everything!! It packs so much flavor for simple marinades, salad dressings and now pizza sauce.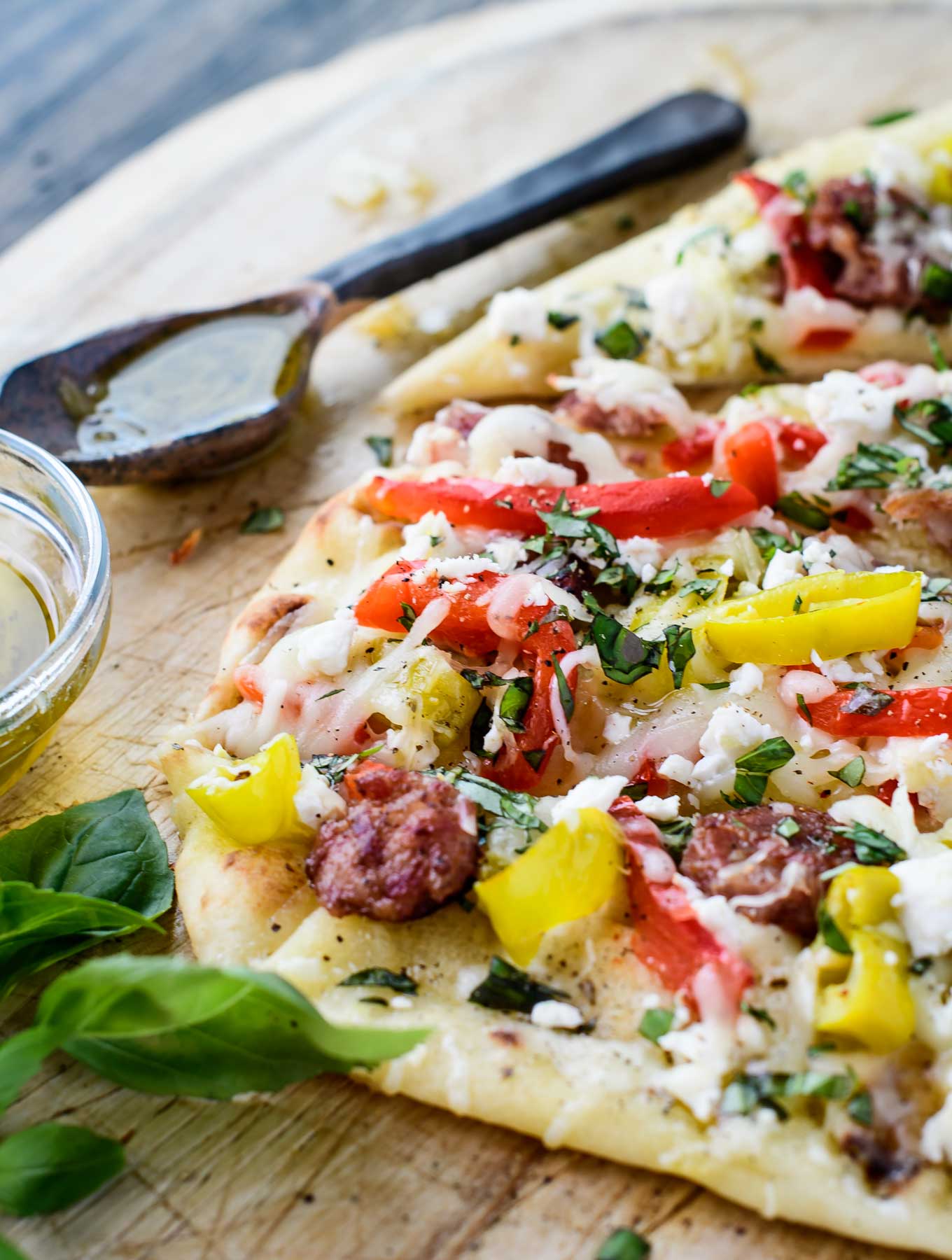 This pizza comes together in minutes and is a major crowd pleaser. Great as a main course with a salad, or as a simple appetizer.
You will notice, that there are not proportions on the recipe, simply because you are just layering up the ingredients to your preference. You get decide how many toppings you want..gotta love that!
Print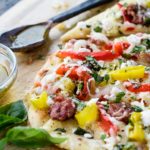 Mediterranean Flatbread Pizza
Author:

Prep Time:

10

Cook Time:

10

Total Time:

20 minutes
---
Description
Quick and easy mediterranean flatbread topped with red peppers, pepperoncini, chicken sausage, feta and basil on an olive oil base.
---
Ingredients
Sauce Ingredients:
Olive Oil
Shredded Parmesan Cheese
Flatbread Ingredients:
Naan Bread (I used Stonefire brand)
Sausage (Sliced) (I used Gilbert's Caprese Chicken Sausage)
Pepperoncini (sliced)
Roasted Red Pepper (cut into strips)
Feta Cheese (crumbled)
Shredded Mozzarella Cheese
Fresh Basil (chopped)
---
Instructions
For the olive oil base (sauce), mix olive oil, greek seasoning and parmesan cheese together in a small bowl until well combined and set aside.
Grilling the sausage is optional but I like the extra smokey flavor it gives.
Brush olive oil herb base on Naan crust.
Top with remaining ingredients. I like to start with the sausage first and end with the cheese.
Follow baking instructions for Naan flatbread crust.
SaveSave
SaveSave
SaveSave
SaveSave
SaveSave
SaveSave
SaveSave