Shaved Brussels Sprouts Salad with Vanilla Vinaigrette…the perfect fall salad!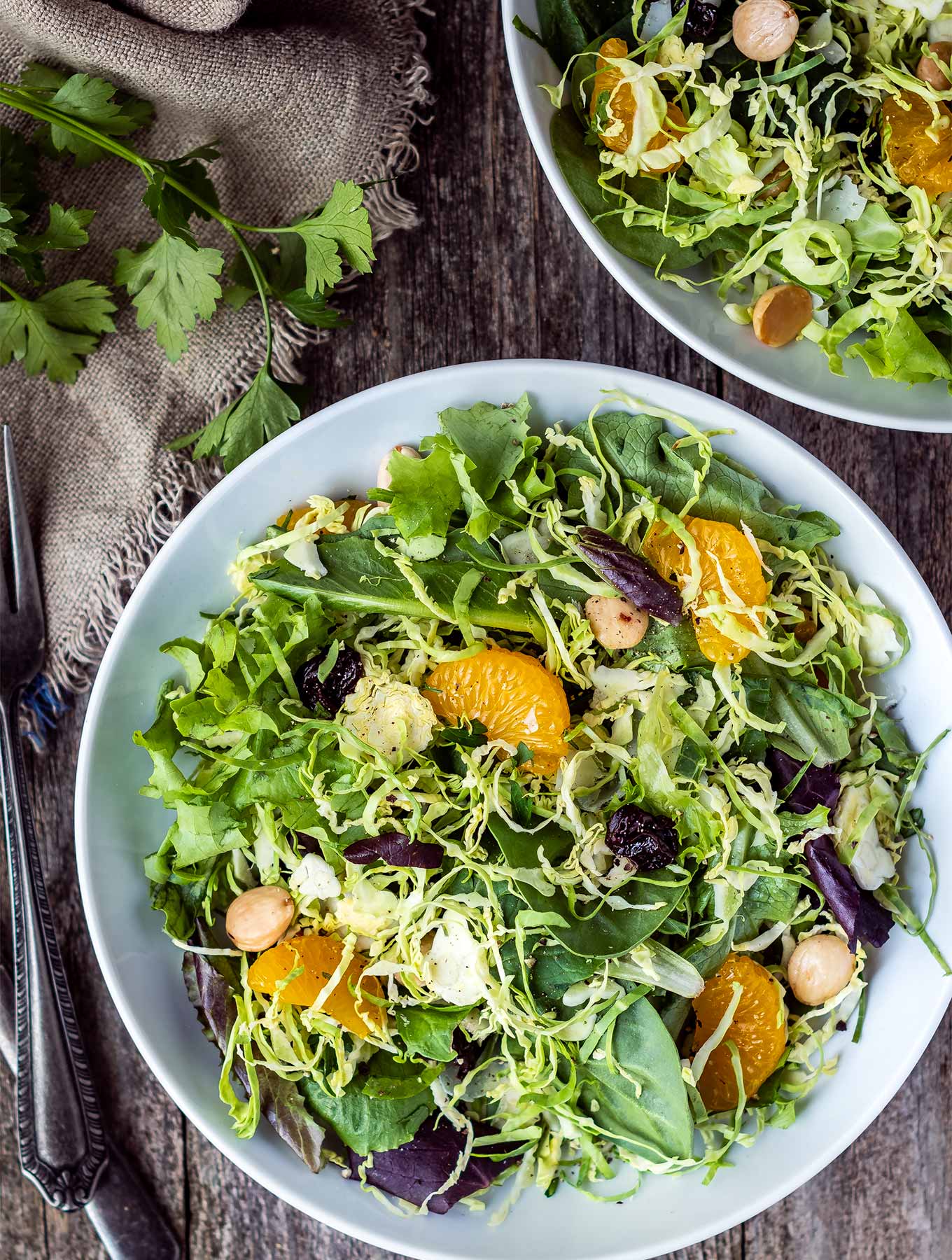 Who's with me on salads year round? With all of the amazing textures, flavors, and colors of ingredients, the combinations are endless! Salads are one of those meals that I never get sick of. For me, the key to a great salad is the perfect balance of crunch and a killer dressing. This one delivers on all cylinders.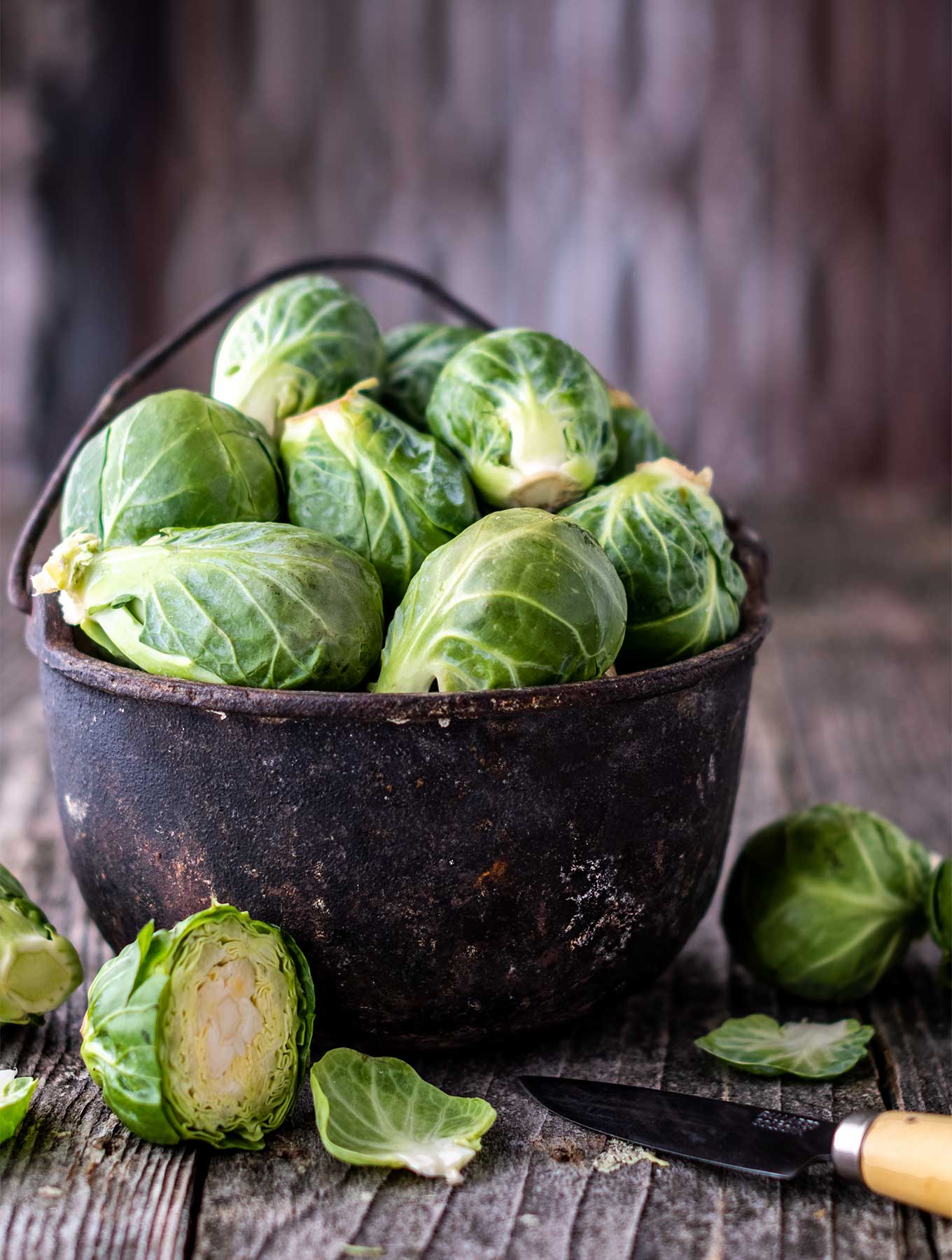 First, lets talk about the Brussels Sprouts. Maybe you're like me and you grew up hating them. I remember my mother making them and the smell of sulphur wafting through the house was just awful. It wasn't until my adult years where I rediscovered this humble little cruciferous vegetable that I became a fan.
For me, the gateway was roasted Brussels Sprouts. Roasting was a total game changer for me. I always tell people who hate brussels sprouts and  especially beets to try them roasted. Roasting brings out such a different flavor that is far more appealing in my opinion.
Now, raw brussels sprouts like kale can be a little bitter. The key is shredding. I find that this really tempers the bitterness as well as pairing with some mixed greens. This creates a perfect crunchy backdrop for the remaining ingredients. I love to use my kyocera slicer for this. Makes the whole process super easy!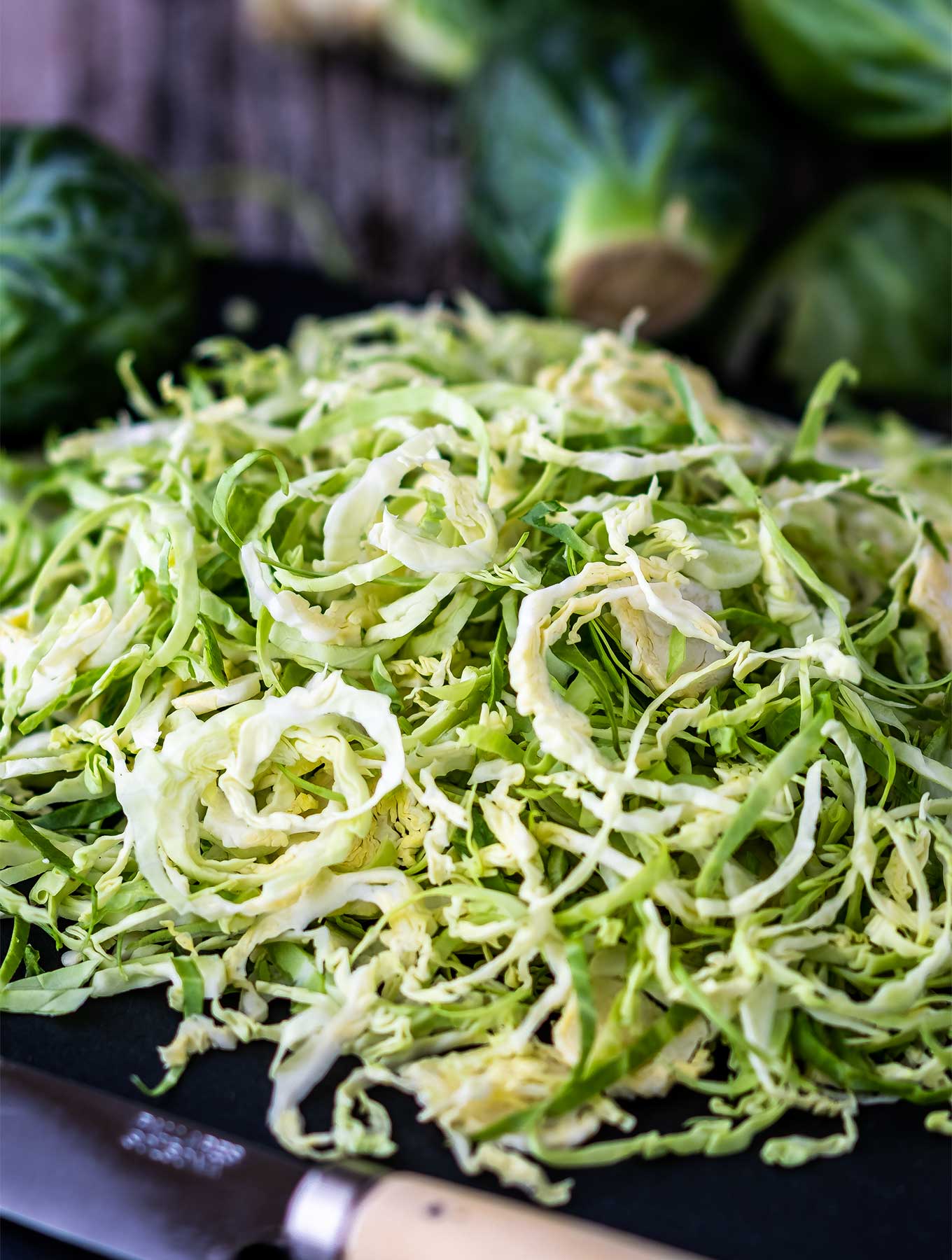 This salad is great because you can flex the ingredients in so many ways. If you don't like dried cherries, you can substitute cranberries or even golden raisins. I love macrona almonds, but they can sometimes be hard to find. If that's the case, try toasted pecans, walnuts, or hazelnuts. You can also switch up the greens with kale, fresh spinach. Use what you may have on hand…keep it simple.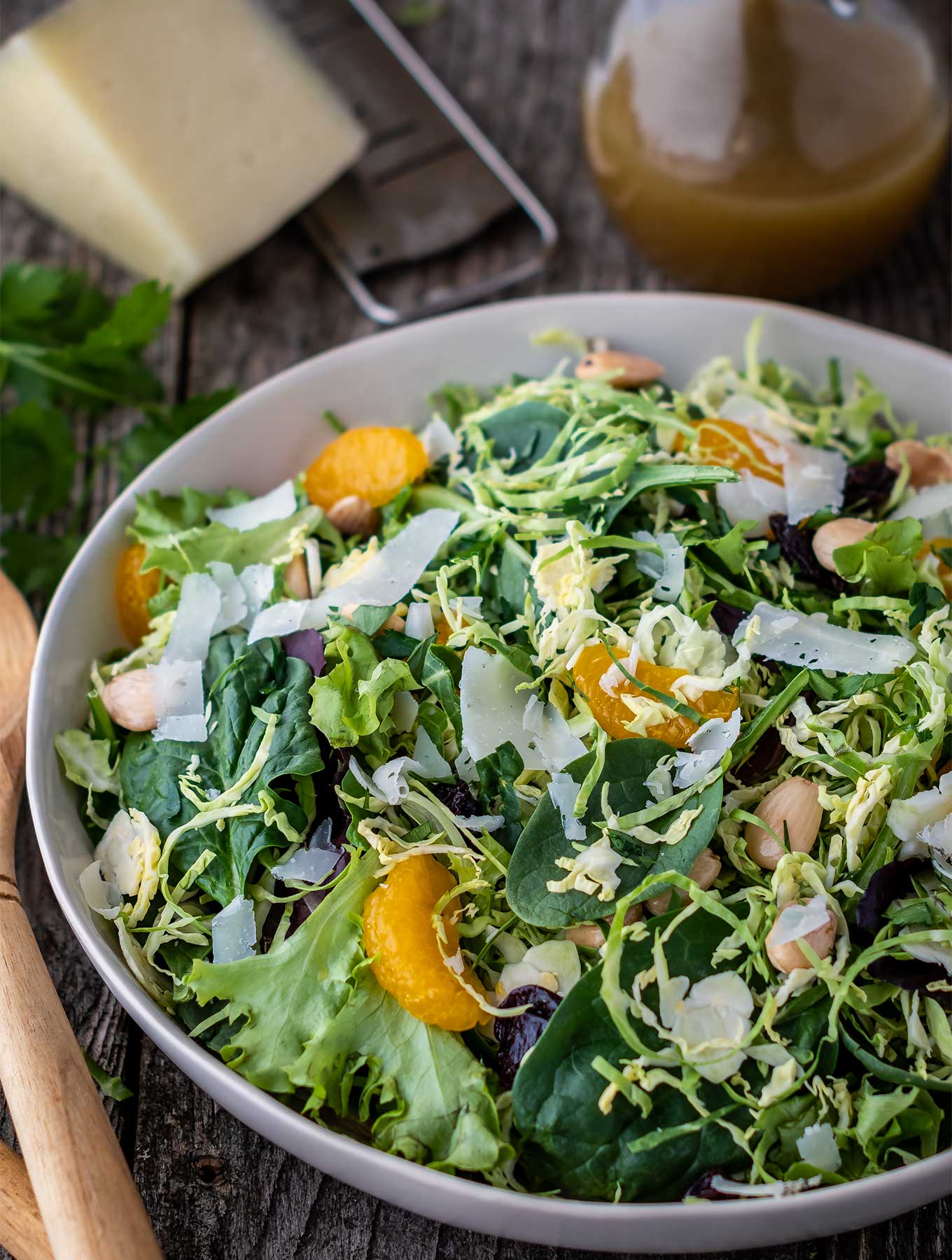 Nothing completes a good salad like a home made salad dressing or vinaigrette. This vanilla vinaigrette is super yummy and very versatile. It pairs well with any salad that has dried or fresh fruit.
I haven't bought a salad dressing in years. Why make your own? Well, for one, they come together in minutes in a blender and most importantly they are far better for you. You wouldn't believe how many chemicals and additives are in bottled salad dressing. They will stay fresh in your fridge for at least a week or more. Easy peasy!! No reason to buy a dressing again. Fresh is better…I promise!
I hope you enjoy!
Print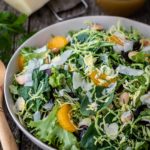 Shaved Brussels Sprouts Salad with Vanilla Vinaigrette
Author:

Prep Time:

20 minutes

Total Time:

20 minutes
---
Description
This shaved Brussels Sprouts Salad is loaded with mixed greens, dried cherries, marcona almonds, shaved manchego and a yummy vanilla vinaigrette.
---
Ingredients
Salad Ingredients:
 3 C. Brussels Sprouts (shaved)

4

C. Mixed Greens

1/2

C. Dried Cherries

1/2

C. Shaved Manchego Cheese

1/2

C. Marcona Almonds

1

T. Fresh Parsley (chopped)

1/2

C. Mandarin Oranges
Salt & Pepper to taste
Dressing Ingredients:
1

t. Vanilla Extract

4

T. White Balsamic Vinegar

3

T. Maple Syrup

½

C. GrapeseedOil

¼

t. Salt

1 ½

t. Dijon Mustard

2

t. Lemon Juice
Pepper to taste
---
Instructions
Salad Instructions:
Place all salad ingredients into a large bowl.
Toss until combined.
Add desired amount of dressing.
Toss until coated.
Add salt and pepper to taste.
Dressing Instructions:
Put all dressing ingredients in a high speed blender except oil.
Blend until well combined.
Slowly drizzle in oil until emulsified.