DIY Essential Oil Diffuser Bracelets..Where Fashion meets Aromatherapy!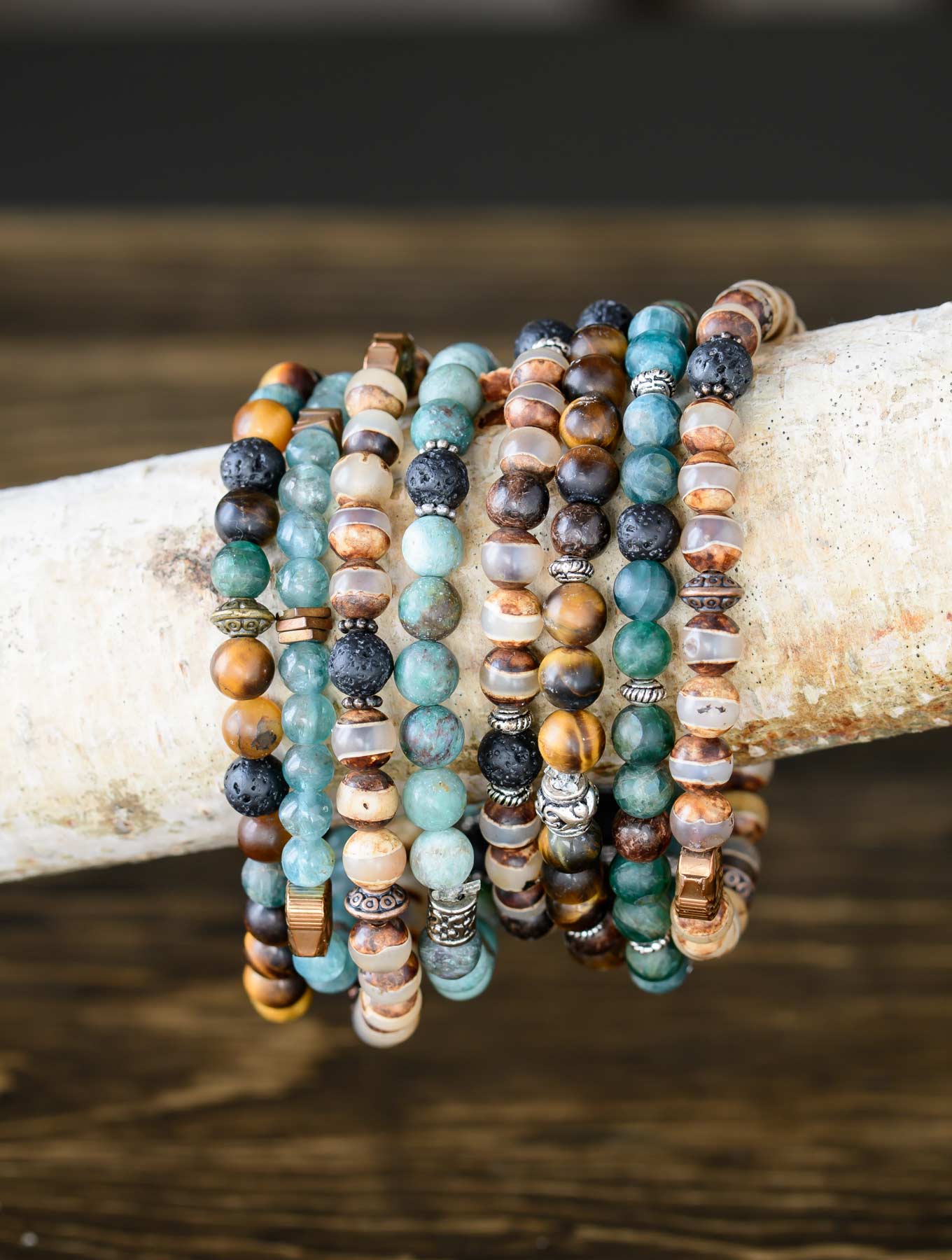 So, what do you get when you combine an ex-jewelry designer with a blogger who loves essential oils? These DIY Essential Oil Diffuser Bracelets!
I started a jewelry line about seven years ago called Via Patina where I specialized in making hand made pieces using semi-precious stones and aged metals. I didn't have any formal training in designing jewelry, I just sort of jumped in. Seems to be a trend with me. Get inspired…jump in head first. I LOVE trying new things, especially when it involves making something with my hands. One of the key reasons that I started this blog is to hopefully inspire you to do the same.
So what is a diffuser bracelet? I would describe it as fashion meets aromatherapy. A super stylish and portable way to wear and diffuse your favorite essential oil blends. Since it reached 58 degrees here in Minnesota today, and I am officially declaring it spring, we can start thinking about accessorizing our spring/summer wardrobe. These bracelets are perfect to wear with a maxi dress and look great layered together with jeans and a simple t-shirt. Might I add that mother's day is around the corner. What a perfect, handmade gift!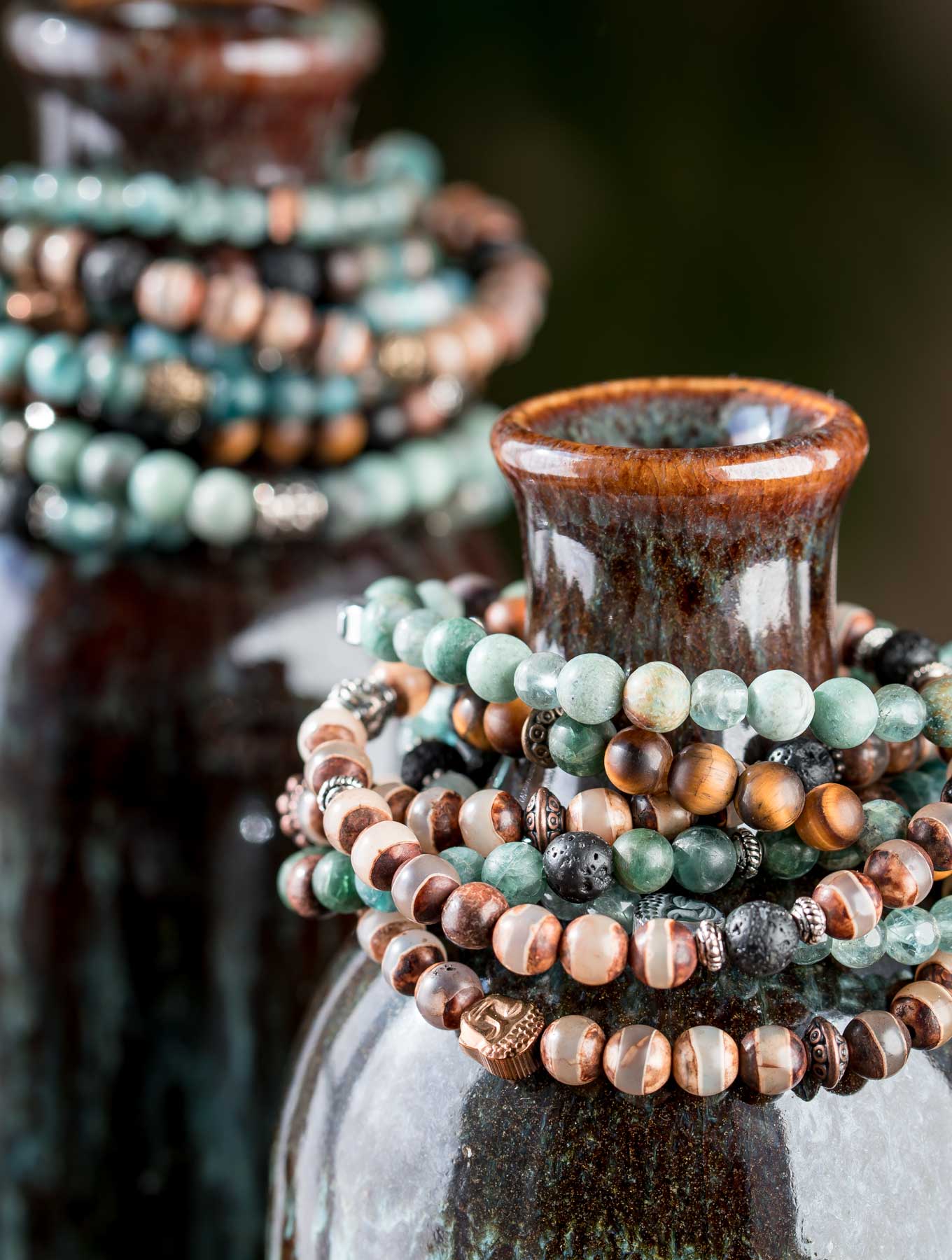 Don't let these "straight out of a boutique" looking bracelets intimidate you. They come together in about 20 minutes and require very few supplies.
For these DIY Essential Oil Diffuser Bracelets, you will need: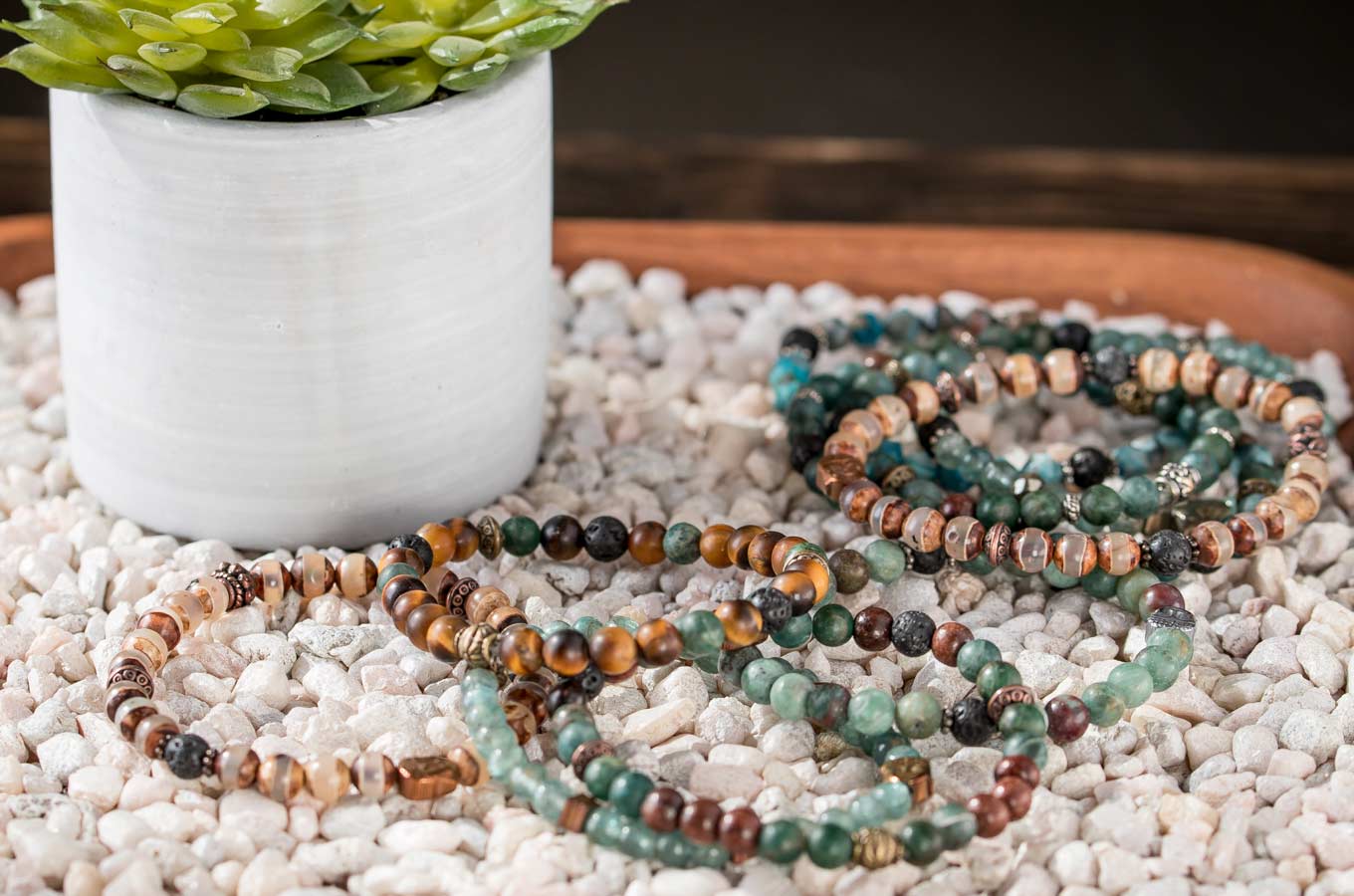 One thing that I have always been inspired by is color and texture. I think that's why I loved designing jewelry so much. I am so fascinated by all of the colors and patterns within semi-precious stones. It's hard to believe that these stones once existed beneath the earth's surface. They are very easy to find at local craft stores, etsy and many online retailers. The one thing that defines these bracelets as diffusers are the lava beads. They are literally made from cooled down molten rock from volcanoes. These porous beads allow the essential oils to penetrate the surface and will give off a scent for about 3-5 days depending on the oils. Oils that are more viscous like vetiver and sandalwood (two of my faves) will last longer.  The beads are mostly found in black, their natural color, and sometimes dyed in different colors.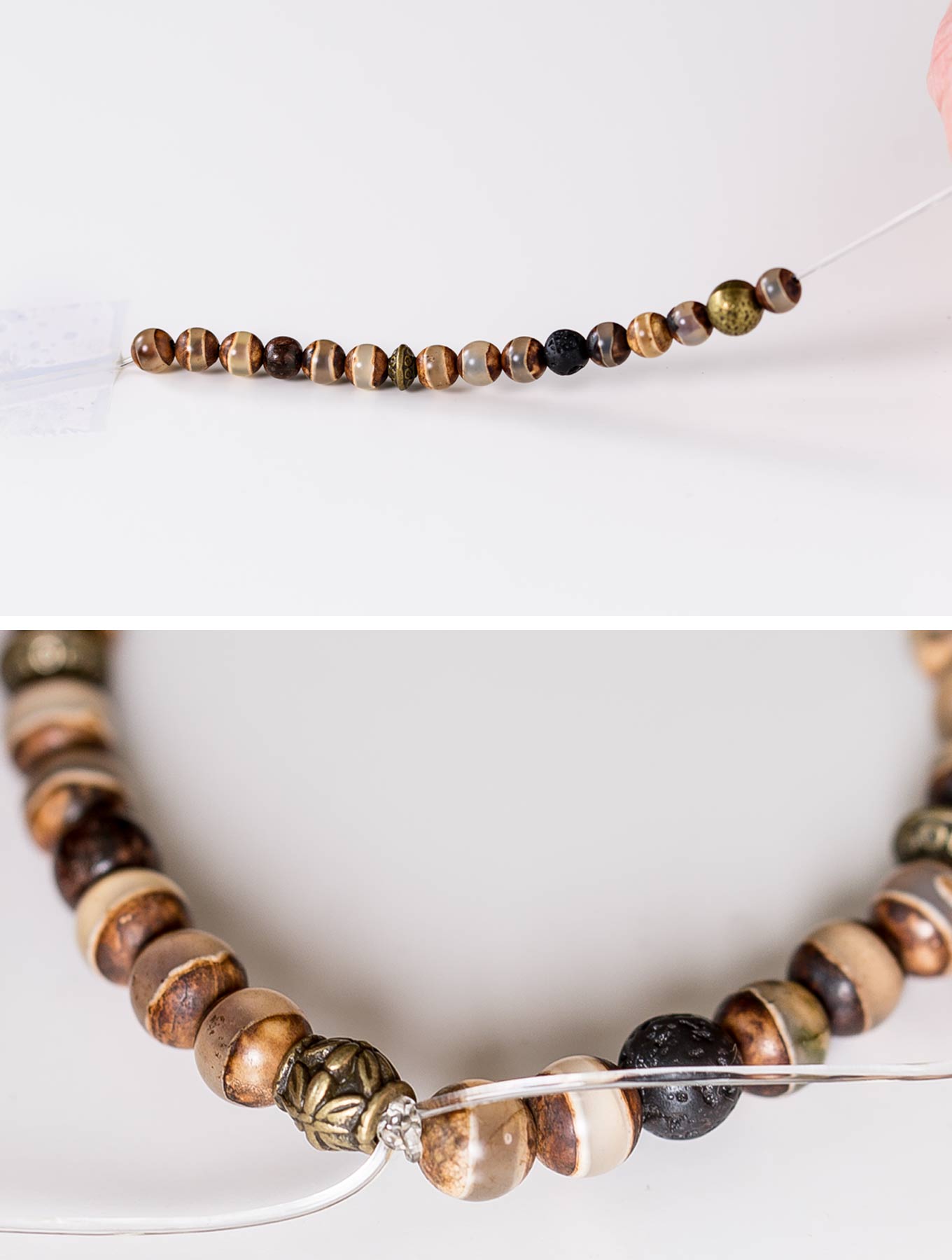 Creating these DIY Essential Oil Diffuser Bracelets could not be easier. Let's break it down, step by step:
Cut a piece of stretch magic to around  10 inches. Pre-stretch the string by pulling the ends away from each other. Do this about 3-5 times.
Tape down one end of the string onto a paper plate or flat surface. Now let's get creative, and layer on the beads and spacers in a pleasing pattern or design (no rules here..do what you love).
Continue to add beads until you get enough beads that will wrap around your wrist, making sure to end with a spacer bead that has a larger hole. You want to do this because when you tie your knot, you want it to be hidden in the hole of the bead. How is that for perfection?
After you have all of your beads on, you want to tie 2-3 knots making sure to pull tight after each knot.
Dab a bit of glue on the knot and let dry overnight.
Trim off the excess string and voila! You have a beautiful, handmade bracelet, made by YOU!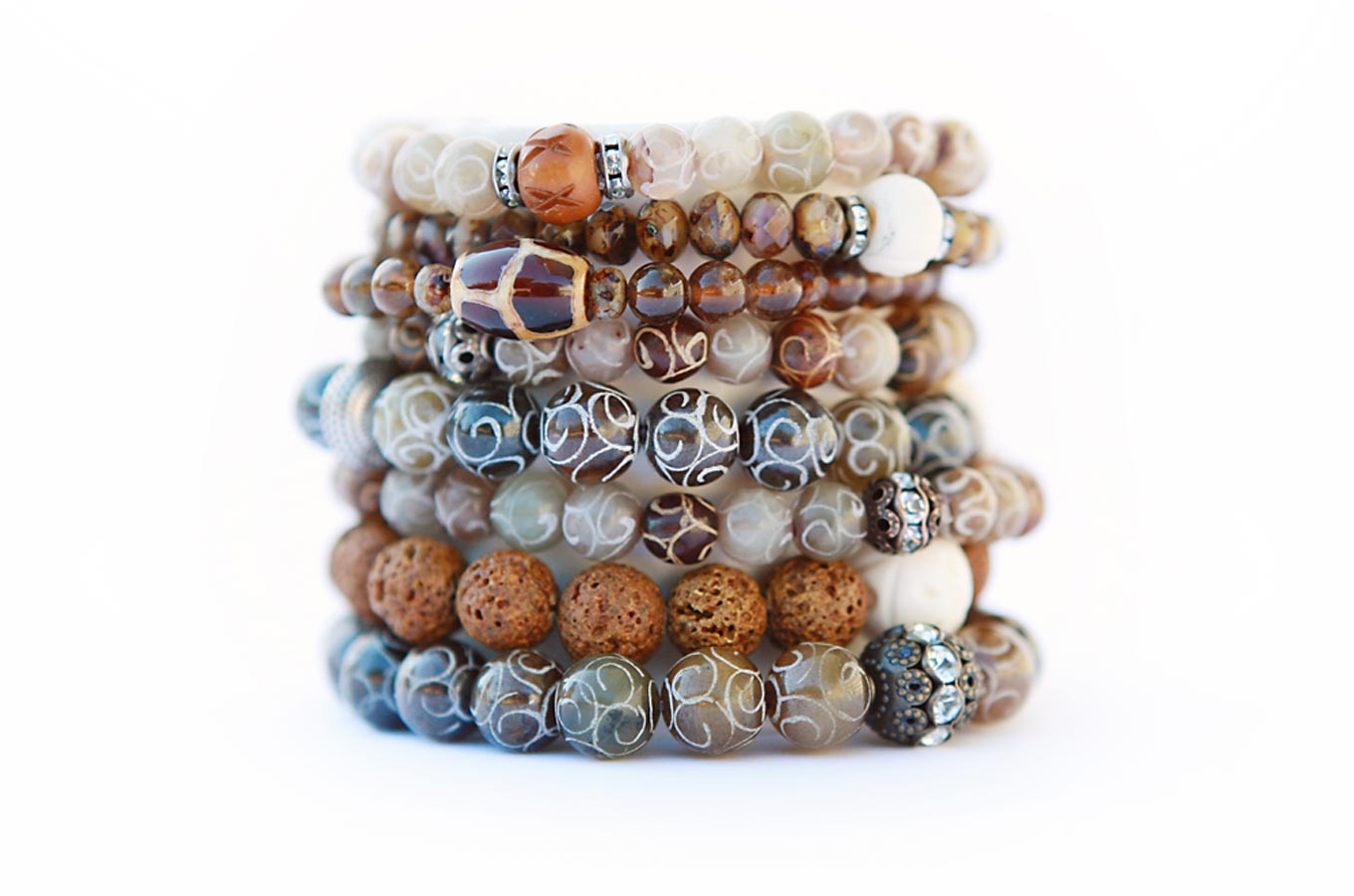 Now it's time to add the oils. You can add your favorite oil or add a different oil to different beads to create your own custom blend. Keep in mind, you are only placing the oil on the lava beads because they are porous and the others are not. Add about 1-2 drops of essential oil to each one of the lava beads. If you are new to essential oils, I recommend starting here with this great article Essential Oils 101.
You can use single oils or here are a couple of blends to get you started.
Relaxing Blend: Lavender, Frankincense, Clary Sage, and Mandarin
Energy Blend: Rosemary, Spearmint, Grapefruit and Lemongrass
Would love to see your creations. You can tag @crazyinspiredlife on Instagram and hashtag it #crazyinspiredlife
If you are on Facebook or Pinterest, come find me at Crazy Inspired Life. I Look forward to connecting with you there. As always, I would love to hear your feedback.
Save
SaveSave
SaveSave
SaveSave
SaveSave
SaveSave
SaveSave
SaveSave
SaveSave
SaveSave
SaveSave
SaveSave
SaveSave
SaveSave
SaveSave
SaveSaveSaveSaveSaveSave
SaveSaveSaveSave
SaveSave
SaveSave
SaveSave
SaveSave
SaveSave
SaveSave
SaveSave
SaveSave
SaveSaveSaveSave
SaveSaveSaveSaveSaveSave
SaveSave
SaveSaveSaveSave
SaveSave
SaveSave
SaveSave
SaveSave