Avocado Toast With Poached Egg On Grilled Sourdough…simple, unique, and delicious!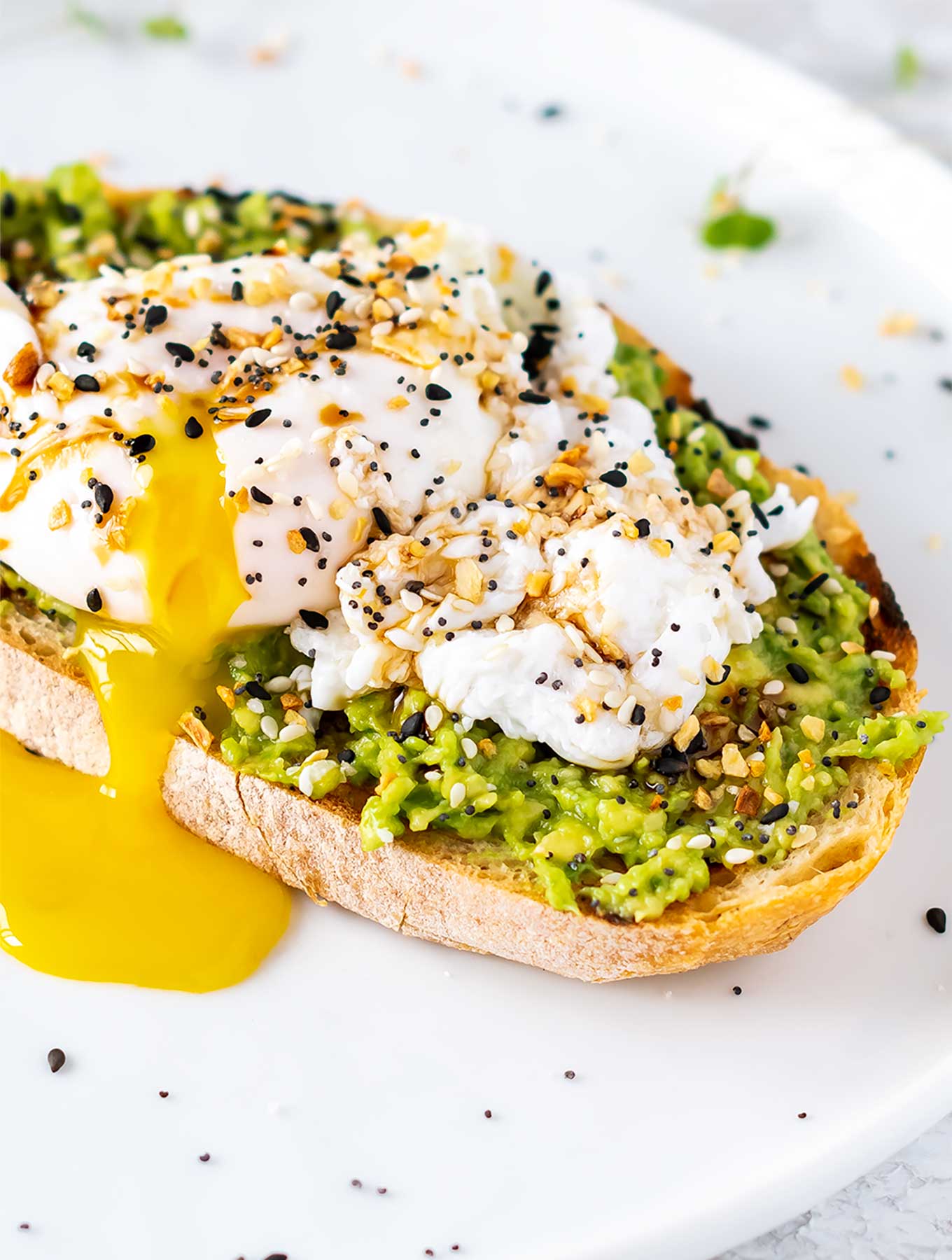 I don't know about you, but I am loving the warmer weather. In Minnesota it has been absolutely beautiful. It has been a busy week over here. With teaching classes, developing recipes and doing a large shoot for a client, I'm ready for a glass of prosecco and a patio. I can't wait for the weekends to arrive!!
But first we need to talk about this Avocado Toast With Poached Egg on Grilled Sourdough. Oh my! It all starts with grilled sour dough bread, a generous smear of avocado, perfect poached egg, sprinkle of everything but the bagel seasoning, drizzle of smoked shoyu and some optional micro greens. Words cannot even describe my love for this simple dish.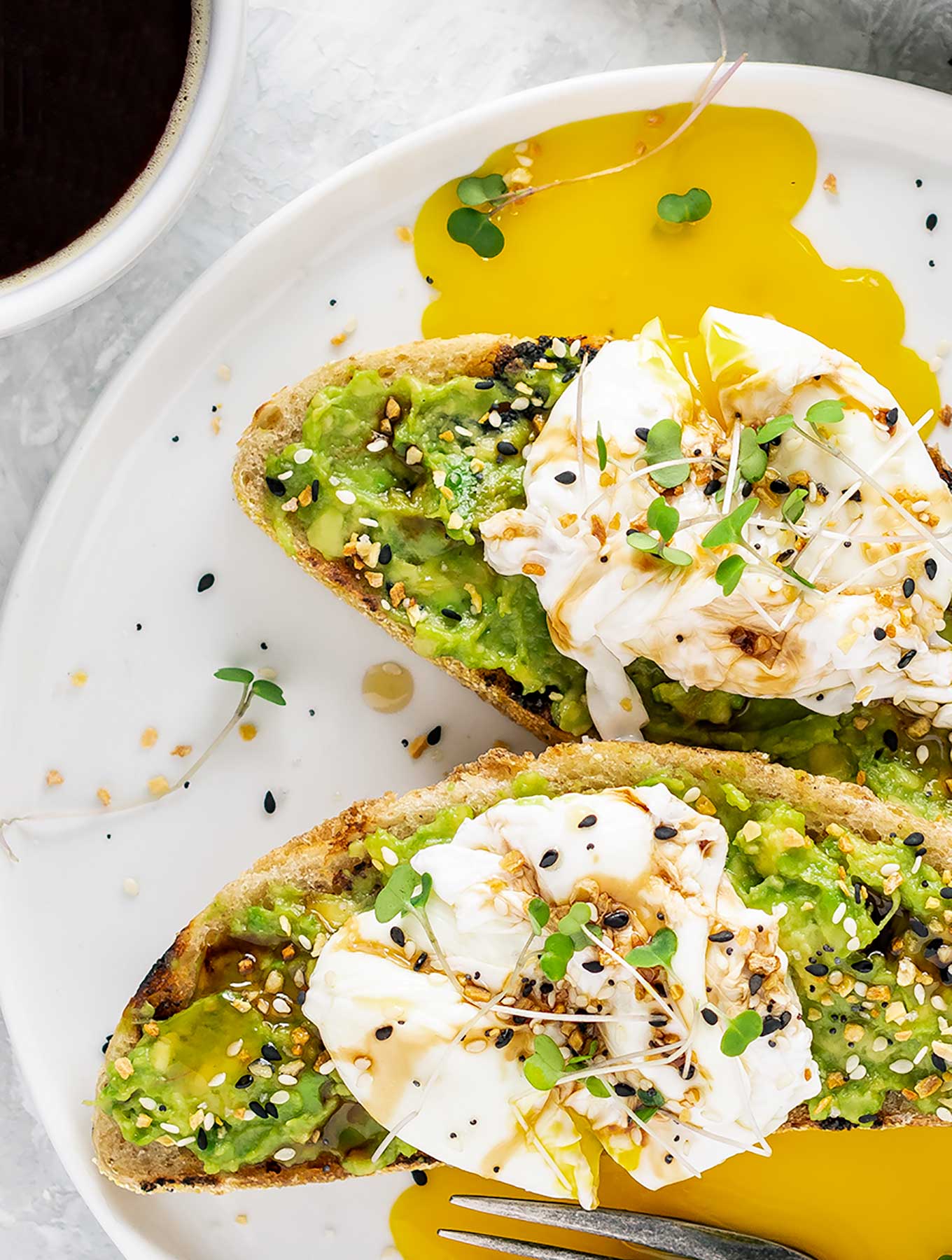 This recipe makes a super easy breakfast, or in my case, snack, lunch, etc. etc. One can say that I've become pretty addicted to avocado toast. Were you late to the trend like I was? I kept seeing it popping up on everyones instagram feed, and then in cafes, and I knew I just needed to try it.
Of course, I had to put my own spin on things by bringing together some unexpected ingredients. Don't let the combination of these ingredients scare you. Trust me it's delicious.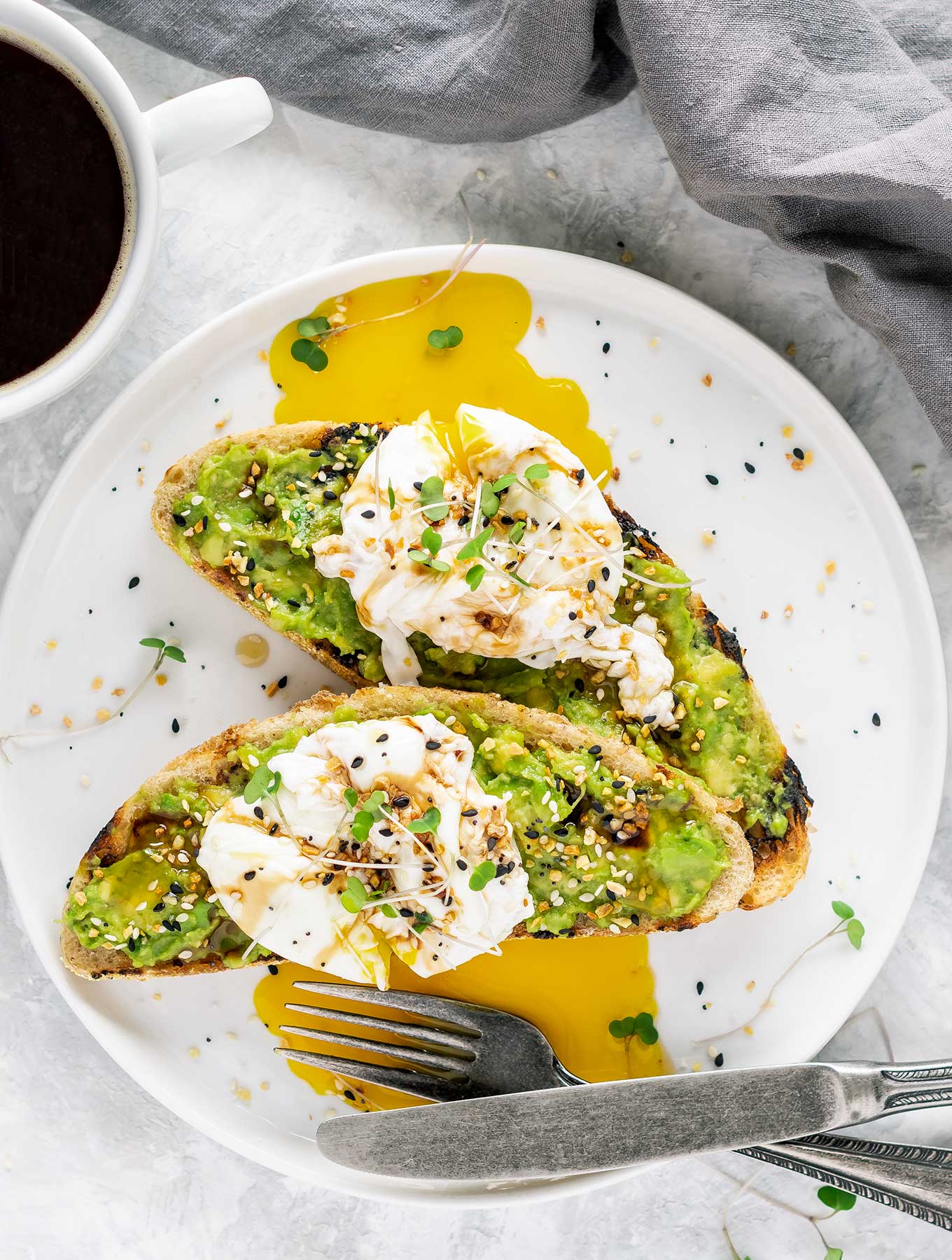 I mean anything with everything but the bagel seasoning is amazing. Have you heard of this magic seasoning blend? It's another trendy ingredient that I was late to adopt into my pantry. For those of you that are saying "what the what is this all about?" It became popular by Trader Joes. It's a blend of:
Sesame Seeds
Sea Salt
Dried Minced Garlic
Dried Minced Onion
Black Sesame Seeds
Poppy Seeds
I'm putting this one up there with my Greek Seasoning. You can literally put in on everything and it tastes amazing. Think scrambled eggs, potatoes, etc. etc. I thought of making my own, but at under $2.00, why bother.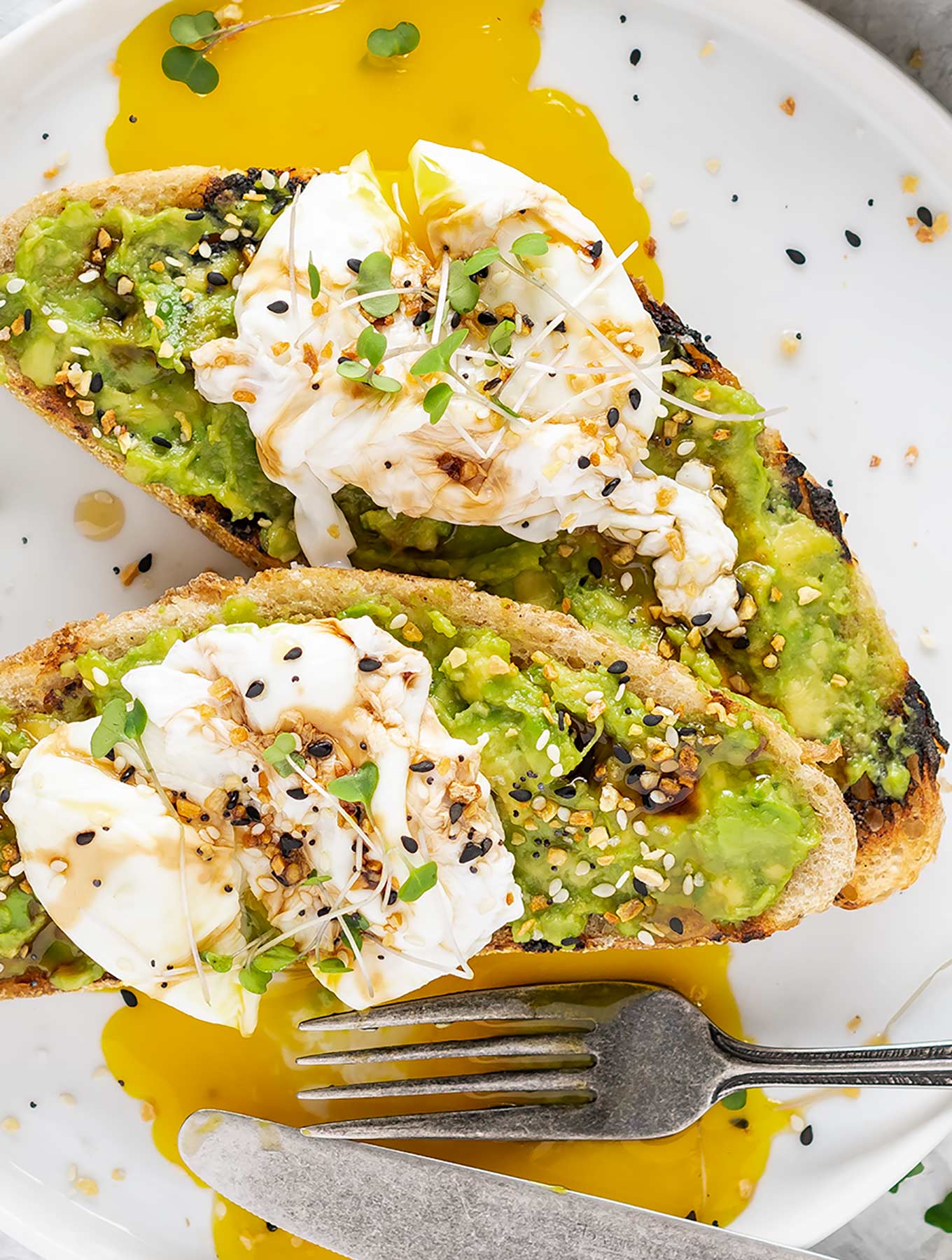 Lastly we have the smoked shoyu. This may be the ingredient that is most unfamiliar.  Putting it simply, shoyu is a type of soy sauce that is made from soybeans and wheat unlike tamari which is gluten free. Smoked shoyu is just soy sauce that has been smoked. It is made through a cold smoking process and then aged more to mellow out the flavor. It's a great finishing soy sauce that yields a beautiful smokey flavor. I found mine at Williams Sonoma but you can also purchase it on Amazon, along with everything else in the world.
So there you have it! A simple and delicious version of avocado toast. Enjoy!!
Print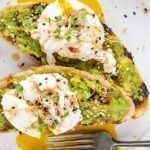 Avocado Toast With Poached Egg On Grilled Sourdough
---
Description
This unique and delicious spin on avocado toast pairs grilled bread, avocado, poached egg, everything but the bagel seasoning and a drizzle of smoked shoyu…So good!
---
Ingredients
Sourdough Bread
Avocado (mashed)
Everything But The Bagel Seasoning
Egg (poached)
Microgreens (optional)
---
Instructions
Mash avocado and set aside.
Grill two slices of sourdough bread on both sides.
Smear bread with smashed avocado.
Top with poached egg.
Sprinkle everything but the bagel seasoning on top.
Add a drizzle of smoked shoyu.
Top with micro greens (optional)
Enjoy!!
---
Notes
You can use regular soy sauce as a substitute for the smoked shoyu.